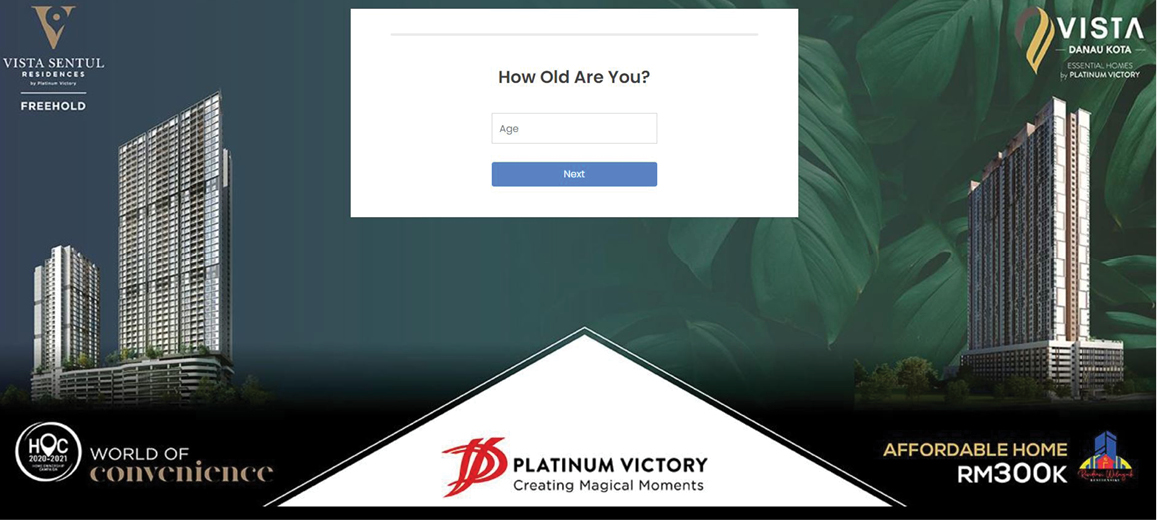 Want to buy a home but hesitating because you are not sure about your loan eligibility? Find it too much of a hassle to visit different banks to check if you qualify for a loan?
We hear you. Come try the EdgeProp Loan Check tool from the comfort of your home. With just a few clicks, you could get a better idea of your current financial condition before looking for a good bargain in the market.
Head over to www.EdgeProp.my/loancheck to generate your own personalised report.
EdgeProp Loan Check is powered by property developer Platinum Victory, one of the most sought-after developers in Kuala Lumpur for its practical and reasonably-priced developments, be it residential or commercial.
Through this loan check tool, potential property buyers will easily know their chances on home loan approvals, as a personalised home loan eligibility report will be sent to the user after completing a simple survey in less than five minutes.
The system will then generate a full loan eligibility report from up to 17 banks which will be delivered to the user's email. The report also includes the user's debt-service ratio (DSR) which shows the portion of personal income to be used towards paying the debt instalment.
This is displayed as a debt-over-income percentage. Do take note however, that every bank has its own respective methodology when it comes to calculating an individual's DSR.
The report is based on the following assumptions
1. Maximum loan tenure is 35 years and up to a maximum age of 70.
2. Interest rate: This field depends on the "interest" field returned by the Application Programming Interface. This value will be changed when the Overnight Policy Rate is changed. At the moment, "the interest rate" is 3.6%.
3. Margin of finance is 90%.
4. EPF and SOCSO are calculated automatically and are taken into account in the eligibility calculation.
5. PCB (monthly tax deduction) is not calculated automatically. A user's input is required.
6. Nationality: We assume all users are Malaysians.
This story first appeared in the EdgeProp.my e-Pub on Nov 20, 2020. You can access back issues here.
Get the latest news @ www.EdgeProp.my