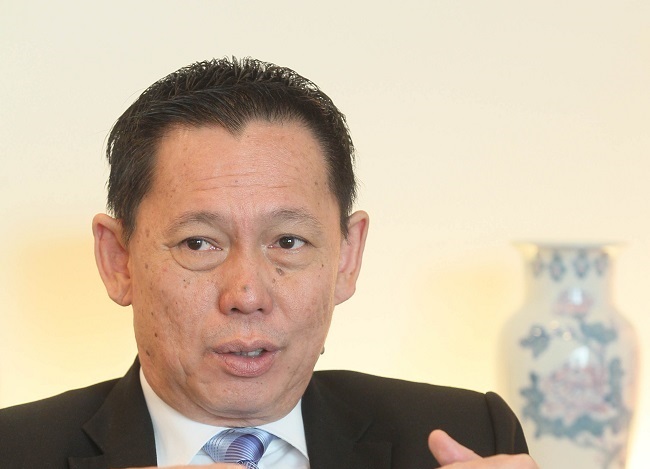 KUALA LUMPUR (Nov 21): Even amidst as slump brought on by movement restrictions and a pandemic, Sunway Malls has signed on 200 new tenants, The Edge Malaysia reported this week.
"Despite the industry hitting an inflection point, reeling from intensified shop consolidation and closures due to the current seismic pandemic challenges, Sunway Malls has bucked industry trends with the opening of 200 shops during this difficult period in 2020. In essence, this is equivalent to opening a full-sized mall with 100% occupancy," Sunway Malls & Theme Parks CEO H C Chan (pictured) told the weekly in an email interview.
The combined net lettable area (NLA) of the 200 retailers is an estimated 700,000 sq ft, "which is larger than Sunway Putra Mall's 600,000 sq ft but smaller than The Gardens Mall's 843,000 sq ft," wrote the business publication.
The new stores will open all seven of the company's malls in the Klang Valley (4), Penang (1) and Johor (2).
Chan explained that the opening of new shops is meant to hedge for "long-term growth", "given Sunway Malls' proven track record in the industry".
He added that malls opting for more opening this year "they will be in a better position to capture the market when the economy recovers".
"Competition is less during this period and those who build with the future in mind will be able to negotiate better terms and locations
"In addition, the pandemic has been a great equaliser to reset the business landscape, with all retail players playing on a level playing field. For the innovative, bold and far-sighted, there are plenty of opportunities to be seized," Chan opined.
Sunway Pyramid and Sunway Velocity lead in terms of the highest number of shop openings, with 84 and 63 respectively, reported The Edge.
Also of note is that the store openings "in total" outnumbered store closures.
"We continue to see insignificant numbers of these (closures) with single-digit (number of) tenants closed down," Chan revealed, adding that this is due to "confidence in the Sunway brand".
With new tenants coming on to take over the spots vacated as leases expired, Sunway Malls has recorded "an impressive" 98% average occupancy its seven malls as at November 2020.
Chan said Sunway Malls "had gone against the grain" and staved off consolidation and store closures.
As for the industry's long-term outlook, Chan believes that it "remains healthy, resilient and robust".
"Based on our evaluation, recovery hinges on how fast the R-naught is brought down close to zero and the lifting of car pax and dining pax restrictions, which are important to get business back to pre-Covid-19 days," he said.
The company "hopes to see a V-shaped recovery in 3Q2020 with the year-end festive season, similar to what it saw during the first Conditional Movement Control Order".
Read the full report in this week's The Edge Malaysia
Get the latest news @ www.EdgeProp.my