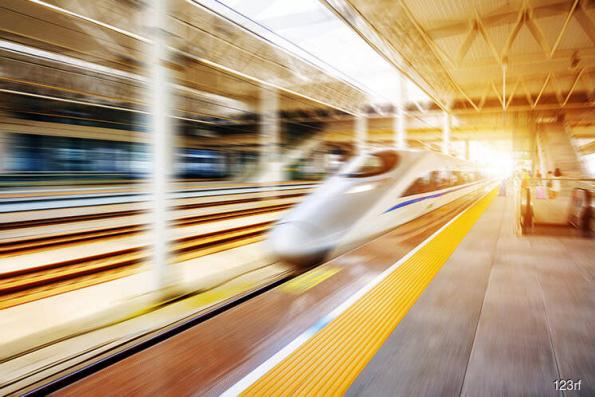 KUALA LUMPUR (Nov 28): The government "has sought some changes" for the Kuala Lumpur-Singapore High Speed Rail (HSR), reported The Straits Times, which comes just one month before Singapore's "final extension" of a suspension period sought by Malaysia for commencement of construction.
The mega project was initially postponed from September 2018 to end-May, with a second deferment to end-December.
According to a report by The Edge Malaysia this week, "one of the changes mooted" is for the HSR to be linked to the Kuala Lumpur International Airport (KLIA).
Former minister of transport Anthony Loke told the weekly that even the previous Pakatan Harapan government had "looked at the synergies between the various railway projects that the country had wanted to undertake to maximise its potential economic spillover".
"It is important to look at the HSR project not just as one project. The connectivity and synergy with other rail infrastructure is crucial to optimise the economic and social benefits of the projects," Loke said.
"Towards the end of 2019, there were private-sector led proposals to execute the HSR in a way that would connect it seamlessly with ECRL and the existing Express Rail Link (ERL).
"The priority is to achieve integration of the entire railway network for the long-term benefit of the country. Once built, railway infrastructure will last for generations. Therefore, HSR is a once-in-a-lifetime investment that the government has to get right," Loke explained.
As for the current administration, minister of economic affairs, Datuk Seri Mustapa Mohamed said last Friday, that the government was negotiating with Singapore on Malaysia's proposals to improve the HSR project.
With only another month to go, it is unclear whether both governments can agree to the final scope and alignment, as well as financing, reported The Edge.
Although the cost of the HSR not known yet — some quarters estimate it at RM68 billion — it is likely to be the single-largest infrastructure project "Malaysia has undertaken so far".
The funding model remains unclear, as well as the percentage of costs to be shared between Malaysia and Singapore.
While most of the line will run through Malaysia, the island republic is expected to "benefit immensely" from the HSR.
There is also "talk" that the consortium that wins the tender for the HSR will be required to "handle the financing through a build-operate-transfer (BOT) model".
The weekly said that "a project of this scale cannot possibly be funded via the government's development expenditure".
Next year's budget only allocated RM63 billion for development expenditure.
Read the full report in this week's The Edge Malaysia
Get the latest news @ www.EdgeProp.my