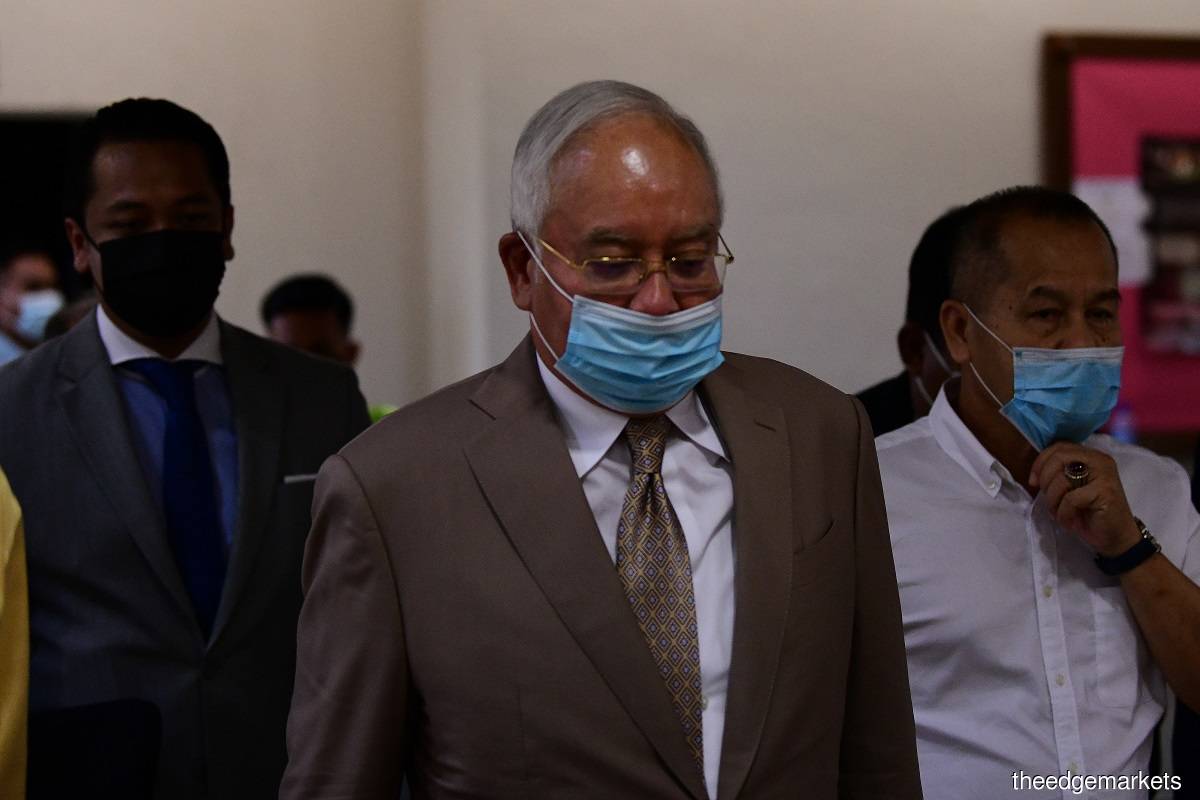 KUALA LUMPUR (Jan 27): The Kuala Lumpur High Court has fixed Feb 15 to deliver its decision on whether former Federal Court judge Datuk Seri Gopal Sri Ram should be recused from leading the prosecution team in the four trials of former prime minister Datuk Seri Najib Razak that are related to 1Malaysia Development Bhd (1MDB).

High Court Judge Justice Mohamed Zaini Mazlan said he needed about three weeks to decide on the matter after hearing submissions from both lead defence counsel Tan Sri Muhammad Shafee Abdullah and Deputy Public Prosecutor (DPP) Ahmad Akram Gharib today.

In his submission, Muhammad Shafee mainly argued that Sri Ram had displayed bias and bad faith by allegedly having preconceived and predetermined notions of Najib's guilt before he was charged in any court.

This argument stemmed from the "revelation" made by former attorney-general Tan Sri Mohamed Apandi Ali in June last year, which was later filed as an affidavit in support of the recusal application, that Sri Ram was sent to see him in January 2018 by former prime minister Tun Dr Mahathir Mohamad to persuade him to arrest then prime minister Najib.

The meeting was pointed out to be held before Najib was charged with any offence, and even before the watershed 14th general election (GE14) in May that year, which led to the fall of the Barisan Nasional (BN) government and Najib's reign as the prime minister.

"When Datuk Seri Gopal Sri Ram made that statement, he may have made it — whether he was biased or not, that's a different thing altogether — but isn't one entitled to have a perception? But later when he's given the document and evidence, he could then form his own view, whether agreeing with his earlier perception or disagreeing with it. Aren't we entitled to do that?" Justice Zaini retorted, questioning Muhammad Shafee's argument.

Muhammad Shafee also mentioned that the application to remove Sri Ram was not meant to punish him, but to avoid any prosecutorial misconduct.

He argued that Sri Ram was appointed as the prosecutor under Section 376 (3) of the Criminal Procedure Code, according to his letter of appointment, which was not sufficient and should have been read together with Section 379.

Akram, nonetheless, contended that the issues relating to Sri Ram's bias and the manner of his appointment were already addressed during previous similar applications and that they had been adjudicated up until the Federal Court.

Prior to this application, Najib already made numerous attempts to remove Sri Ram as the lead prosecutor but to no avail. His application was first dismissed by High Court Judge Justice Collin Lawrence Sequerah, who is presiding over the 1MDB-Tanore trial, and the decision was upheld by both the Court of Appeal and the Federal Court.
High Court judge Justice Datuk Seri Mariana Yahya also rejected a separate judicial review application to remove Sri Ram made by both Najib and Muhammad Shafee, who himself is also facing four money laundering charges of up to RM9.5 million alleged to be funds from Najib.
The decision is currently being appealed at the Court of Appeal.
The four 1MDB-related trials in question are the ongoing power abuse and money-laundering trial involving over RM2 billion of 1MDB funds; Najib's joint trial with former 1MDB chief executive officer (CEO) Arul Kanda Kandasamy over alleged tampering with the federal audit report on 1MDB; Najib's joint trial with former Treasury secretary-general Tan Sri Dr Mohd Irwan Serigar Abdullah for alleged criminal breach of trust (CBT) involving RM6.6 billion of government funds; and Najib's appeal against his conviction for money laundering, CBT and abuse of power involving RM27 million of former 1MDB subsidiary SRC International Sdn Bhd's funds, which has yet to start.

Najib will be back in court on Feb 8 for the hearing of the 1MDB-Tanore trial before High Court Judge Justice Collin Lawrence Sequerah, while the 1MDB audit tampering trial will continue on Feb 22.
Get the latest news @ www.EdgeProp.my
Subscribe to our Telegram channel for the latest stories and updates