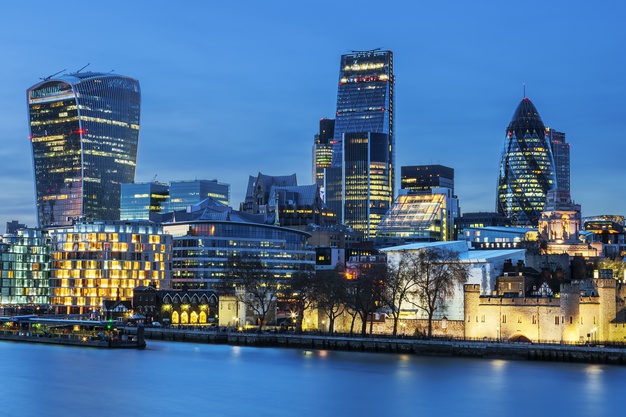 KUALA LUMPUR (Jan 27): The Prime Central London residential market is forecast to grow moving into 2021, riding on strong demand according to Knight Frank in presenting its London Residential Market View 1Q2021 in a webinar.
According to Head of Residential Asia Pacific, Victoria Garrett, "In Prime Central London despite fewer international buyers due to travel restrictions, we have seen at the high-end of the market being very strong with appetite from domestic buyers and a number of transactions taking place at over £100 million. On the ground in Asia, some buyers were expecting big discounts and a market in distress but in reality it is not. It has been incredibly resilient."
Tom Bill, Head of UK Residential Research Knight Frank revealed data of the performance of the UK market where it hit all its 5-year average mark before the year end such as the number of new buyers registers, numbers of offers accepted and the number of exchanges that took place in markets outside of London.
"Overall London ended the year around 5% to 10% down in transaction volumes but that figure was skewed depending on what part of London you are looking at. In more outlying areas of London and more domestic market, transaction numbers were broadly comparable to 2019. In Central London it was 10% to 12% below 2019 demonstrating the limited decline in the capital has primarily been due to international travel restrictions," he said.
Comparing the fall in transactions in 2020 to 2008's Global Financial Crisis, the drop is only 11% in 2020 or a quarter of that in 2008. Moreover, the market was shut for 15% of the year.
"Of course interest rates are much lower than in 2008 and there has been a stamp duty incentive but that is only part of the story. I think what you are seeing after a subdued period of a few years due to Brexit uncertainty and exchanges, there is an undercurrent of demand that is propelling the market forward and 2021, I think may also surprise on the upside," said Bill.
But how much of this momentum will carry forward into 2021? If the first two lockdowns were all about the release of pent-up demand, the third UK National lockdown is all about pent-up supply, he said. While supply has dropped in the first few weeks of 2021 as lockdown begins, demand is still strong. As a result, there will be upward pressure on prices over the short term, Bill stated.
He also noted that during this period where international buyers have not been able to travel to London, opportunistic European buyers have taken advantage of this environment with the French being the most active nationality in the market.
"I will expect reversion to normality in 2021 in terms of sales rates with Asian buyers. Competition from the full set of buyers will inevitably increase as international restrictions are relaxed," said Bill.
"For overseas buyers there is the added consideration of an extra 2% stamp duty surcharge from the first of April. But while this may help keep price inflation in check in prime markets, I don't think it will meaningfully diminish the wave of overseas pent up demand. I think it will be a subject for price negotiations but what is fundamentally true is London has a set of evergreen reasons that underpins demand and that is not going to change," he added.
Bill said that it is forecast that Prime Central London residential prices will rise by 25% by 2025, although at the moment prices are flat.
"Finally, if we look into the lettings market, the numbers are a little bigger. Rent fell by 12% in Prime Central London and 10% in Prime Outer London in 2020. There are several reasons for that. The main cause has been supply, pushed higher by short let, Airbnb type properties coming on market due to Covid-19, which has started to calm down.
"The other reason is demand from international students and corporate tenants have been quieter. There hasn't been a normal spike in summer. This demand and supply imbalance has seen rents decline. Going forward into 2021, we expect some normalisation to take place in the rental market," he said.
Get the latest news @ www.EdgeProp.my
Subscribe to our Telegram channel for the latest stories and updates