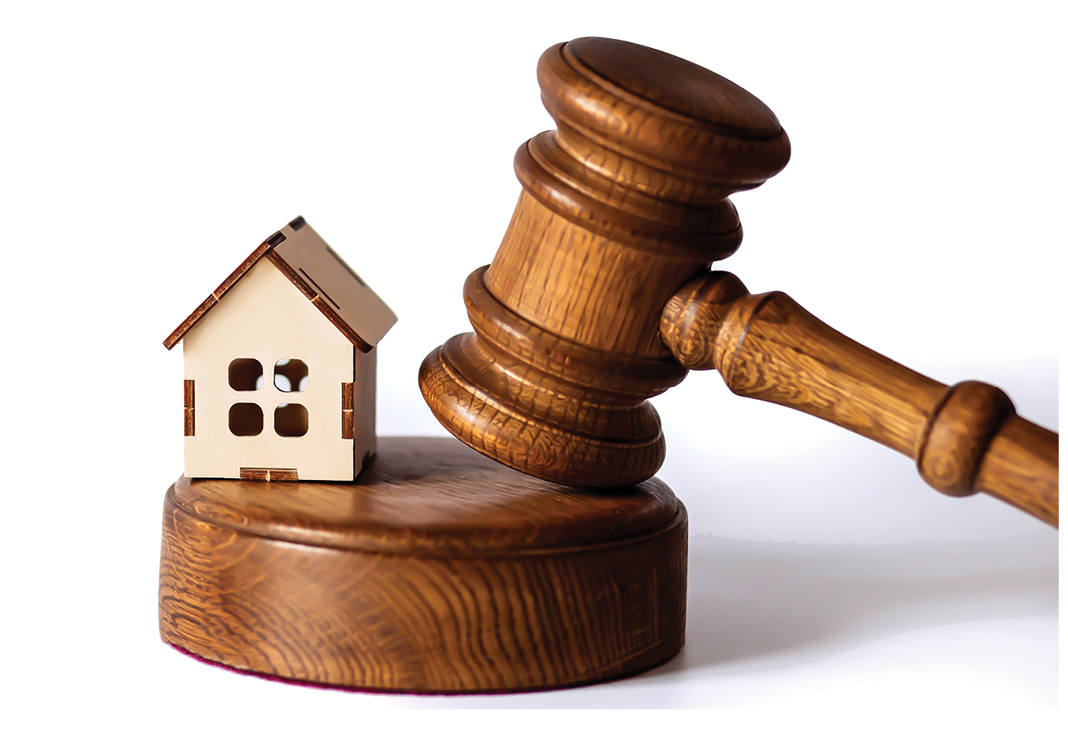 With the Covid-19 pandemic affecting the income source of many property owners, have more assets been placed under the hammer? For home-seekers and investors, is the auction market now offering value-worthy picks?
A check with auction houses show that indeed, prices on the foreclosure market have slumped to as much as 30% to 40% below market value.
Read also
Evolve from physical to virtual
Auction property deals in www.EdgeProp.my
A step-by-step guide to buying auction properties
In the southern region, KGV International Property Consultants executive director Samuel Tan tells EdgeProp.my that there are some foreclosure properties that have undergone more than five rounds of auctions. For each outing, a property is priced 10% lower from the last reserve price.
"These are the fire sales happening in the south," Tan tells EdgeProp.my. "Conventionally in Malaysia, the reserve prices will be reduced by 10% each time it is re-auctioned. In a sense these are considered fire-sales, especially if they have gone through five rounds of reduction."
However, for those seeking landed residences, these stocks are proportionately low in the auction market. The majority of the foreclosure properties are mainly for serviced apartments with a large percentage of them priced below RM500,000. Other typical offerings in this market are commercial units such as retail lots and offices.
On other segments, Tan says there are not many shopoffices, factories or land plots for sale through auctions.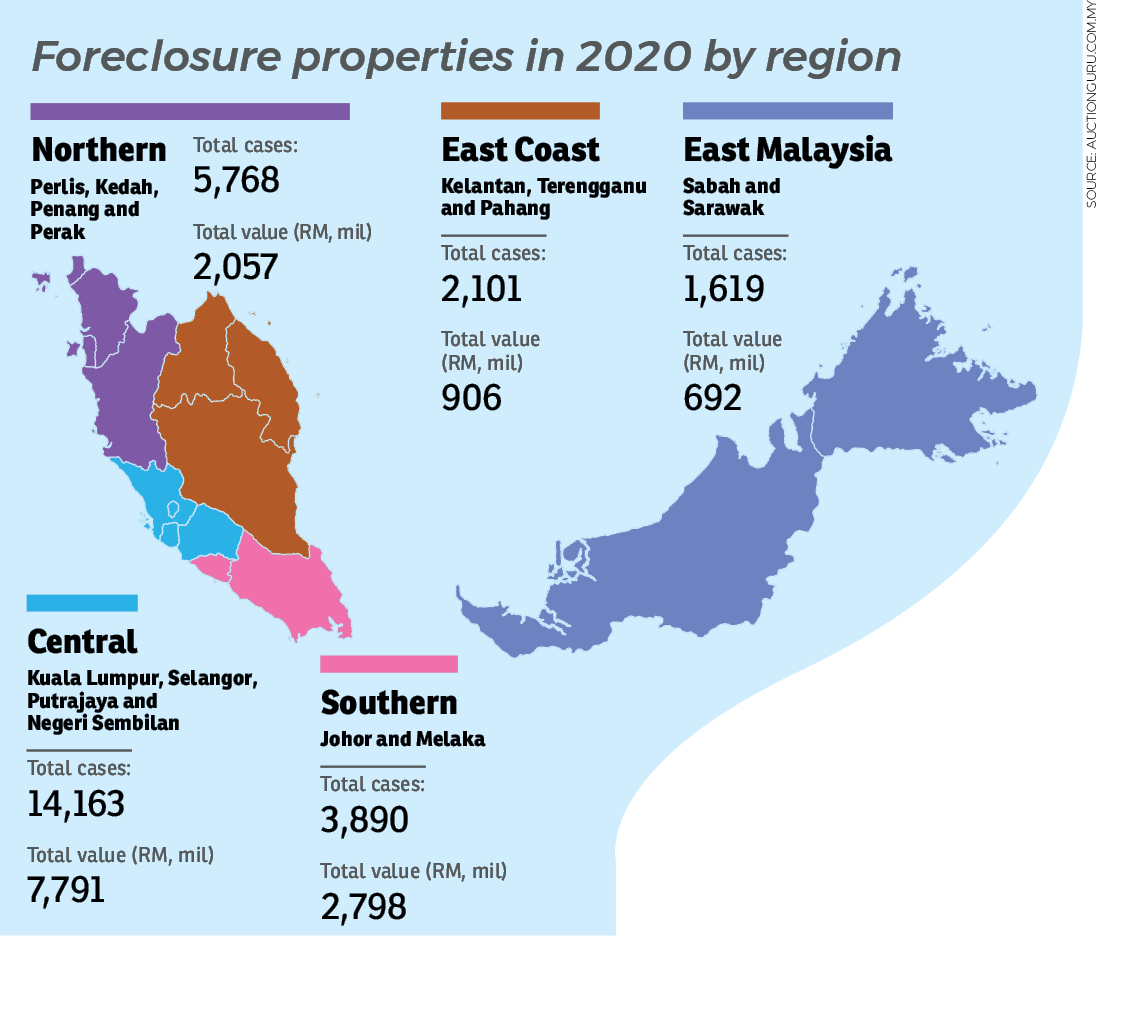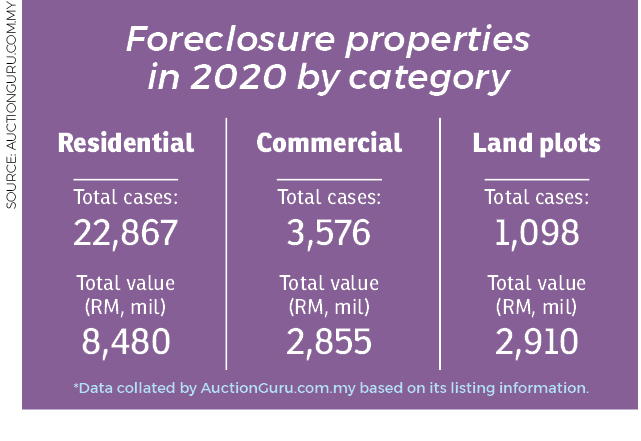 "We believe many of these properties had been sold in the private market even before they came under the hammer. Similarly, graded residential houses, especially landed, are not prevalent in the auction market," he adds.
As for good deals in the southern region, Tan, who specialises in the Johor market, wouldn't identify a specific good deal but would pick a category of properties.
"These would be properties at affordable reserve prices between RM200,000 and RM500,000 sited in choice locations and with good neighbourhoods. They could be high-rise or landed residences where the reserve prices have been adjusted downwards by 40% and more.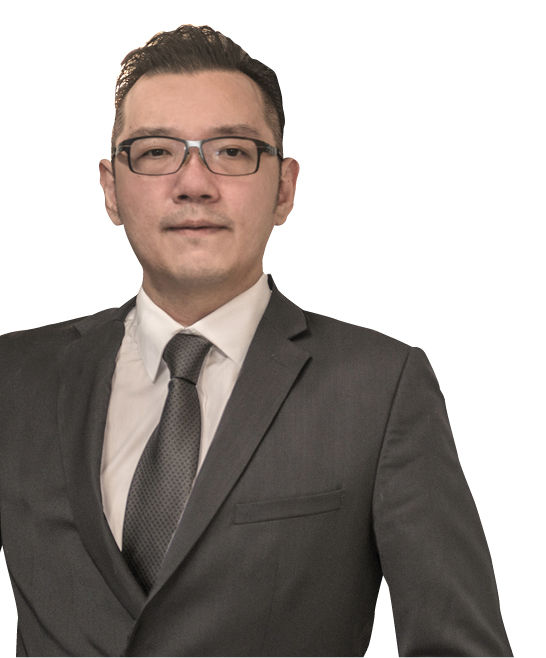 "Among locations that will fit the bill would be properties in Taman Bukit Indah, Austin Area, Permas Jaya, Taman Johor Jaya and Gelang Patah/Iskandar Puteri," reveals Tan.
Fewer than expected
When the Covid-19 outbreak and the implementation of the Movement Control Order (MCO) put a halt to almost all sectors, many have expected a hike-up in foreclosure properties. Surprisingly though, auctioneers and consultants say the number of new auction cases are in decline compared to previous years.
"Given the slump in the economy perpetuated by the Covid-19 pandemic, we were expecting a substantial spike in volume. However, this did not happen," Tan says.
AuctionGuru.com.my executive director Gary Chia and Property Auction House executive director Danny Loh share the same view.
The main reason for the lack of auction activities was due to the MCO from March 18 to May 12, 2020, which put a pause to auction transactions.
Another reason was the Bank Negara Malaysia's (BNM) automatic loan moratorium where all financial institutions offered a six-month deferment for all ringgit-denominated performing loans that had not been in arrears of more than 90 days as at April 1, including housing loans.
After the automatic moratorium ended in September, extended moratoriums were given for those who were still suffering financial woes due to the pandemic on a case-by-case basis.
Chia notes that the amount of foreclosure properties in 2020 totalled 27,541 with an aggregate record reserve value of RM14.2 billion.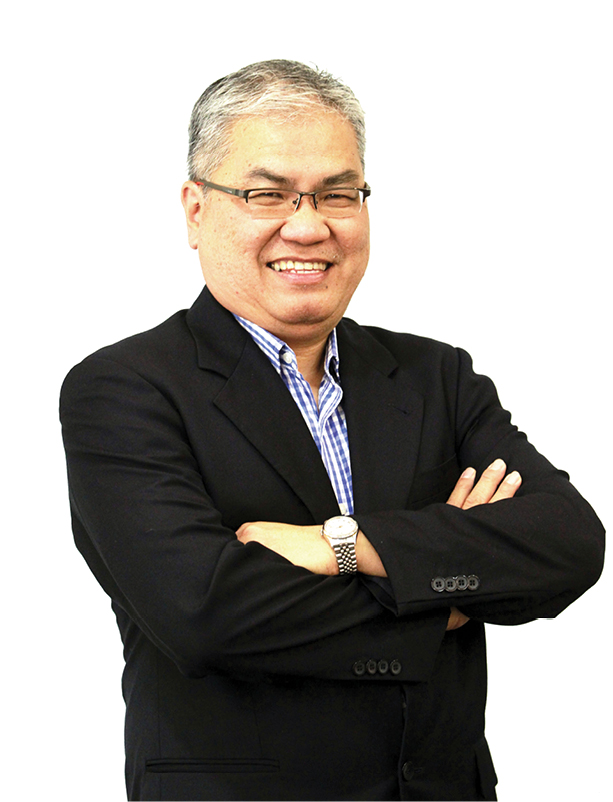 "Nonetheless, the comparison between year 2020 and year 2019 showed a decline both in number of cases and value by an estimate of 33% and 39% respectively," he says.
Meanwhile, reviewing last year's property auction market performance, Loh sees a significant drop of about 30% in the number of cases being put up for auction.
"There were also many repeated auctions for the same property as the take-up rate was also slow," he adds.
This year, Loh does not expect a significant increase in the number of auction cases as banks continue to offer moratoriums for selected borrowers. However, if banks decide not to extend the moratoriums in the second half of this year, he anticipates the number of foreclosure properties to spike then.
"It will be a challenge to source for buyers and we understand that banks are stringent in granting loans. Also, with the prolonged pandemic, people may not want to carry long-term commitments; not to forget that in the primary market, there are also many unsold units with the developers," he shares.
However, it is a different case altogether with the buyer-occupiers. "This is a good opportunity to check out auctions. Before that, please check with your bankers on your loan qualification and also do your due diligence on the property you wish to buy," Loh advises.
Shifting investment interest to foreclosure properties
The current auction market may not be very active but potential buyers are keeping a lookout for bargains, thanks in part to the low-interest-rate environment.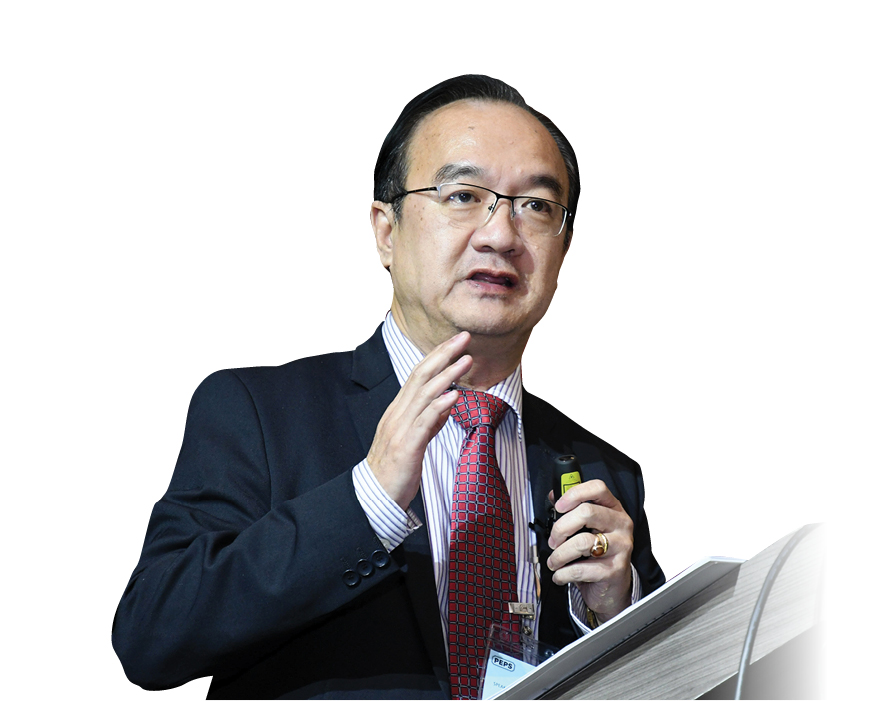 Loh says lately he has received more enquiries from prospective buyers looking for bargains. "They are considering shifting their fixed deposits to real estate. Some also see this as the best time to buy a dream property in a popular area," he says.
While landed homes and shophouses in popular areas are much sought after, retail units and offices are not so hot.
"I have noticed that many retail units and office spaces put under the hammer have to endure several outings before they could be sold at as much as 40% discount from their original prices.
"Besides commercial properties, quite a number of apartments are also available at bargain prices. Many of them have been unoccupied and are quite new.
"Therefore, it is a good time to look at the units as prices have dropped below their replacement values," Loh adds.
Loh says what makes these units even more attractive is that prices in the primary market would not dip further due to spiking building materials and wage cost as the pandemic continues.
Meanwhile, Chia says although some properties are on auction at 25% to 30% below the market, it is still a buyer's market.
"The pricing is attractive, but it is advisable to buy [only] if you need it," he stresses.
This story first appeared in the EdgeProp.my e-weekly on Feb 5, 2021. You can access back issues here.
Get the latest news @ www.EdgeProp.my
Subscribe to our Telegram channel for the latest stories and updates