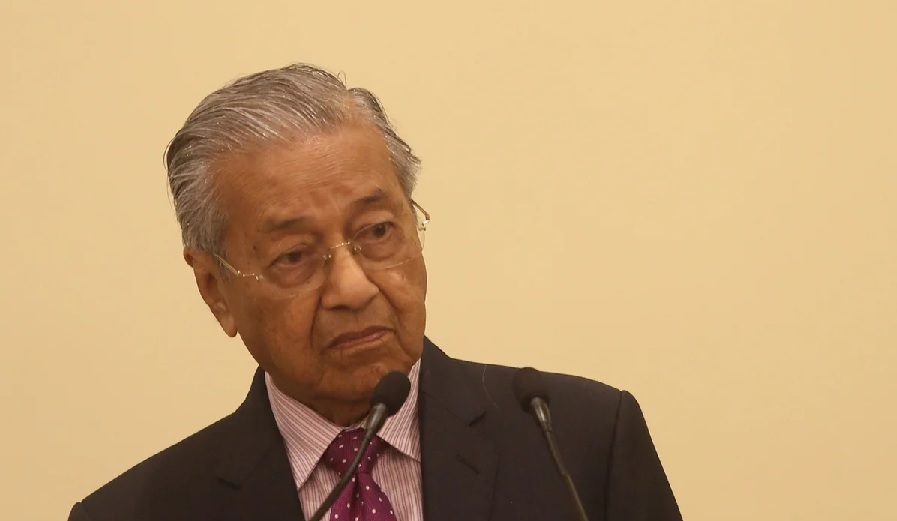 KUALA LUMPUR (Feb 16): Former premier Tun Dr Mahathir Mohamad (pictured) claims Tan Sri Muhyiddin Yassin is not qualified to be the prime minister as he has lost majority support, adding that the emergency proclamation sought by Muhyiddin was based on "lies".
In a statement, which was broadcast via his Facebook account, Dr Mahathir said Muhyiddin's reasoning for the proclamation — that it was needed in order to bring the Covid-19 pandemic under control — was a lie, pointing out that the actions of the government so far could have also been done under common law.
"His claim that the Covid-19 pandemic has to be handled under emergency law was a lie. The proclamation of emergency was sought so that he could remain as prime minister. This was the real reason behind his seeking of an emergency declaration," he said.
"Parliament has been suspended so that his position cannot be questioned or challenged," added Dr Mahathir.
He said the emergency laws give the impression that Malaysia has a government that rules with an iron fist, which therefore gives the perception that the Yang di-Pertuan Agong is "a tyrannical dictator", as the government is taking actions under the guise that it is the King's will.
He added that the atrocities committed by the government, including the obstruction of the people's freedom in politics and reprimanding the government, have deprived the people of their lawful rights.
Covid-19 aside, Dr Mahathir also highlighted the deterioration of the economy, citing the RM1.3 trillion in national debt, stunted economic growth and the record high unemployment rate.
"While the government has promised to assist the people, many have not received any help," he claimed.
He also said there are opportunities for businesses to go online, but the government has not taken any action to facilitate business activities.
"The government is not entertaining and has blocked investors. Some investments, worth billions of ringgit, have been ceased. Many ministers also do not want to meet with the business community to solve issues," he claimed.
According to the former prime minister, the emergency proclamation itself has spooked investors, as laws are put aside.
"This is the current government of Malaysia," he said.
Get the latest news @ www.EdgeProp.my
Subscribe to our Telegram channel for the latest stories and updates