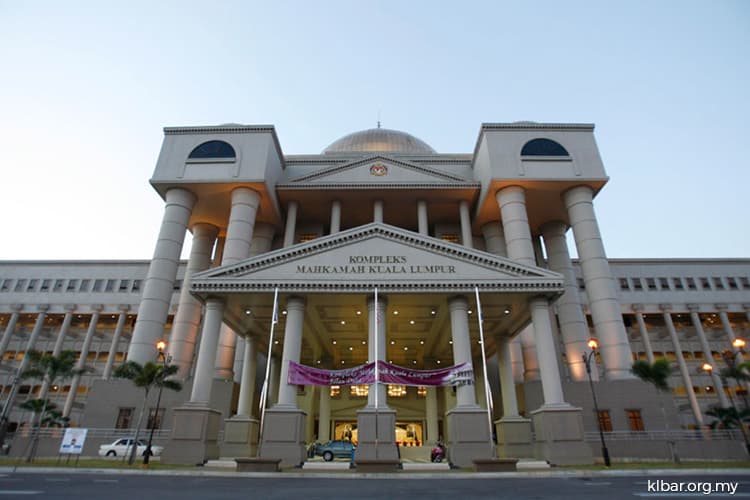 KUALA LUMPUR (Feb 18): The Government and Prime Minister Tan Sri Muhyiddin Yassin yesterday moved to strike out the suit brought by staunch Tun Dr Mahathir Mohamad supporter Datuk Seri Khairuddin Abu Hassan against them regarding the emergency proclamation.
In an application to strike out Khairuddin's originating summons (OS) at the High Court here, they argued that the application is frivolous, vexatious and an abuse of the court process.
In an affidavit in support dated yesterday, Solicitor-General Datuk Abdul Razak Musa said he wanted the court to decide on the application by the Government and Muhyiddin first, before Khairuddin's suit.
Razak said there is also no evidence that Muhyiddin had lost the confidence of the Dewan Rakyat as alleged by Khairuddin.
"I also verily believe that he is also confused between private and public litigation in this matter by initiating the OS.
"Furthermore, the question that was posed in paragraph 11 of the OS is meant to circumvent the provisions in Article 150(8) of the Federal Constitution," he said, adding that for these reasons, he thought the application was a waste of time and does not have any merit.
Khairuddin had filed the suit against Muhyiddin last Jan 18, questioning the latter's legitimacy in advising the Yang di-Pertuan Agong to declare a state of emergency in the country.
He further claimed that Muhyiddin had lost the trust of the majority of the Members of Parliament (MPs), and that the PM was not in the position to advise the King as the Prime Minister.
In the originating summons filed in the High Court, Khairuddin wants the court to decide whether the emergency declaration sought by Muhyiddin was done "in fraudem legis" (in fraud of the law) because the latter had given advice to the King after having allegedly lost the trust of the House to remain as the Prime Minister.
The case is fixed for further case management before Justice Datuk Seri Mariana Yahya this Friday (Feb 19).
Get the latest news @ www.EdgeProp.my
Subscribe to our Telegram channel for the latest stories and updates