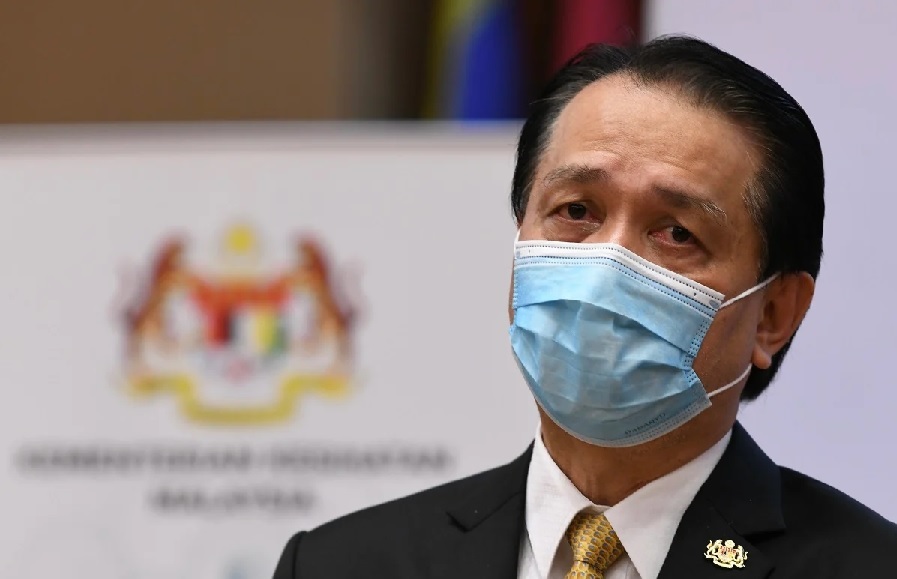 KUALA LUMPUR (April 15): Health director-general (DG) Tan Sri Dr Noor Hisham Abdullah (pictured) said this morning that the basic reproduction number (R-naught or R0) for Covid-19 infections has gone up to 1.14 nationally as at April 14.
The national R0 number has been going up since April 10, when it stood at 1.03, to 1.06 on April 11, 1.07 on April 12, 1.09 on April 13, and 1.14 yesterday.
The R0/Rt data projects the average number of people that each new Covid-19 patient will infect. Rt means the effective reproduction number. An Rt of less than 1.0 means the infection is not spreading.
Looking at the April 14 data of specific states, in total, 10 states had Rt above 1.0. This is led by Terengganu with 1.3, followed by Kelantan (1.27), Putrajaya (1.26), Sabah (1.21), Sarawak (1.19), Perlis (1.17) and Kuala Lumpur (1.15).
This is followed by Kedah at 1.08, Perak (1.06), Negeri Sembilan (1.06), Selangor (0.98), Labuan (0.97), Pahang (0.96), Melaka (0.91), Johor (0.90) and Penang (0.89).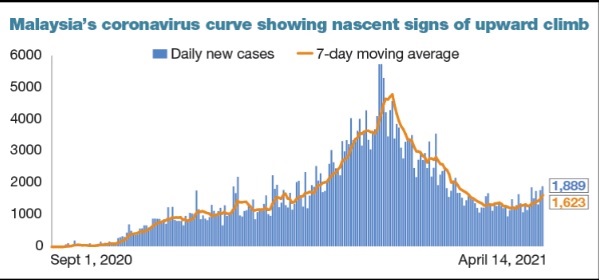 In his tweet, the health DG shared a chart showing that forecast new cases could breach the 2,000 mark by the final week of May if non-compliance continues and national R0 climbs to 1.2.
On April 12, Senior Minister (Security) Datuk Seri Ismail Sabri Yaakob sounded the warning of a potential fourth wave of infections as R0 tracked by the Ministry of Health rose to 1.06 at the time.
Malaysia extended the Conditional Movement Control Order (CMCO) in Kelantan, Selangor, Johor, Penang and Kuala Lumpur from April 15 until April 28. Sarawak's CMCO meanwhile is extended to April 26, from April 13 previously.
The other states and Federal Territories meanwhile saw the extension of the Recovery MCO (RMCO) until April 28.
This was as Malaysia's Muslim majority populace entered the fasting month of Ramadan, with the Kelantan government already cancelling the set-up of bazaars statewide while in Kuala Lumpur alone there are 65 of them in operation under strict SOPs.
Get the latest news @ www.EdgeProp.my
Subscribe to our Telegram channel for the latest stories and updates