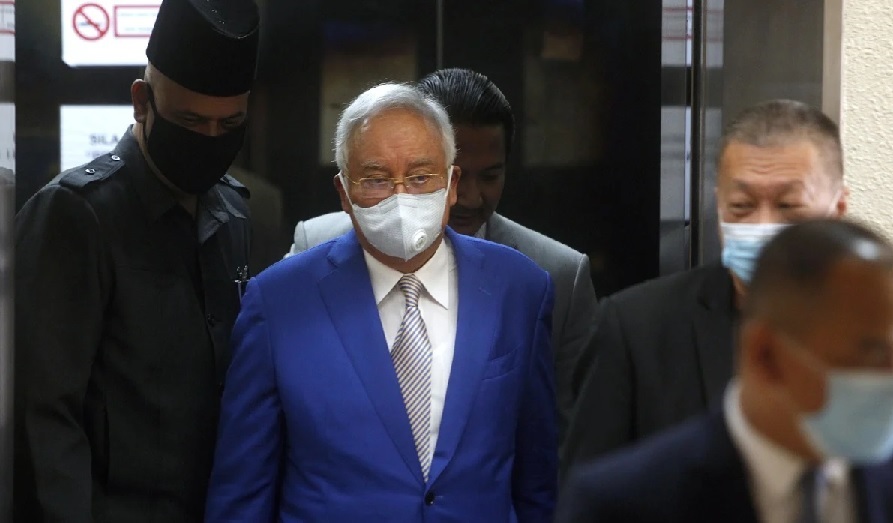 KUALA LUMPUR (April 27): The prosecution has failed to establish Datuk Seri Najib Razak's personal interest in SRC International Sdn Bhd and, as such, the charge of abuse of power against the former prime minister should be scrapped, according to the defence.
Najib's lead defence counsel Tan Sri Muhammad Shafee Abdullah today argued that the former premier's participation in the two Cabinet meetings, which resulted in two government guarantees to SRC for the RM4 billion loans from Retirement Fund (Incorporated) (KWAP), could not be enough to prove that he had personal interest in the company as he was doing so in his professional capacity as the prime minister and finance minister at the time.
"The interest that Datuk Seri Najib had as a shareholder was consonant with his nominal position as Minister of Finance (Incorporated) (MoF Inc) and not held in his capacity as a natural person. His ability therefore to 'control' SRC arose from his nominal capacity as MoF Inc and not out of any personal interest," Shafee said.
For the abuse of power charge, Najib was found guilty last year of ensuring the Cabinet, via two meetings in late 2011 and early 2012 respectively, to green-light the government guarantees for the RM4 billion loans from KWAP in return for receiving gratification of RM42 million.
Shafee went on to say that the matter discussed during the Cabinet meetings indeed required the presence of the then prime minister and finance minister as it was deemed to be for the interest of advantage of the government of Malaysia. Therefore, there should no be any issue of conflict of interest, he contended.
"Given that the subject matter of the decision in the Cabinet meetings related to the overriding 'interest' and 'advantage' of the government of Malaysia, there was no offending conflict of interest in relation to the office of the prime minister or finance minister.
"The prosecution failed to identify the interest of Datuk Seri Najib on the face of the charge when in fact the only logical interest that they could have identified Datuk Seri Najib to have was the fact that he was the minister of finance, and through MoF Inc, had the entire shareholding of SRC. He was technically therefore the institutional owner of SRC," Shafee added.
Najib is currently appealing against his conviction for all seven charges — one count of abuse of power, three counts of criminal breach of trust (CBT) and another three charges of money laundering — in relation to the RM42 million SRC funds that went into his personal accounts.
For this, Najib was sentenced to 12 years' jail and fined RM210 million, but the execution of the sentences has been stayed pending this appeal.
Today was the 13th day of an unusually long appeal hearing, The appeal hearing continues.