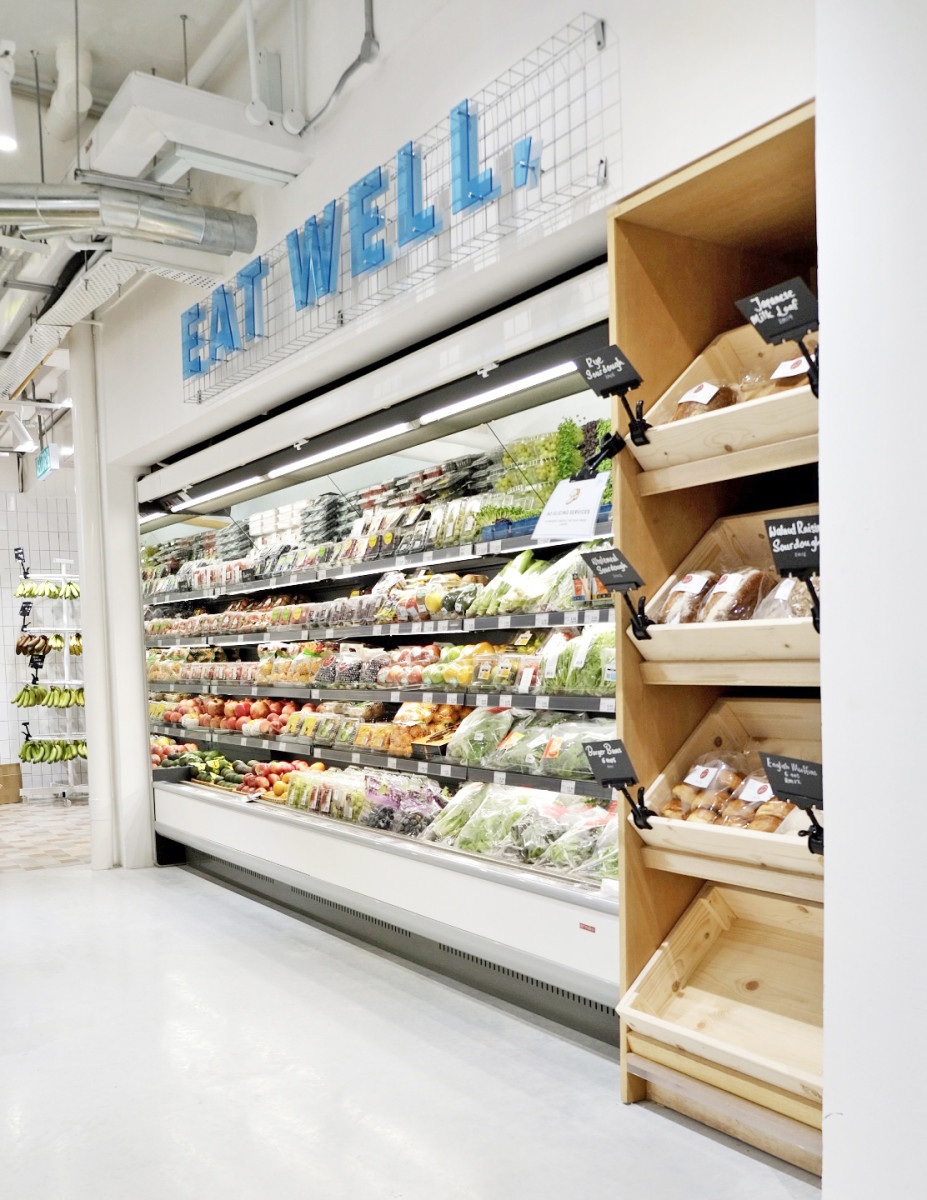 Gone are the days when price tag and brand name take top priority in grocery shopping. Consumers today are much more informed and knowledgeable with the availability of information right at their fingertips. From ethical trade, points of origin, eco-friend­liness and sustainability of the food source and the core value of a brand, down to the packaging – these aspects are playing more pivotal roles in decision-making today even if it means paying more.
Understanding consumers' behaviour and change, David Tseng, the founder of Qra, is set on a mission to bring these sustainable products to consumers here in the Klang Valley in Selangor Properties' recently redeveloped The Stories of Taman Tunku, Kuala Lumpur.
Opened on Jan 11, 2021, just before the second Movement Control Order took place, the new grocery store brand, which focuses on health and well-being, is the latest buzz in town.
What sets Qra apart is that it does not cater to the mass, but instead, aims to serve its local community in the best way possible. How? With a lot of research and time taken to study the needs of new-age shoppers who are seeking easy access to high-quality grocery products.
Qra offers shoppers a range of products like Banza, dried pasta made from healthy flour derived from chickpea and quinoa. If you love to snack, brands such as The Good Crisp Company can also be found here, which is a healthier alternative to the conventional potato chips. Supporting the local community and local businesses, Qra offers a good range of Malaysian made products as well as fresh produce including fruits and vegetables, meat products as well as fish and seafood for daily household needs.
Brands such as Mu Soy Sauce, an artisan soy sauce that is made using non GMO soybeans and Lizar curry paste – locally made from scratch convenient paste can be found at Qra.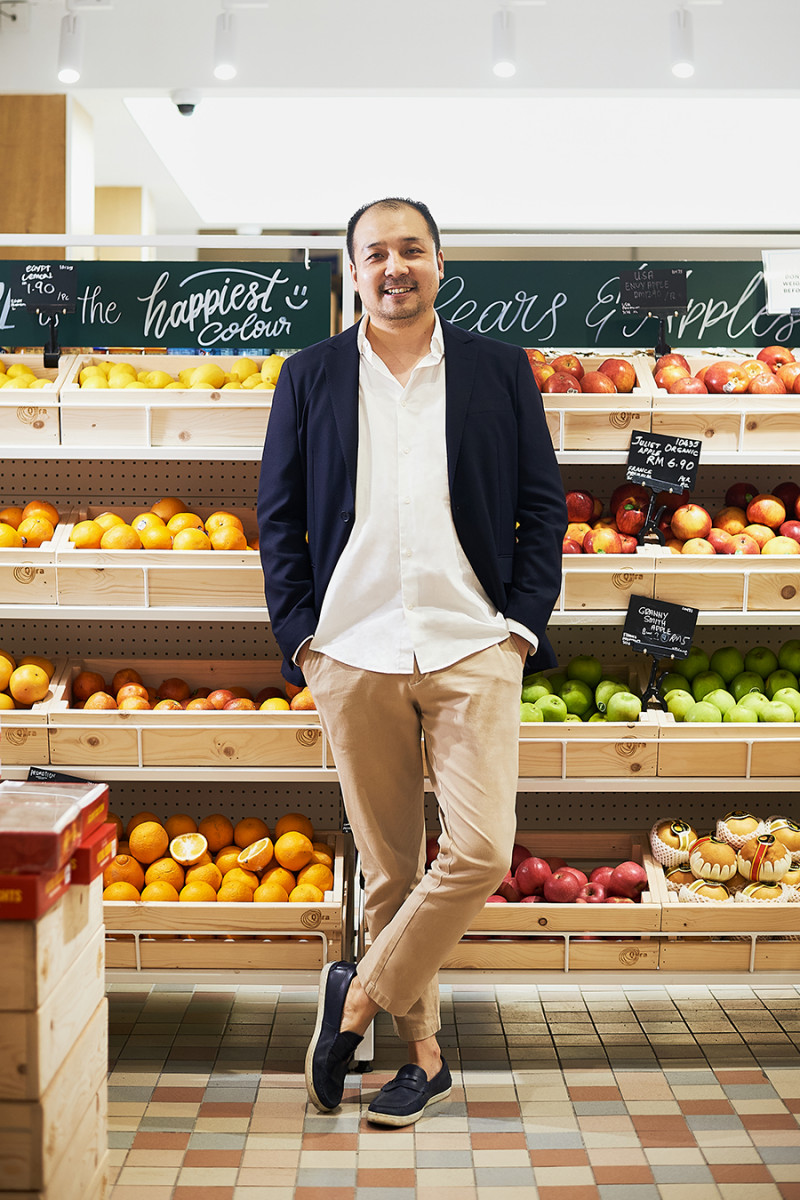 Tseng who is also one of the co-founders of Ben's Independent Grocer (B.I.G.) which opened in 2011, says that he is aware that a store with a highly-curated selection of products may be a new concept to consumers. Hence, Qra aims to share the benefits and deliciousness of their products via regular tastings, information sharing, and a soon-to-come digital platform.
"Our team knows that consumers today are a lot more discerning. They want healthier, better alternatives. We focus on our customers' needs to ensure that the right products are offered at our store. " Tseng shares.
However, Tseng also understands the concerns arising from the Covid-19 pandemic when customers are doing their grocery shopping. For one, visiting the store in a rush without having the opportunity to explore all the brands available on the shelves is no fun.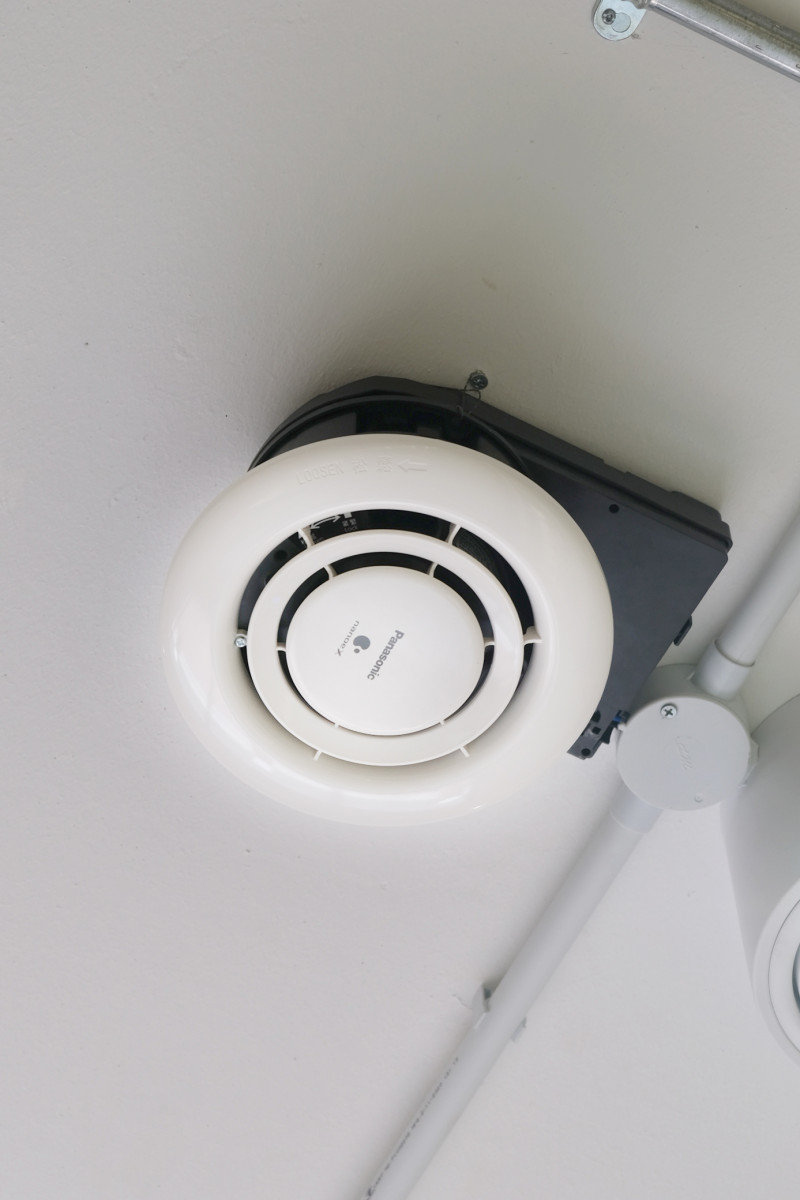 Hence, Qra is working with Panasonic to ensure that patrons and workers have peace of mind while spending their time at Qra. For the team at Qra, they believe that the grocery shopping experience must be one that is fun, sans safety and health concerns.
When Tseng first heard about the patented air-purification technology by Panasonic, he began to research more into its benefits and how they could be implemented into the Qra outlets.
"As a retailer, our team members and customers are our utmost priority and we would like to do our best to provide a safe environment for them. We understand that Covid-19 will be with us for the foreseeable future, and as a business, we have to continue to evolve and adapt to this new norm. Apart from our daily sanitising protocols, we hope nanoeTM X will provide another added layer of protection to our customers and team members," says Tseng.
Tseng adds that as they expand and grow their business, they would like to continue to work with Panasonic to install nanoeTM X new technology that will help improve their customers' safety and experience.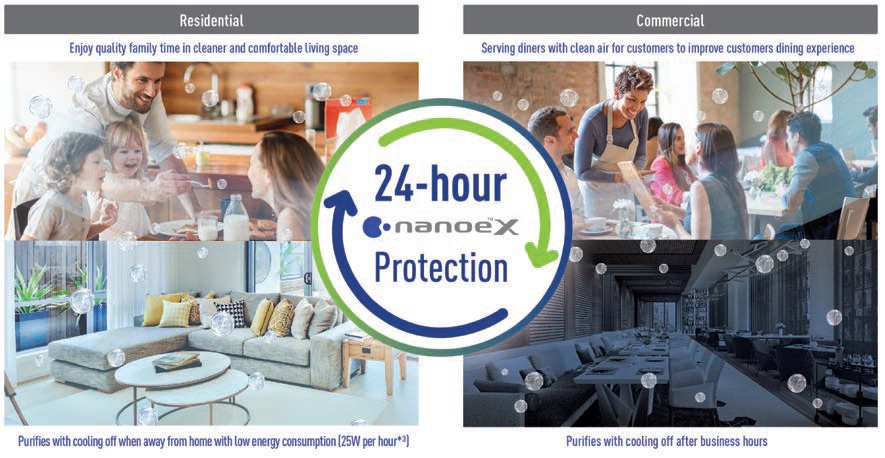 nanoeTM X technology with the benefits of Hydroxyl radicals (also known as OH radicals) contained in water have the capacity to inhabit pollutants, virus, and bacteria to clean and deodorise. The nanoeTMX technology can bring these incredible benefits indoors so that hard surfaces, soft furnishings, and the indoor environment can be cleaner and pleasant place to be.
The outlet in The Stories is relatively smaller compared to the average grocer due to the small footprint of the store with the focus mainly on food items. Come May, Qra's second outlet, THE FIVE located at Damansara Heights, is slated for opening where patrons can expect a bigger premises with more brand choices comprising not only food items but also household cleaning items and personal care items.
The location will also be easily accessible whether by private or public mode of transport as it is situated just right beside the Semantan Mass Rapid Transit station.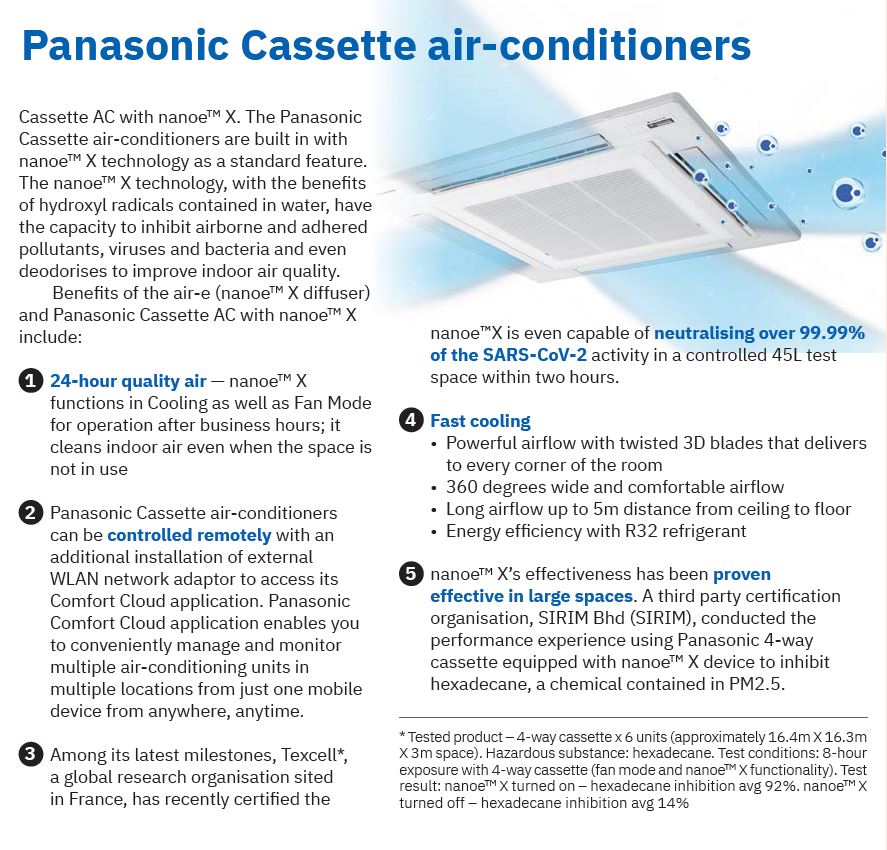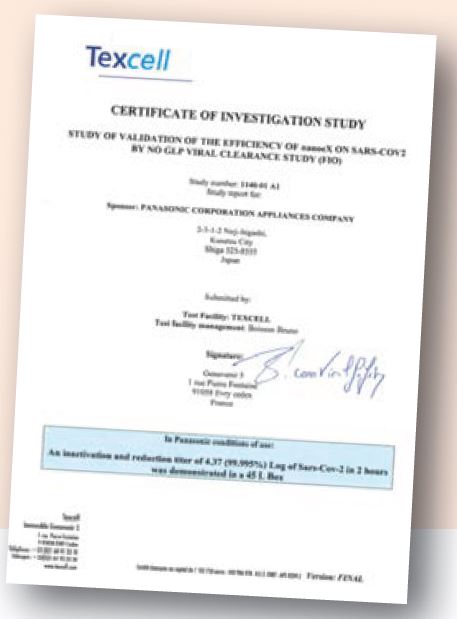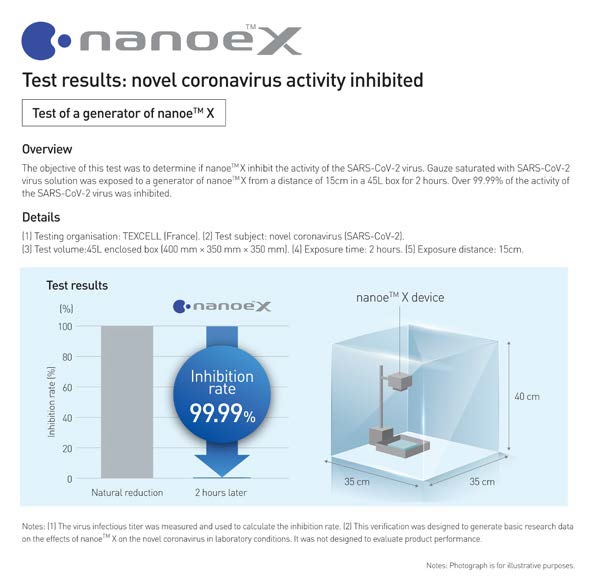 "We also have plans to expand Qra into other suitable neighbouthoods, and at the same time continue to work on our offerings and unique selling points. We are constantly exploring to bring in new products to our customers and enhancing our customer experience with an integrated omni-channel service from offline to online," Tseng reveals.
Meanwhile, the managing di­rector of QAFL Business Promotion Office for Panasonic (for Asia Pacif­ic region), Ichiro Suganuma said: "We at Panasonic QAFL Business Promotion Office have been ad­vocating best air quality practices from temperature and humidity control to management of CO2 and PM2.5 levels to bacterial and viral inhibition.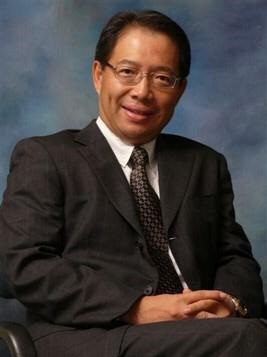 "We share the same beliefs as Tseng where customers' safety is of utmost priority. As such, we are happy and excited to support him further in his future business expansion plans."
Panasonic Malaysia Sdn Bhd managing director Cheng Chee Chung concurs with Suganuma, adding that with the increasing concerns among the people on air quality in commercial space, Panasonic is proud to note that Qra Grocer, one of the top-notch grocery retailers, has placed its trust in Panasonic nanoeTM X technology, which is embedded in their air-conditioners and air-e-products.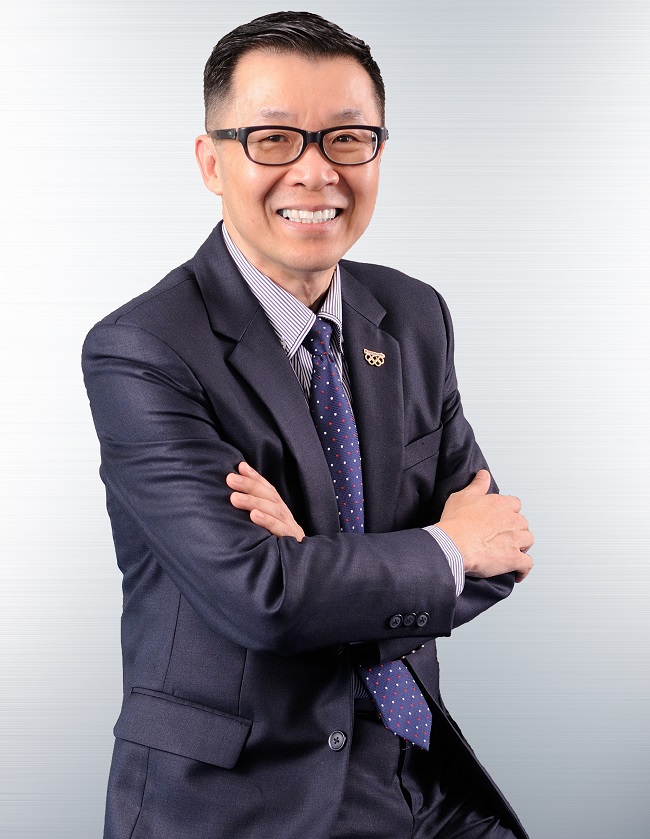 "Bearing in mind our tagline 'A Better Life, A Better World', we at Panasonic are committed to provide healthy air to the people through our nanoeTM X technology, which is proven effective in inhibiting viruses and allergens," stresses Cheng.
Get the latest news @ www.EdgeProp.my
Subscribe to our Telegram channel for the latest stories and updates