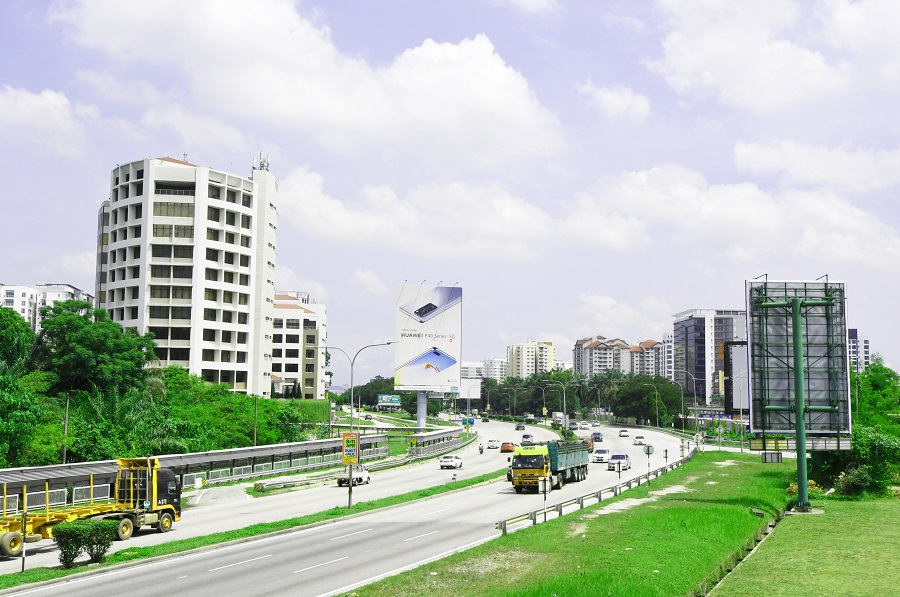 Landed homes have always been the darling of investors, but with uncertainties resulting from the Covid-19 pandemic, one would have expected slower take-ups of the more pricey bungalows and semi-detached homes.
Read also
High demand for bungalows and semidees

Interestingly, this is not the case. At least not at the Ara Damansara township in Selangor.
EdgeProp.my PRO agents specialising in Ara Damansara, in fact, have been getting calls from buyers scouring the secondary market.
Ara Damansara sits on large parcels of freehold land in Petaling Jaya North along the Sultan Abdul Aziz Shah Airport road. It was first developed in 1999 by Sime Darby Group.
Neighbouring Ara Damansara is Subang , an old industrial area known for housing the Sultan Abdul Aziz Shah airport and aviation business-related offices.
Well-known landmarks such as The Oasis Square by Sime Darby Group houses restaurants such as Ali, Muthu and Ah Hock, Rakuzen and Champignons. The neighbourhood Citta Mall and Ara Damansara Medical Centre are also part of this township.
For golf enthusiasts, nearby Ara Damansara are the Saujana Golf and Country Club and Tropicana Golf and Country Resort.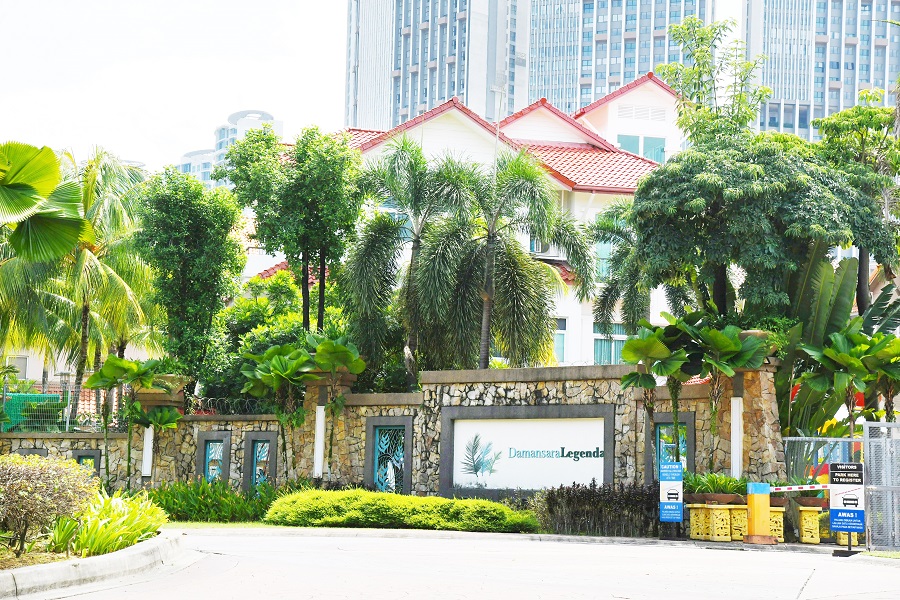 As for the must-have connectivity, Ara Damansara is serviced by highways like the New Pantai Expressway (NPE), New Klang Valley Expressway (NKVE), Damansara Puchong Highway (LDP) and Federal Highway.
"Any new listings?"
So keen are some of the prospective buyers that they wish to be notified the moment a new property is put on the market.
The red-hot demand for bungalows and semidees here are not limited to buyers. Tenants are also on the prowl.
"I have ready buyers and tenants but we have no listings to offer them," Reapfield Properties senior real estate negotiator Elaine Kow laments.
"I have called on other agents to try to co-broke a deal but they too have run out of listings," Kow tells EdgeProp.my.
EdgeProp understands that some eight bungalows and five semidees in Seri Pilmoor have exchanged hands since the start of the pandemic (first quarter 2020).
Seri Pilmoor is Sime Darby's first landed strata property which was completed in 2013. Comprising 74 bungalow retreats (from 6,500 sq ft) and 34 semi-detached sanctuaries (from 4,600 sq ft) ensconced within 28.5 acres of landscaped, elevated, freehold land that comes with a 2,700 sq ft conservatory at its entrance, known as The Lanai.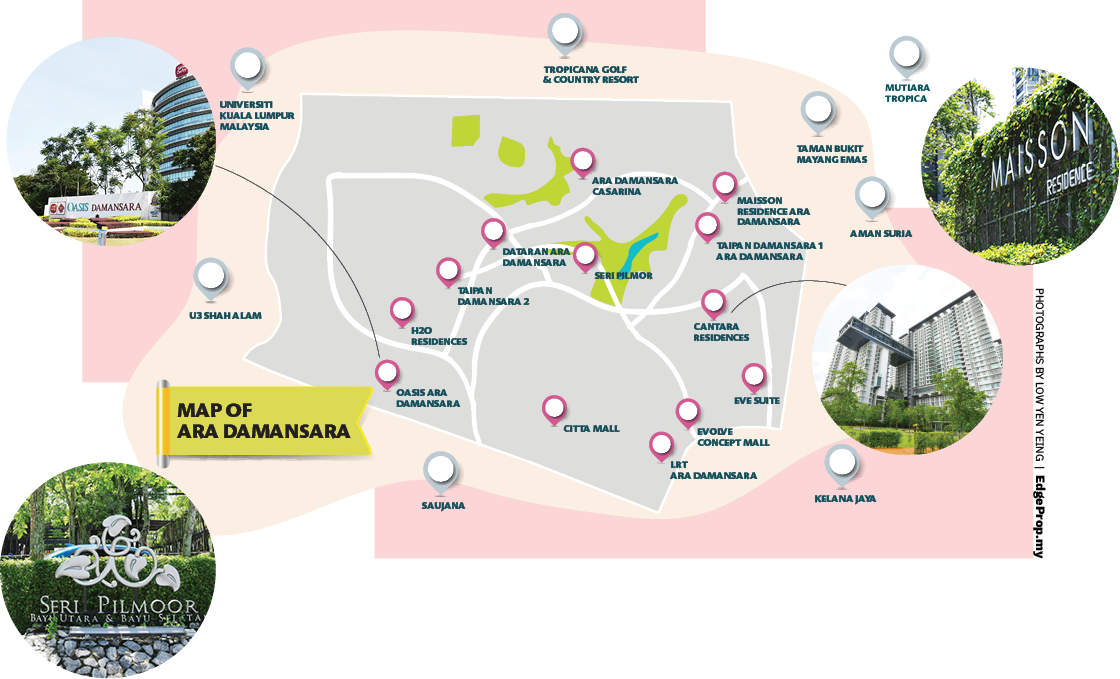 The semidees are being transacted at an average of RM2.8 million to RM3.3 million in the Ara Damansara area. Kow adds that the bungalows are exchanging hands at an average price of RM4.4 million to RM5.5 million.
According to EdgeProp Research, the average asking price of the Seri Pilmoor detached houses as of April 2021 are RM5 million or RM729 psf while the semidees are asking for RM3.07 million or RM665 psf. As for rental, the average asking rate per month is RM1.80 psf, translating to RM8,143.
Not far away, bungalows in Damansara Lagenda and Damansara Idaman developments are also attracting interest with agents estimating that some 20 units have been sold in the last one year.
EdgeProp Research data showed that a total of four semidees transacted at an average selling price of RM759 psf against land area (RM2.58 million), as of 3Q 2020 a jump of 13.4% compared to 2019 (RM669 psf against land area or RM2.47 million). Meanwhile the bungalow segment recorded three transactions with an average price of RM625 psf against land area or RM4.08 million, as of third quarter 2020, a dip of 8% from 2019 (RM675 psf against land area or RM4.73 million.)
Emerging needs in the new normal
The Covid-19 pandemic has driven homebuyers to rethink their needs in the new normal.
One of Kow's clients was renting a luxury condominium in Ara Damansara. For safety reasons, a decision was made to relocate to a landed home in the same area with a private swimming pool.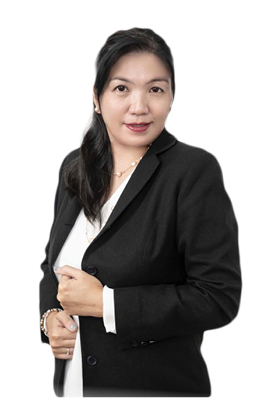 A landed home also provides outdoor space for children to play. Hence, paying more to stay in a bungalow was acceptable.
Meanwhile, another client of Kow who had already booked a condominium in Ara Damansara changed his mind and opted instead for a two-storey terraced house, all due to safety concerns in the usage of common facilities like lifts.
Kow finds that generally, more homebuyers are now looking at bigger landed homes that accommodate their working from home.
These owner-occupying buyers are mostly working adults and young families, with most of them in their late 20s or early 30s, and who are middle-income earners.
There are also current Ara Damansara residents looking at upsizing their homes.
"These comprise those currently staying at the double-storey houses in Ara Damansara. Since they are spending more time at home during pandemic times, they feel that there is 'good reason' and the right time to upgrade to more spacious homes," she explains.
Why Ara Damansara?
Ara Damansara is not the only landed address in this part of town but it is one of the latest and thus better planned.
Oriental Realty real estate negotiator Jason Hew cites its appeal in its freehold status, proximity to numerous amenities and business hubs in Petaling Jaya, plus a nice landscaped and serene environment.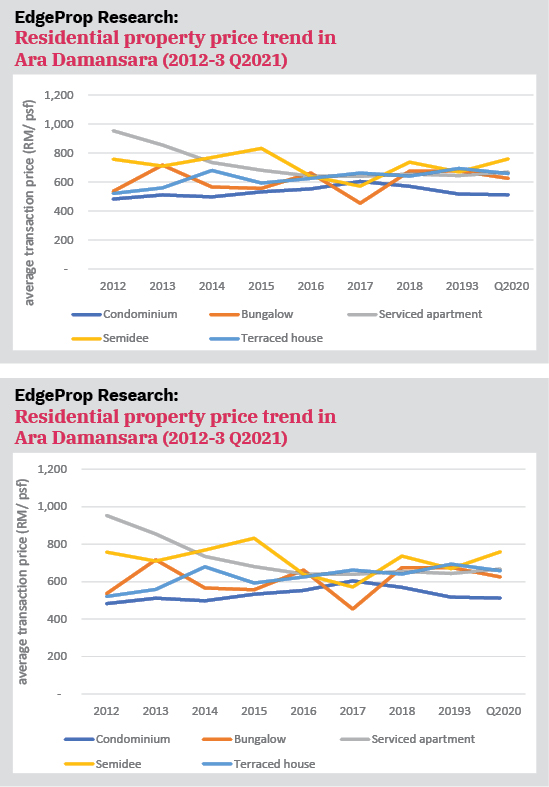 Properties which are located close to public transportation systems, such as bus stations or LRT (light rail transit) stations, shopping malls and retail hubs are also sought after by buyers and tenants, says Hew, who specialises in high-rise residential units here.
Reapfield's Kow points out that the modern township planning makes Ara Damansara stand out from other matured housing estates such as Bandar Utama, Taman Tun Dr Ismail and Subang.
"The Ara Damansara township also has very well-planned roads and cul-de-sacs, with rows of well-designed resort homes and nice landscaping, giving it a resort-like concept," Kow adds.
Freehold-titled landed homes always command high demand. Additionally, Ara Damansara is just about 22 years old, which is newer than the others.
"This means there is still room for capital appreciation," says Kow, who has just sealed a semidee deal at RM2.8 million. Interestingly, this same unit, when it was first put up on the market, was asking for between RM2.5 million and RM2.7 million before the Covid-19 outbreak.
Many of the bungalow and semidee owners in Ara Damansara are believed to be the first-hand buyers who have paid off their mortgages on the property. Hence, there is a lack of urgency to cash out.
"They do not mind renting out their units while waiting for more price appreciation," says Kow, who expects landed property prices here to rise by 5% to 10% gradually in the next five years. As there are also more tenants looking to shift to houses with bigger compounds, it is expected that the rental rates will go up too.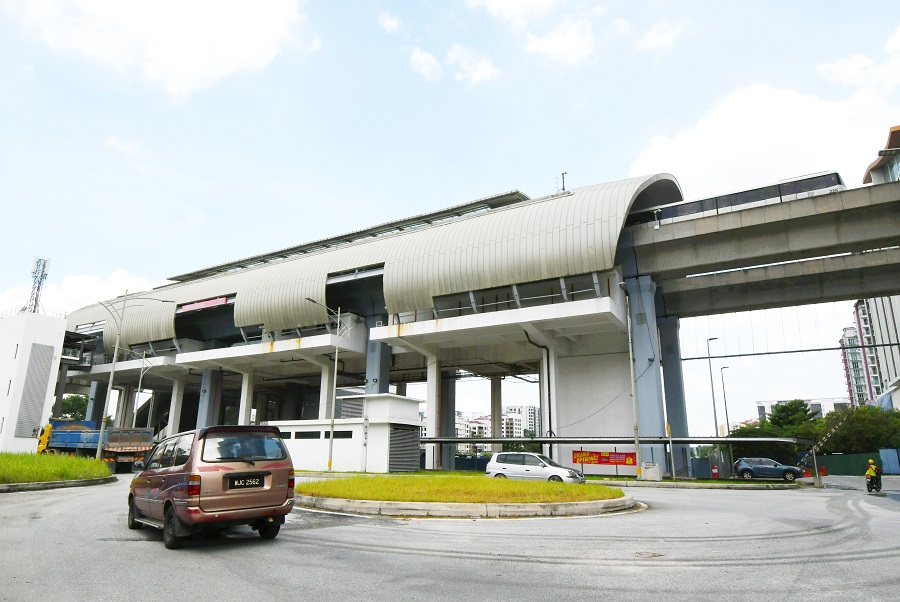 This story first appeared in the EdgeProp.my E-weekly on May 7, 2021. You can access back issues here.
Get the latest news @ www.EdgeProp.my
Subscribe to our Telegram channel for the latest stories and updates