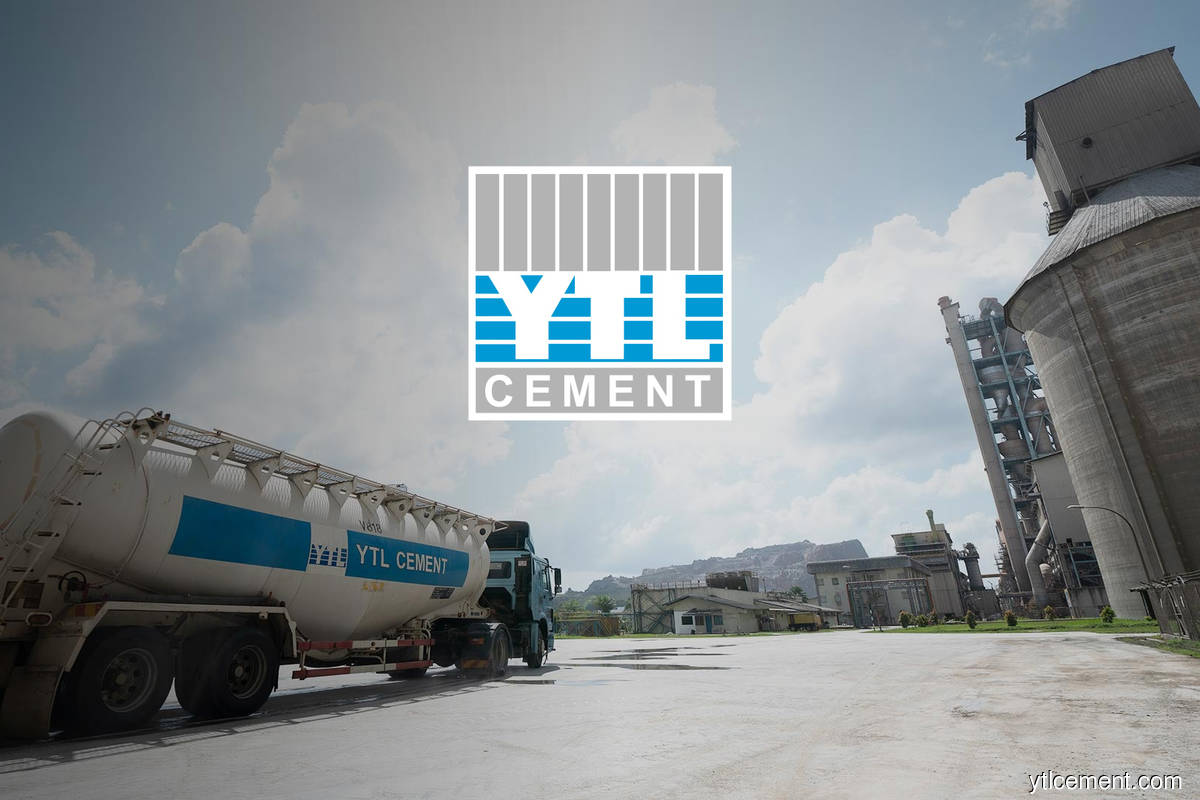 KUALA LUMPUR (May 12): YTL Cement Bhd, a subsidiary of YTL Corp Bhd, today inked an agreement to sell its entire cement and ready-mixed concrete operations in Malaysia to its 76.98%-owned subsidiary Malayan Cement Bhd, for RM5.16 billion in a cash and stock deal.
Under the agreement, Malayan Cement will acquire 12 companies under YTL Cement. All of these companies have an established track record of operational profit, YTL Cement said in a statement.
Of the total consideration, which YTL Cement said is still subject to adjustments at the point of completion, RM2 billion will be settled in cash. Malayan Cement will then issue 375.5 million new shares to YTL Cement to satisfy RM1.41 billion, and issue 466.7 million new irredeemable convertible preference shares (ICPS) for the remaining RM1.75 billion.
The new Malayan Cement shares and ICPS will be issued at RM3.75 per share/ICPS, which was also the price per share that YTL Cement paid for the acquisition of its 76.98% equity interest in Malayan Cement in 2019, which was premised on the potential synergies that would arise from the integration of businesses between the two groups.
YTL Cement's shareholding in Malayan Cement is expected to increase to approximately 78.58% upon completion of the proposed transaction and the ongoing private placement of up to 85 million new Malayan Cement shares announced on April 15, 2021, assuming no conversion of the ICPS to be issued.
"Therefore, Malayan Cement will apply to Bursa Malaysia Securities Bhd for approval for a lower public shareholding spread of 20% in due course," YTL Cement said.
It described the proposed transaction as a natural progression towards increasing the size of Malayan Cement's cement and ready-mixed concrete businesses, bolstering profitability and value enhancement.
"YTL Cement will consolidate similar operating businesses under a singular umbrella," it said, adding the deal is expected to further improve operational efficiencies and business outcomes by leveraging shared expertise, experience and resources, and to eliminate overlapping functions.
The partial settlement of the consideration via shares and ICPS issuance is to enable Malayan Cement to optimise its cash reserves and gearing levels, YTL Cement said.
The strategic realignment will foster value creation for shareholders of Malayan Cement and allow investors to invest directly on a focused basis in Malaysia's leading building materials company, it said.
"This exercise will also significantly reduce related party transactions (RPTs) and conflicts of interest between YTL Cement and Malayan Cement. The intention is also to improve governance across both groups and lower the administrative and compliance costs incurred through the monitoring and management of these issues," it said.
Recall that Malayan Cement's minority shareholders had previously in September 2019 blocked a resolution that mandated the company undertake RPTs worth RM3.51 billion with YTL Cement, just three months after YTL Cement bought the controlling stake in Malayan Cement (then known as Lafarge Malaysia Bhd).
At the time YTL Cement said the setback was not due to the nature of the RPTS but because the deatils were not well explained. The RPTs were then reduced to RM1.87 billion and subsequently got the greenlight from shareholders in January 2020.
YTL Cement's latest proposed transaction with Malayan Cement is subject to approval by the latter's shareholders at an extraordinary general meeting to be convened.
Malayan Cement shares closed 5 sen or 1.82% higher at RM2.80 today, valuing the group at RM2.38 billion. YTL Cement is 98%-owned by YTL Corp, whose shares settled 1 sen higher at 69 sen today, giving it a market capitalisation of RM7.51 billion.
Get the latest news @ www.EdgeProp.my
Subscribe to our Telegram channel for the latest stories and updates