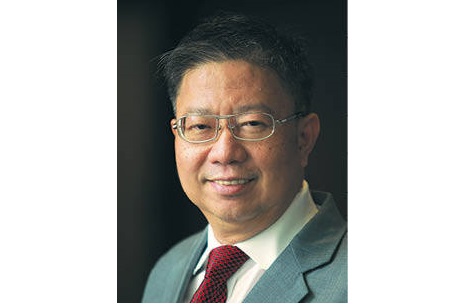 PETALING JAYA (May 15): Malaysian property veteran Michael Geh (pictured), president of Fiabci East Asia Multi National Chapter and Raine & Horne International Zaki + Partners Sdn Bhd senior partner, passed away at the Penang General Hospital today.
The 57-year-old immediate past president of Fiabci (International Real Estate Federation) Malaysian Chapter has been actively involved in the local and international property consulting scene over the past 25 years.
According to one of his close friends, Geh was tested positive for Covid-19 and was admitted to the hospital a few days ago.
The unfortunate news has shocked the local property industry. "We are extremely saddened with grief at the tragic news that Michael Geh has left us. We will miss him dearly as we mourn the loss of a good leader who had contributed enormously to the growth of the Fiabci Chapter in Malaysia for the past two decades," Fiabci Malaysia president Datuk Koe Peng Kang told EdgeProp.my.
He said Geh was a very amiable person whom the industry players called not just a friend, but a buddy.
"I have always enjoyed his exchange of ideas especially on analysis and interpretation of property data, wit, jokes and we travelled together for Fiabci International meetings in Panama, Cuba, Moscow, etc, and not to forget his signature technique in taking selfie photos.
"This challenging time will move on, but the memory of him will be forever in our mind. Rest in peace, dear buddy," said Koe, who is also Fiabci Asia Pacific vice-president and S P Setia Bhd senior executive vice-president.
FIABCI-Indonesia Vice-President Rusmin Lawin who worked closely with Geh and has been a close friend "like brother" with him for over 16 years, said: "Michael Geh is a man with high integrity and loyalty to the world real estate sector. His dedication to this industry is an ideal model for the younger generation to follow."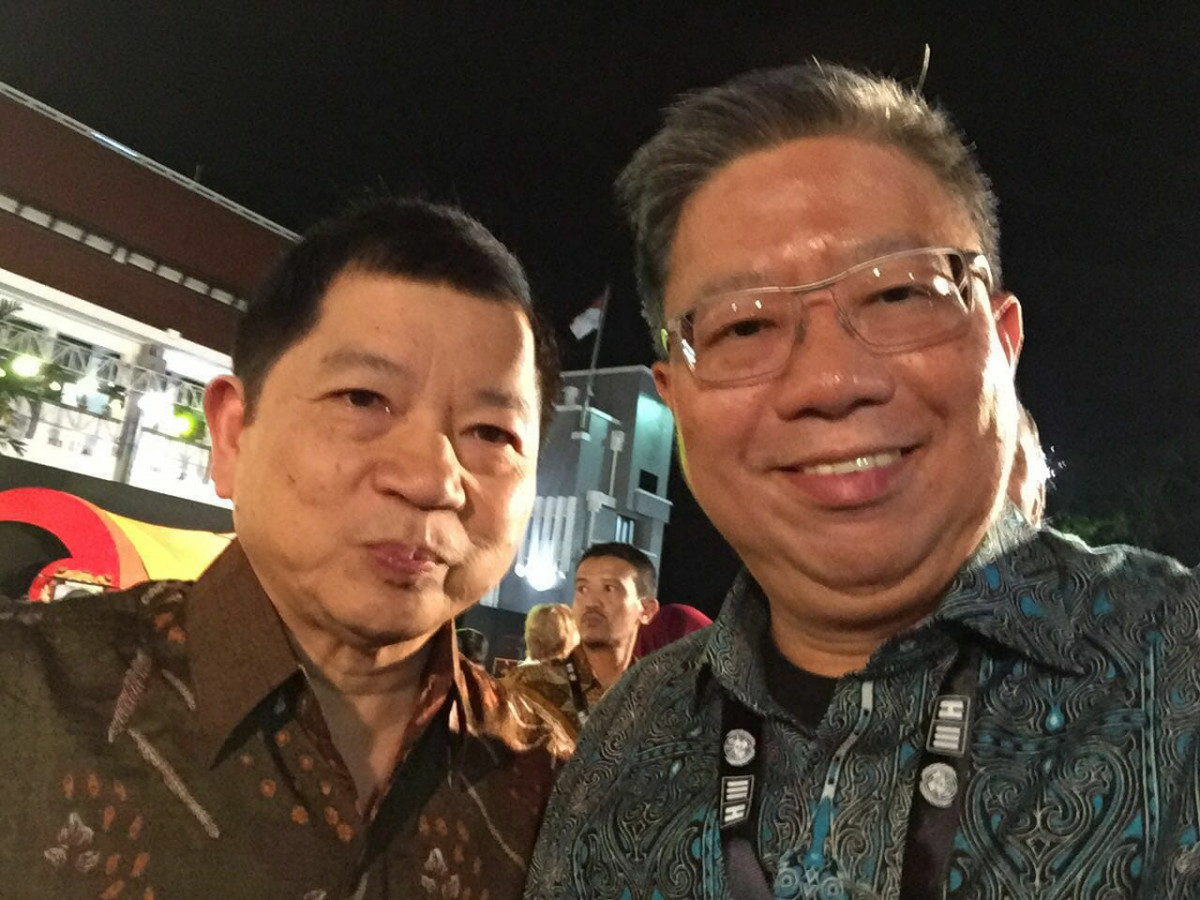 Dr. Suharso Monoarfa , Minister of National Development and Planning of the Republic of Indonesia, also conveyed his condolences to the family of Geh today.
"I knew Michael Geh from FIABCI Malaysia when I was the Minister of Public Housing of the Republic of Indonesia in 2009. He is a great leader to the real estate industry and hopefully his contribution will encourage the spirit of the real estate community in future," he told EdgeProp.my.
Fiabci World president Florentino Dulalia said for the past two decades of Geh's membership, he has served as president of Fiabci-East Asia and Fiabci Malaysia, as well as an officer in several international committees.
"His long experience as Chartered Surveyor, his qualities as a human being and leader, his commitment to our Federation will remain exemplary for all of us," said Dulalia in a media statement.
The Real Estate and Housing Developers' Association (Rehda) Malaysia president Datuk Soam Heng Choon was shocked to hear the bad news - he had a short chat with Geh just last week before he was admitted to the hospital.
"The real estate industry lost a great professional leader today. A man who is always approachable and ever willing to share his thoughts and provide valuable insights about the property sector. A jovial person who will be greatly missed. Rest in Peace Mike," he said.
Association of Valuers, Property Managers, Estate Agents and Property Consultants in the Private Sector Malaysia (PEPS) president Michael Kong, who knew Geh for more then ten years and has been working closely with him the past five years, described Geh as a jovial, fun loving and a highly respected person.
"The real estate consulting fraternity has lost a beloved member, a jovial, fun loving and highly respected senior practitioner.
"He has contributed immensely to the profession by bridging together the various real estate professional bodies in fiabci. We will truly miss him, personally and professionally," said Kong, who is also the vice-president of Fiabci Malaysian Chapter.
Being a close friend of Geh over 20 years, Malaysian Institute of Property and Facility Managers (MIPFM) president Adzman Shah Mohd Ariffin said Geh's contribution to the real estate profession and society had been immeasurable.
"It is truly a great loss to the real estate industry as Geh has been a jovial person and always wanting to help out those who are in need," he noted.
"His leadership as past President in Fiabci Malaysia touched most of us in the real estate industry as he managed to bring together the professionals and the developers and forged a better understanding and cooperation between the two sectors," added Adzman.
EdgeProp Malaysia editor-in-chief and managing director Au Foong Yee, who has known and worked with the affable Geh for more than two decades has this to say: "We in the industry will miss you dearly Mike. I will certainly miss your calling me sista foong yee. Rest in peace my friend."
Penang chief minister Chow Kon Yeow said he was saddened by the loss of Geh and said the latter had contributed immensely to the state.
CBRE | WTW managing director Foo Gee Jen said Geh is a jovial person who always carries a big smile and laughter whenever he goes.
"I have lost a dear friend while the industry has lost an icon. He may be gone from our sight but will forever be in our heart. RIP Bro Mike. Thanks," he said.
et the latest news @ www.EdgeProp.my
Subscribe to our Telegram channel for the latest stories and updates