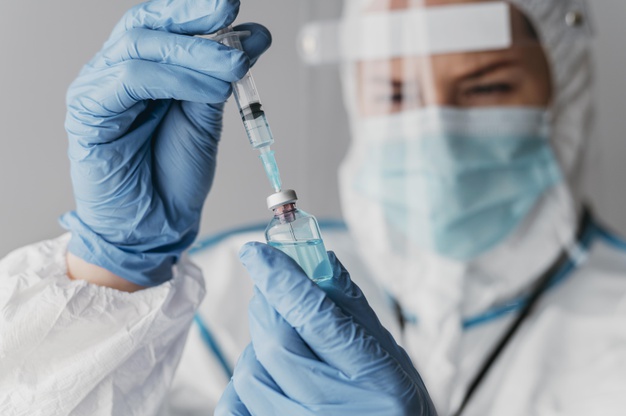 KUALA LUMPUR (July 15): Global growth could add "several percentage points" and see benefits "in the trillions" if advanced economies release their extra vaccines to help developing countries whose reopening has stalled due to lack of vaccines, World Bank president David Malpass said.
Speaking to journalists in a special online question and answer session on Thursday, Malpass said the World Bank "strongly encourages advanced economies to release their vaccine options in order to accelerate vaccinations in developing countries".
"We call for the G20 to share doses, provide financing to close the residual gaps and remove all barriers to export and import to finished vaccines. The current supply shortages and logistical constraints mean that many countries in the region may not fully vaccinate their population until 2024 even as new variants emerge," Malpass said in his opening remarks, adding that the World Bank has committed US$1.1 billion financing for vaccines to countries in East Asia and the Pacific like Cambodia, Indonesia, Mongolia, Papua New Guinea and the Philippines and is "eager to commit more".
Already, 2021 gross domestic product (GDP) growth in the East Asia (excluding China) region may be even slower than the World Bank's already twice-trimmed forecast of 4% in June (4.4% in March, 4.9% in January 2021 and 7.5% in June 2020), owing to a resurgence in Covid-19 cases amid slower than expected vaccination in several countries in the region as well as ongoing political conflict in Myanmar.
Including China — which the World Bank expects to grow 8.5% in 2021 (up from 7.9% in January) — the region is expected to expand by 7.7% this year, faster than a 7.4% projection made in January.
The World Bank's 2021 GDP forecast for Myanmar, which was trimmed to a 10% contraction in June from a growth of 2% in January, for instance, could be further trimmed, Malpass said in reply to questions on Myanmar.
Forecasts beyond 2021 for Myanmar had been withdrawn "due to high degree of uncertainty", according to notes appended in the World Bank's June 2021 edition of the Global Economic Prospects report.
World Bank regional vice president for East Asia and the Pacific Victoria Kwakwa, who was also present at the briefing, however, added that regional engagement being done by the Association of Southeast Asian Nations (ASEAN) could help alleviate the turmoil in Myanmar that stemmed from a military coup on Feb 1.
Apart from Myanmar, other East Asia and Pacific countries that also saw their 2021 GDP forecasts trimmed by the World Bank include Thailand, Malaysia, the Philippines, Vietnam, Vanuatu, Timor-Leste, Tuvalu, Kiribati and the Solomon Islands.
On the vastly uneven recovery from Covid-19, Malpass said the World Bank now expects Covid-19 to push 29 million more people to live on less than US$5.50 a day by the end of 2021. In October 2020, the World Bank estimated that more than 40% of the world population or almost 3.3 million people lived below the US$5.50 line even though less than one-tenth of the world's 7.9 billion people lived on less than US$1.90 a day.
In a special address in conjunction with the release of the World Bank's economic monitor for Malaysian on June 23, coordinating minister for the country's Covid-19 Immunisation Programme Khairy Jamaluddin slammed the World Health Organization-backed Covid-19 Vaccines Global Access (COVAX) programme an "abysmal failure", adding that the World Bank "owes it to developing countries to be a strong voice for vaccine equity on the global stage [and has] to remind rich advanced countries that what has taken place has fallen short of respectable and responsible global leadership".
According to data on the GAVI Alliance's (formerly Global Alliance for Vaccines and Immunisation) website at the time of writing, COVAX had delivered 118 million vaccine doses to 135 participants — only 9% of the two billion it targeted to distribute by end-2021.
Get the latest news @ www.EdgeProp.my
Subscribe to our Telegram channel for the latest stories and updates