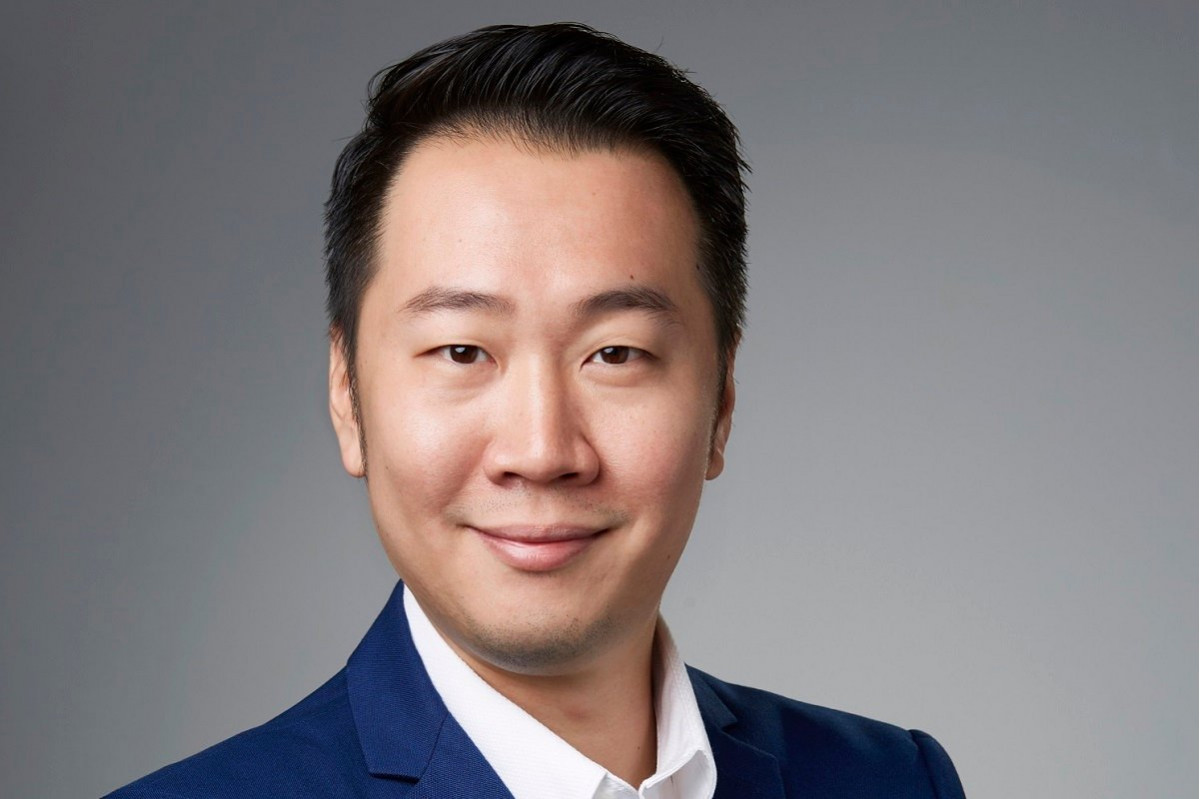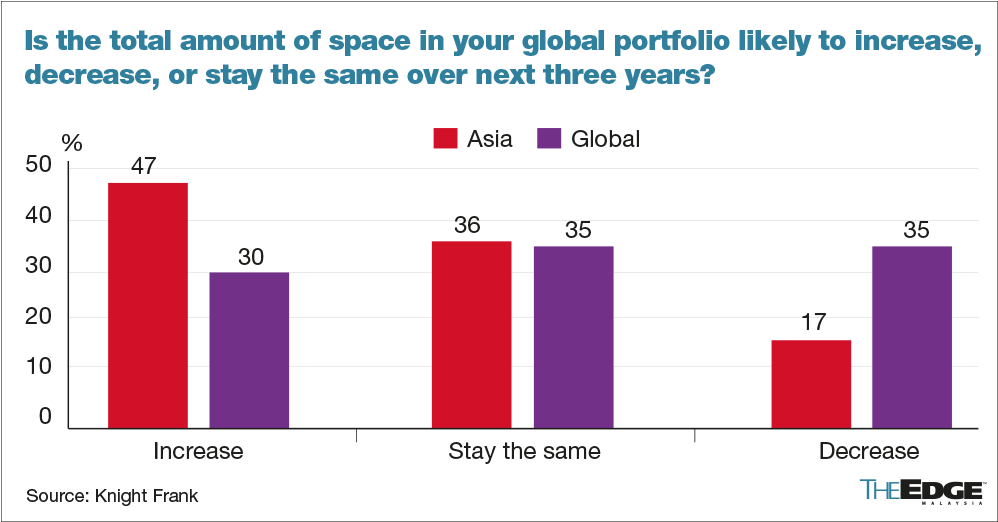 PETALING JAYA (July 15): Businesses in Asia-Pacific (APAC) are less likely to feel the long-term impacts of Covid-19 on their real estate portfolios, with only 14% expecting the pandemic to permanently alter their real estate strategies, according to Knight Frank's global (Y)OUR SPACE 2021 survey, which features almost 400 international businesses with a combined headcount of over 10 million, providing an insight into the workplace strategies and real estate needs of global companies.
There is a contrast between APAC and overall global corporate real estate attitudes, with 17% more APAC businesses likely to increase real estate portfolios and 18% fewer APAC businesses likely to decrease their global portfolios compared to their global counterparts.
For those expecting to increase or decrease their portfolios, however, the proportion of those seeking to make substantial changes of more than 20% is greater than that of global levels.
Knight Frank Malaysia executive director of corporate services Teh Young Khean said in a press release that the overall activity for new take-up in Malaysia's office market will generally be slower in the next three years as companies are readjusting their plans for the short term. However, this varies depending on the industry.
"Businesses related to e-commerce, hygiene and healthcare, technology and business process outsourcing are expected to be active and we foresee more take-up will be coming from these sectors. Despite the current market condition in Malaysia, we have also seen an increase in enquiries on workplace consultancy from organisations to assist in developing strategies on future workplace arrangements," he said.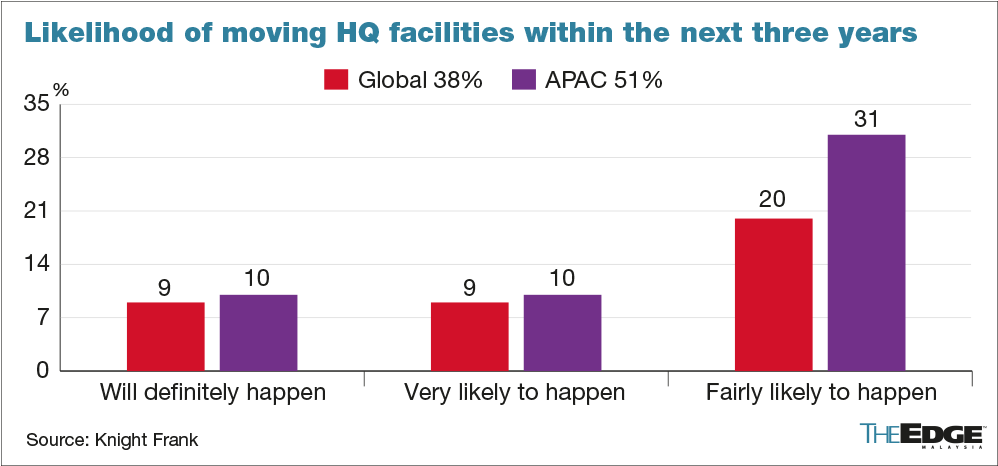 Other areas where APAC responses diverged from the global average is the likelihood of shifting headquarters (HQ). About 51% of APAC respondents said a move is likely to happen in the next three years, which is 13% higher than the proportion of global respondents who answered similarly.
Teh said, "With the double whammy effects resulting from the current oversupply and weak market sentiment in Malaysia, certain occupiers may take this opportunity to relocate their office spaces for a building that offers better value propositions especially for an option that could provide better savings opportunity."
While cost savings is the main driver globally for influencing this decision, the second key driver for relocation of Asia-Pacific HQ is access to different talent pools and to attract talent, as a significant portion of APAC corporations is looking to move HQ facilities. The question remains, however, on where exactly they are going and how this affects existing real estate strategies.
Meanwhile, some APAC cities are facing a new type of problem such as long commute times. In some developing and emerging countries particularly, traffic congestion and a lack of parking space run rampant. According to a study conducted by Boston Consulting Group, three developing markets see average commuters spend more than an hour in traffic congestion or in search of parking lots per day, with Kuala Lumpur coming up in sixth place in terms of congestion, especially during peak hours.
In contrast, only 22% of global respondents found this important, giving priority to a change of work styles, business restructuring, and business transformation before considering this factor.
The survey also stated that the top three amenities demanded by employees in Asia-Pacific will include food and beverage offerings, healthcare and gym facilities. "Hence, we are witnessing the shift towards mixed-use development that boasts a diverse mix of residential, commercial and recreation spaces all in one area. Occupiers are likely to gravitate towards spaces that provide more amenity options, and landlords could consider implementing a long-term mixed-use strategy across their real estate portfolios," said Teh.
The most sought-after amenities by Malaysian workers for a better workplace environment will be the building's safety and security features, facilities and amenities within the development, amenity-rich office and wellness programmes and staff's wellbeing.
"Though some people find it more productive to work from home or outside the office, the human touch and collaboration are still required especially in workplaces where teamwork and cooperation are essential. As office space requirements from occupiers continue to evolve, more landlords are incorporating flexible solutions or coworking space into their buildings. This is accomplished by operating it in-house or by partnering with established coworking operators," said Teh.
Get the latest news @ www.EdgeProp.my
Subscribe to our Telegram channel for the latest stories and updates