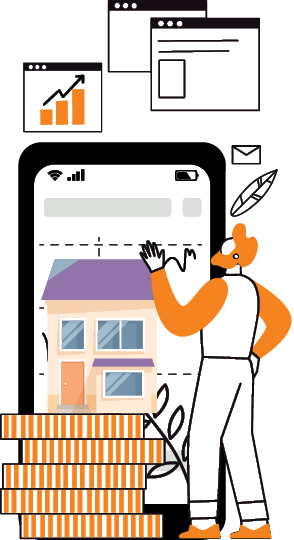 Investing in luxury properties is like starting a business – it's a commitment you say yes to only after careful calculations. And current buyers' market conditions seem to lean towards a "buy now" proposition. The interest rates are favourable, the choices are wide ranging, prices are undergoing correction, and even with much room for negotiations. It is indeed very alluring for investors looking at expanding their property portfolios.
According to EdgeProp Research, the average transacted price for Kuala Lumpur prime property stood at RM1,024 psf in 2020, a slip of 5.44% from RM1,083 recorded in 2019. The price point recorded in 2020 was also the lowest in the past five years. (See graph "KL prime property transaction price and volume".)
Read also
Limited impact from lockdown
KL prime property remains attractive
So, is this the right time to pick up the premium premises you have been eyeing?
To get some on-the-ground feel, EdgeProp.my speaks to some property consultants and real estate agents. While anticipating the price correction to continue, making these prime properties even more attractive to those who can afford it, they are confident of the future price appreciation of these properties once the market recovers.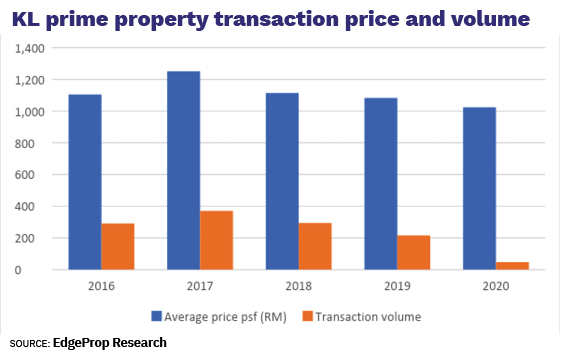 While that may be so, no one could profess to have a crystal ball on property investment although real estate has been proven to be a wealth creator in the long term. As always, investors need to be discerning and do their research before making any decisions.
Below are what some property consultants and agents have to say.
Zerin Properties Sdn Bhd real estate agent Hans Fernandez tells EdgeProp.my that the current price trend of the prime residential market is now at the end of the trough of a business cycle and ready for the next upturn.
He recalls that the prime residential market was at its market peak in 2014 and stayed at the high level for a few years before seeing a price correction in 2017.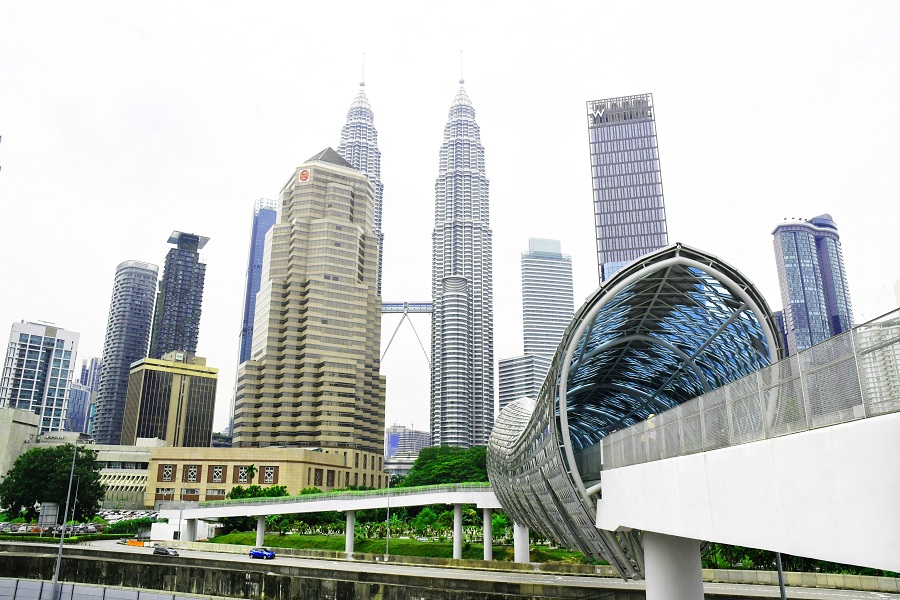 In more recent years, the prime residential market saw increasing demand in 2019 with a significant number of concluded transactions. However, the momentum was offset in 2020 when the Covid-19 pandemic hit Malaysia and global markets, he adds.
Malaysia has been through numerous movement control orders (MCOs) since March 2020 as part of the government's measures to curb the infectious coronavirus.
While these restrictions are expected to affect the country's economy, including the property market, Knight Frank Malaysia's executive director of research and consultancy Judy Ong notes that the government has rolled out a series of stimulus plans to support the country's economy.
Upscale real estate beckoning buyers
Fernandez observes that the buying interest for luxury properties in the country's prime locations have not been put off by the pandemic. In fact, many buyers are seeing opportunities amid the pandemic times and looking to accumulate quality assets.
"In addition to people grounded by travel bans and the onset of the pandemic, many high-net-worth investors have been looking for larger spaces with more greens and to upgrade to luxury homes," says Fernandez, who specialises in residential and commercial investments.
Concurring with Fernandez, Maxland Real Estate Agency real estate negotiator CK Chong, who specialises in KL prime properties, estimates there has been an overall 20% drop in prime property prices since the Covid-19 outbreak.
"It is not a good time to sell, but it is a good time to buy," he says, adding that some prime residential properties are seeing significant price drops.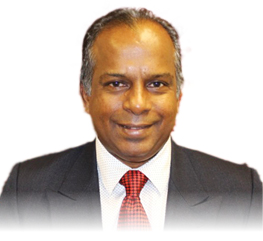 However, he notes some prices are still holding up well. "Though the overall supply is slightly more than demand now, I don't see many fire sales yet. The prime property market in KL is fairly stable."
On the rental market, Chong says that most property owners would rather offer rental discounts or agree to shorter tenancy agreements rather than let go of their properties at less favourable prices.
Nevertheless, he notes that property owners are now more realistic in their asking prices, so it is a good time for interested buyers to negotiate for good deals. Having said so, Chong does not anticipate a steep price drop even if the lockdown is extended, as current prices are reflecting the fundamental values of these luxury properties.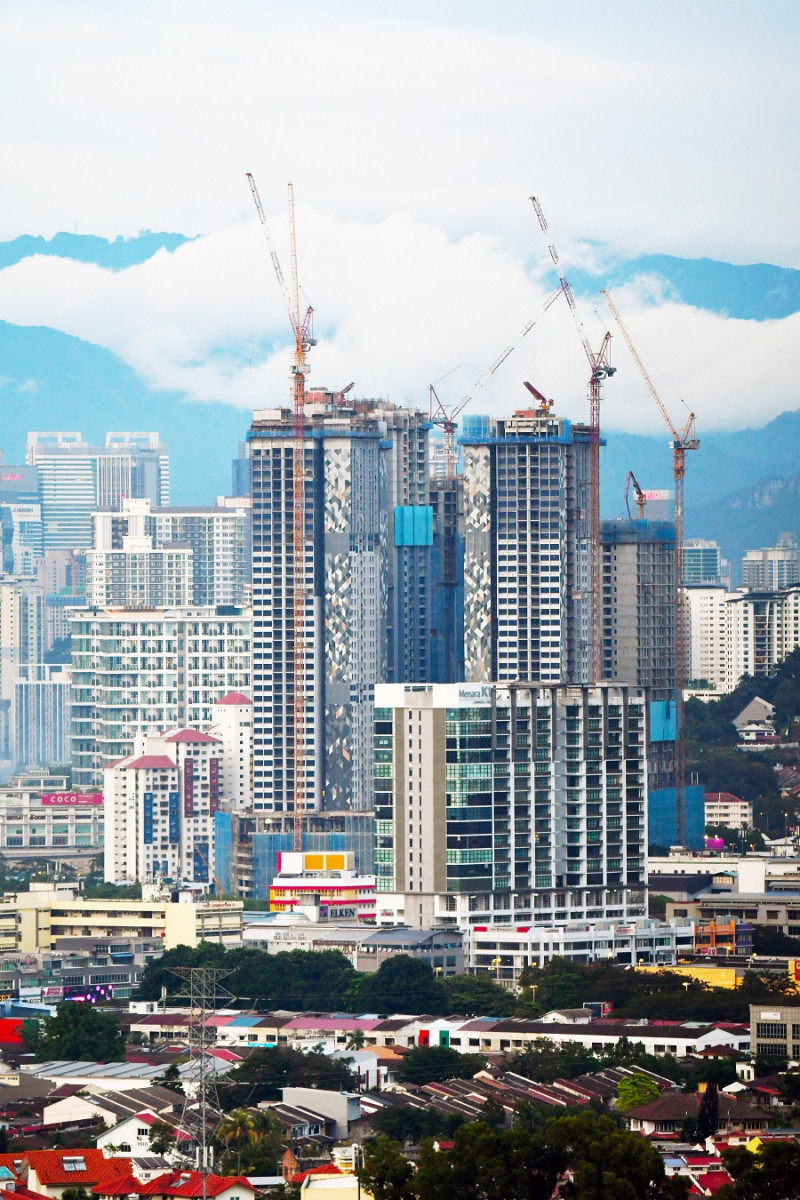 Meanwhile, a senior negotiator of Arden Estates Sdn Bhd, Eugene Pang, sees some foreign owners are looking to dispose of their investment properties due to the closure of international borders.
"Many of them have purchased the properties as their holiday homes, and when they are not staying there, the units are rented out under Airbnb. With the international border remaining closed with no knowing when it is safe to travel again, many of them are looking at selling their units, but at reasonable prices," he says.
Buyers and tenants spoilt for choice
Knight Frank Malaysia's latest market report, which was released on July 19, said the increasing number of new supply into the market in the second half of the year will further give pressure to the prime properties in the secondary market and its rental market as tenants are now spoilt for choice.
The report showed that the asking rents for selected schemes monitored in KL City, Ampang Hilir/U-Thant and Bangsar declined marginally. However, in the localities of Damansara Heights and Mont'Kiara, the asking rentals remained in the positive territory.
According to Knight Frank Malaysia's Real Estate Highlights Research 1H2021, some 1,777 high-end condominiums/residences of six projects in KL have been added into the market. These projects are AIRA Residence (169 units), Ascott Star KLCC (272 units), Eaton Residences (632 units), The Estate South Bangsar (328 units), ViiA Residence (326 units) and 18 Madge (50 units).
Meanwhile, another eleven projects, scheduled for completion by 2H2021, will collectively contribute some 6,979 units to KL's cumulative high-end residential stock. These projects include 10 Stonor, The Manor, Lucentia Residences @ Bukit Bintang City Centre, The Colony by Infinitum, The Luxe by Infinitum, Novo Ampang, Sentral Suites, Met 1 Residences @ KL Metropolis, Senada Residence @ KLGCC Resort, Savio @ Riana Dutamas and Phase 1 of The Era @ Duta North.
The report also highlighted that Malaysia has relaxed its entry ban on certain categories of expatriates and their dependents as well as professional visit pass holders since Sept 21, 2020. This might bring back some expats from overseas to absorb this supply.
A temporary blip
Another factor that is expected to support the country's economic recovery and spur the growth of the property market is the progressive national inoculation rate.
As of July 28, 2021, 39.3% of people in Malaysia have been vaccinated against Covid-19. The deputy prime minister Datuk Seri Ismail Sabri Yaakob announced on July 14 that the Klang Valley will move into Phase Two of the National Recovery Plan in early August, which will see the country's economic activities gradually open up.
Hence, Fernandez from Zerin Properties opines that the current extended lockdown is just a temporary blip in the market.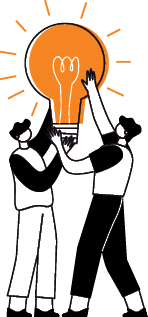 "As of today [mid-July], the high-net-worth investors are still actively looking for properties. Assuming a much larger percentage of the population is vaccinated in the next few months, the demand should return to pre-MCO 3.0 levels and increase thereon," he explains.
While concurring there are still uncertainties in Malaysia's economy and property market, he stresses that KL prime property prices are lower than most Asian cities and haven't seen much movement for the past 18 months.
"The affordability factor of property purchases, relaxed government regulations allowing foreign ownerships, cheap cost of living, vast multi-cultural environment, and excellent quality education for children and healthcare have all been drawcards for foreign investors in the past and will be for the future," Fernandez shares.
This story first appeared in the EdgeProp.my E-weekly on July 30, 2021. You can access back issues here.
Get the latest news @ www.EdgeProp.my
Subscribe to our Telegram channel for the latest stories and updates