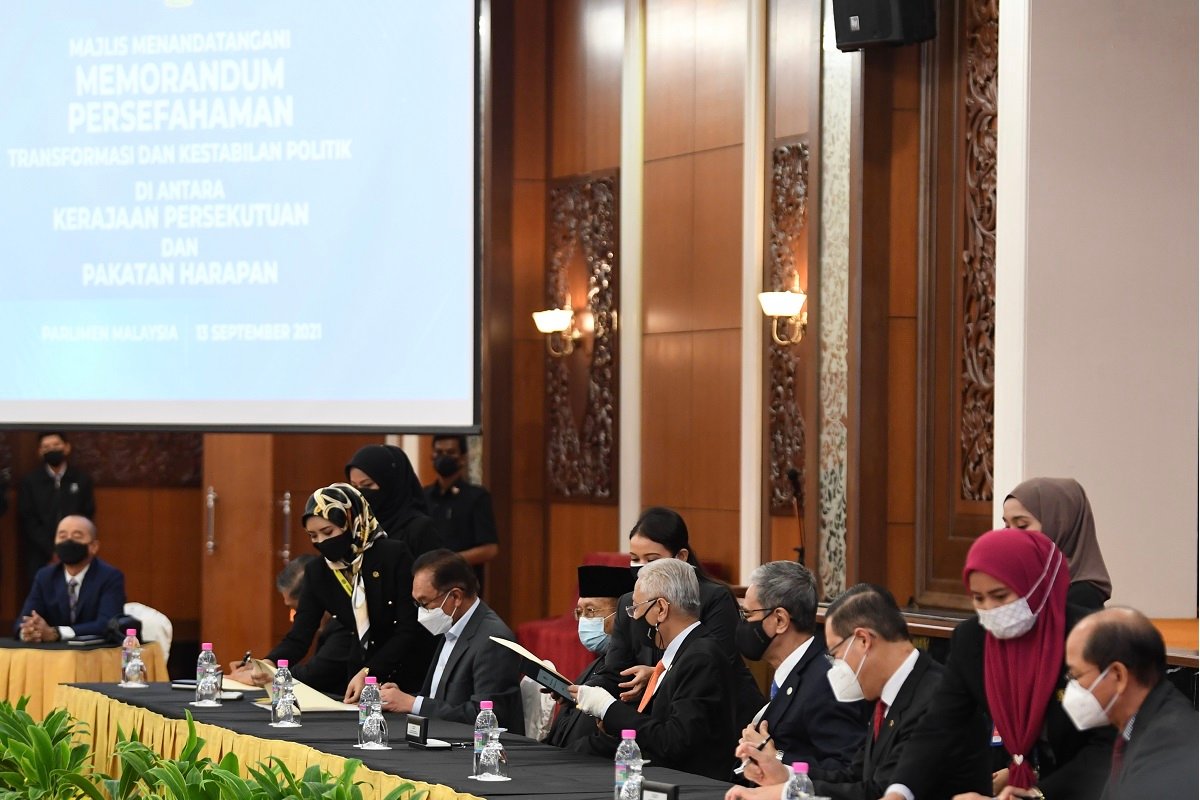 KUALA LUMPUR (Sept 13): The federal coalition and the opposition Pakatan Harapan (PH) coalition have inked a bi-partisan memorandum of understanding (MoU) on 'political transformation and stability', said prime minister Datuk Seri Ismail Sabri Yaakob.
While details were scarce, Ismail Sabri in a statement today said the historical collaboration introduced by the government would ensure outstanding governance in battling Covid-19 and economic recovery.
The aim is also to develop a conducive investment climate to drive strong economic growth, the prime minister said.
The MoU underlines six key areas, namely:
Strengthening the Covid-19 recovery plan
Administrative transformation
Renewal of Parliament
Independence of the judiciary
Malaysia Agreement 1963 (MA63), and
Formation of a steering committee.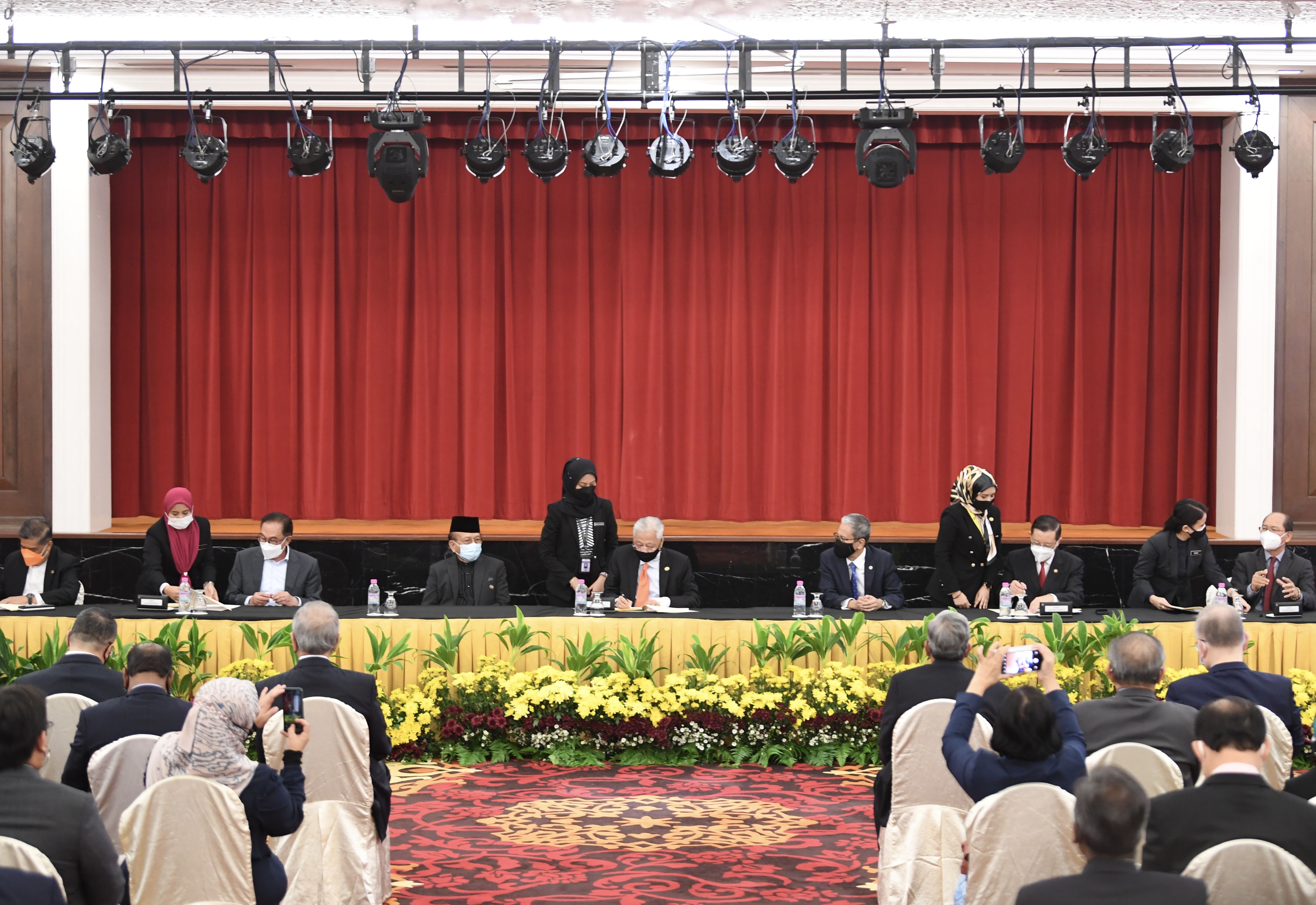 "The government is confident that the MoU will not only be able to push aside all political differences, but also ensure the nation's recovery progresses holistically and in an inclusive manner," Ismail Sabri said.
Earlier today during the royal address for the latest Parliamentary session, the Yang di-Pertuan Agong decreed for politicians to set aside their quarrels, and to practise consensus democracy which could soon shape a new political landscape and bring forth transformations in the nation's administration system.
The MoU raises hope for a political cease-fire between federal and opposition political coalitions for Malaysia, which had seen three prime ministers in the span of three years due to political instability triggered by party-hopping and withdrawal of support by political parties to the prime minister.
The nation is still struggling to deal with elevated Covid-19 cases in the country, with a narrowing window to spend more to address the impact of the pandemic and its containment efforts, towards the economy and the livelihood of Malaysians.
In August, a similar proposal for government-opposition collaboration was brought forth by the eighth prime minister Tan Sri Muhyiddin Yassin, who was seeking to secure majority support in the Dewan Rakyat after the withdrawal of support by Umno but was rejected by the opposition. Muhyiddin resigned days later.
That attempted deal by Muhyiddin had spelt out clear propositions, including to implement a lower voting age of 18 years from 21 currently, as well as a push for laws against party-hopping, and to affirm a two-term limit for the prime minister's position.
It is understood that parties involved in the latest MoU are looking at other related terms and conditions, including equal allocation and allowances between government and opposition MPs.
Political watchdogs such as The Coalition for Clean and Fair Elections (Bersih 2.0) had also called for the new government to pursue political stability by offering a similar proposal on multi-partisan governance and institutional reforms.
Get the latest news @ www.EdgeProp.my
Subscribe to our Telegram channel for the latest stories and updates