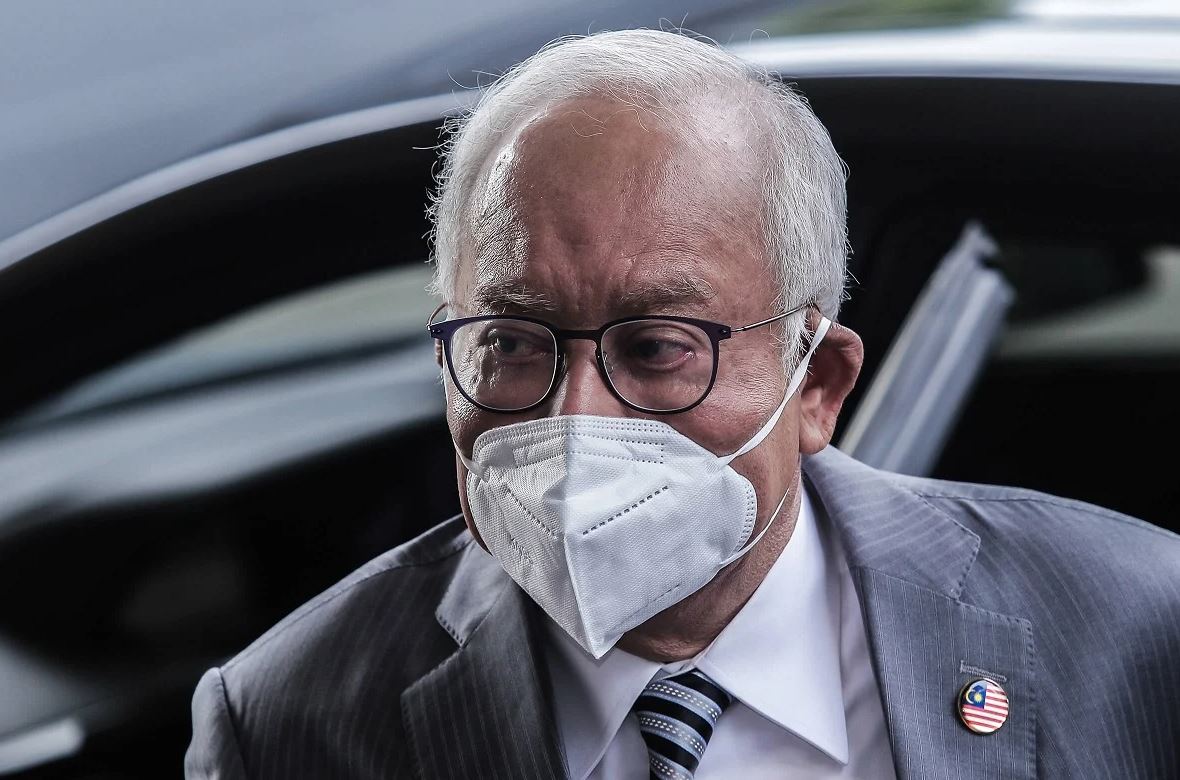 KUALA LUMPUR (Oct 4): The High Court has directed Datuk Seri Najib Razak to file and serve his defence statement by Oct 20 in the US$1.15 billion suit brought against the former premier and six others by SRC International Sdn Bhd.
The directive was issued by Justice Datuk Ahmad Fairuz Zainol Abidin during case management on Monday.
SRC had filed its statement of claim on July 30, after having filed its writ of summons on May 7 as part of a plethora of legal actions on that day.
The judge also directed SRC, which was represented by lawyer Lisa Yong, to file its reply to the defence statement by the six others by Nov 1. He also fixed Nov 2 for further case management.
Najib was represented on Monday by lawyer Wan Aizuddin Wan Mohammed, while Lim Sze Han appeared for the second defendant, Datuk Suboh Md Yassin, who was formerly SRC director and had filed his defence.
Datuk Loh Siew Cheang appeared for another defendant Datuk Mohammed Azhar Osman Khairuddin, another former director of SRC.
SRC had previously dropped its former chairman Tan Sri Ismee Ismail and former director Datuk Shahrol Azral Ibrahim Halmi from the list of defendants in the suit.
Suboh and Ismee had testified in the SRC criminal trial involving Najib, while Shahrol had also testified against the former premier in the ongoing 1MDB trial.
Najib had been found guilty by the High Court on July 28 last year on seven counts of abuse of power in relation to the Retirement Fund Inc (KWAP) RM4 billion loan in 2011 and 2012, and criminal breach of trust and money laundering of RM42 million of SRC funds.
The 68-year-old Umno lawmaker was sentenced to 12 years' jail and fined RM210 million, and his appeal against the conviction and sentence is awaiting decision at the Court of Appeal.
Suboh and Azhar file defence
Suboh and Azhar have filed their statements of defence in the civil suit by SRC.
In respect of the suit against Najib, Suboh, Azhar, former SRC director Datuk Che Abdullah @ Rashidi Che Omar and fugitive Nik Faisal Arif Kamil, SRC is accusing them of breach of duties, breach of trust, receipt of wrongful property, dishonest assistance, conspiracy and wrongful conversion of SRC property.
According to the statement of claim, the defendants were also allegedly involved in abuse of power or authority, misappropriation of SRC funds and acting with the knowledge or probability of harming the company.
SEC claimed that Najib as the advisor emeritus and leader of the government supported the company and gave the go-ahead for it to get the RM4 billion KWAP loans in 2011 and 2012, leading to the bulk of the funds being transferred overseas and not recovered.
It claimed that Najib changed the investment structure of which the loans were supposed to be utilised — from the facility agreement — going against Bank Negara Malaysia requirements.
The firm further showed the money trail in the utilisation of the fund, including a sum of US$120 million that had allegedly gone into the former premier's account or placed under his control and a sum of US$82,000 that was allegedly transferred to his proxy Nik Faisal.
The company further claimed that Suboh, Nik Faisal, Azhar and Rashidi ought to have known that the proposed investment funds were for the specific purpose of investment activities but were instead utilised for something else, where they authorised the utilisation of the funds resulting in the fraudulent or wrongful transfers.
However, Suboh's defence, which was sighted by theedgemarkets.com, states that he cannot be held liable for any breaches as accused by SRC.
He claimed that the corporate structure and practice of SRC was peculiarly fashioned to vest all decision-making powers to Najib.
He also contended that his role and function as a director was "reduced to nothing" as they were bound by Najib's instructions.
Suboh's defence also stated that he does not owe any duty to SRC as he possessed "no discretionary and decision-making powers" nor were his views and involvement ever given any credence in any programmes carried out by SRC.
SRC is seeking a declaration from the High Court that Najib and the others are liable to account for the losses due to their fraudulent breach of duties and trust.
The company also seeks an order that they pay the US$1.18 billion in losses suffered by the company and damages for breach of duties and trust.
Get the latest news @ www.EdgeProp.my
Subscribe to our Telegram channel for the latest stories and updates