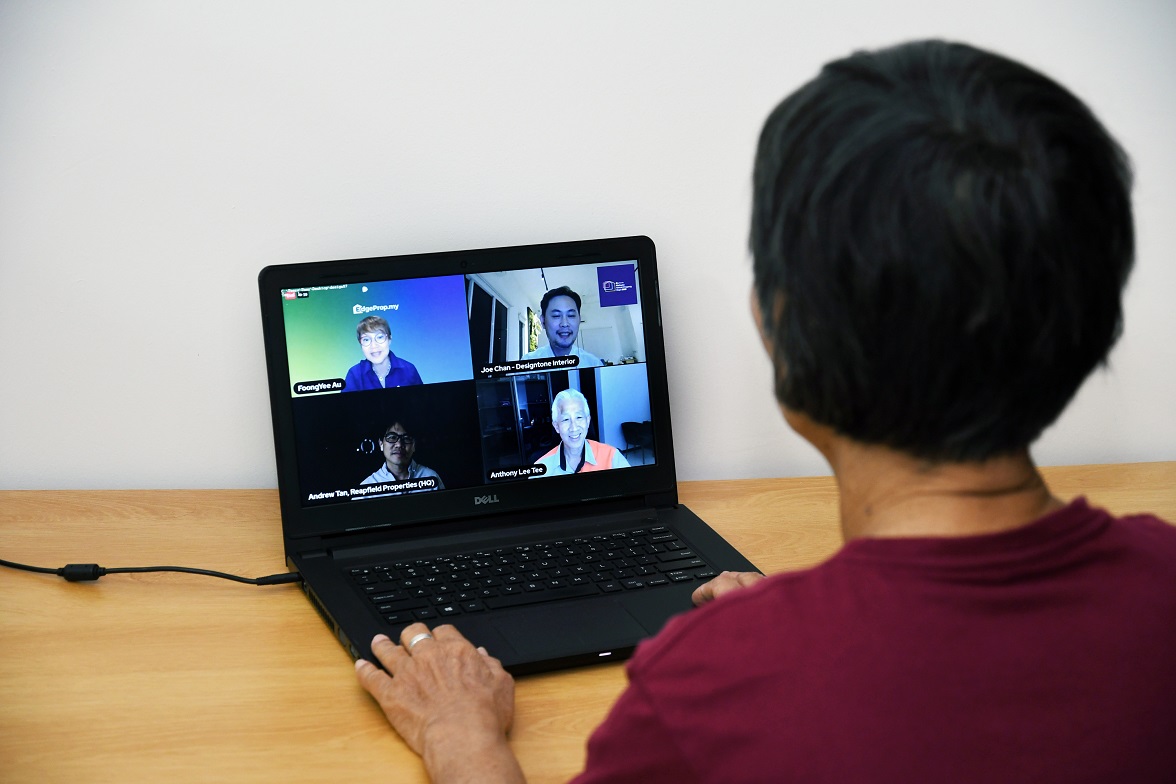 PETALING JAYA (Oct 12): In general, homes in Malaysia require some form of renovation for them to be habitable. Typically, they only come equipped with basic fittings or perhaps the furnishing and design do not sit well with some. However, without proper consideration, some renovations can take a life of their own and may end up breaking the bank.
That is the advice provided by the three panellists of today's final episode of the EdgeProp Malaysia's FB LIVE Webinar Series entitled "Costly interior designs mistakes you must avoid".
Design Tone Interior Practice managing director Joe Chan Wan Hoe cautioned against following trends when it comes to interior design for a homeowner's own-stay. "It is the biggest mistake, one that you have to live with for years. Trends come and go. Follow your heart and your preference," said Chan.
The exception to this rule involves retail and commercial sectors, where they tend to undergo refurbishment or are "refreshed" every few years, noted Chan.
Meanwhile, he provided a tip for those who are still undecided to choose light grey as it blends well with everything – a very safe colour option, with off-white or cream colours for the walls.
Furthermore, he reminded new buyers, especially, to not get overly excited and maintain a level head when it comes to renovations. "Don't get too excited and start to buy furniture which may not fit into a space. Instead, invest in a good contractor and interior designer," he advised.
As for Architect Centre's accredited building inspector and trainer Anthony Lee Tee, safety is paramount. "Some people value beauty over safety – out of sight, out of mind. Or perhaps they hack something that they should not, and this will lead to structural issues," noted Lee, adding that some materials used could contain toxic materials or volatile organic compounds (VOCs) that are harmful to health.
"Engage the right people – good architects and engineers. Conduct a background check on contractors as well. Do not overspend as you can improve [the home] as you go. Be disciplined and certain while working within your budget," said Lee.
Echoing similar sentiments, Reapfield Properties HQ real estate negotiator Andrew Tan advised homeowners to conduct proper research. "Ask the agents to take a look at the houses [before renovating]. Learn what not to do. Speak to designers and get their opinions. For rental units, go neutral to be safe. All these can avert unnecessary expenses. Keep it simple, essentially," said Tan.
EdgeProp Malaysia's FB Live webinar series is held in conjunction with EdgeProp Malaysia Virtual Property Expo 2021, which runs from Sept 17 to Oct 15, 2021. (Click here to VPEX 2021).
Get the latest news @ www.EdgeProp.my
Subscribe to our Telegram channel for the latest stories and updates