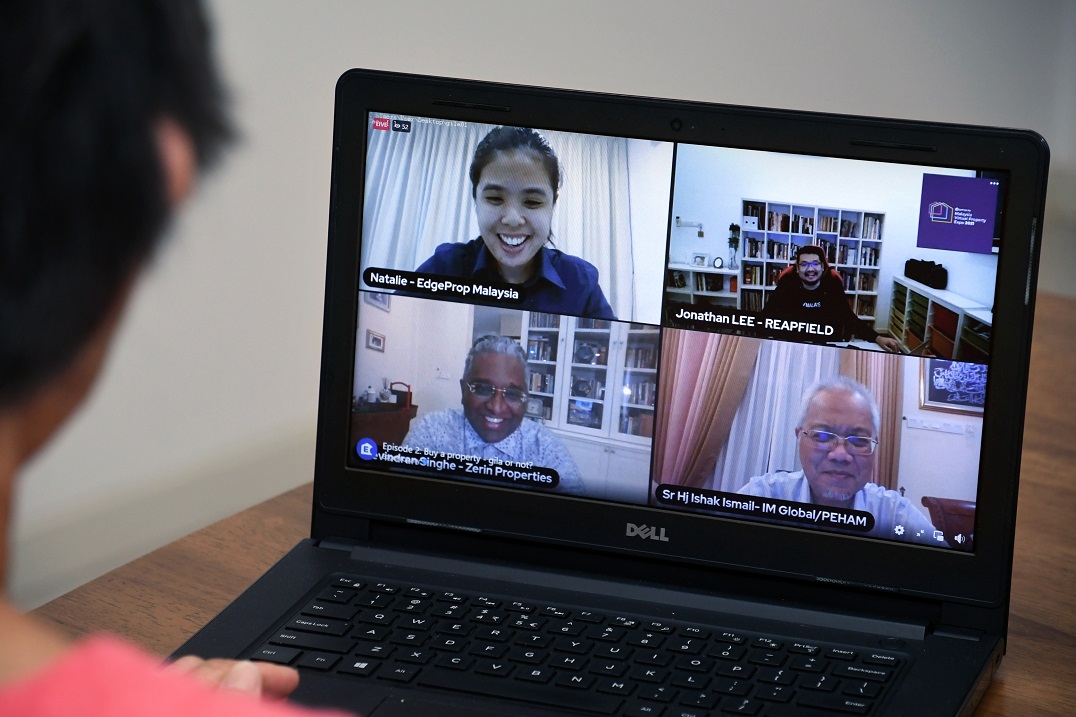 PETALING JAYA (Sept 28): Knowledge is power. Equipped with enough knowledge on the market, buying a property at this moment is not a fool's errand – it helps to make informed decisions before you sign on the dotted line.
Such were the resounding advice provided by the three panelists on today's second episode of the EdgeProp Malaysia's FB LIVE Webinar Series titled "Buying a property – gila or not?"
Reapfield Properties CEO Jonathan Lee shared that it is important for homebuyers to understand the market trends of a particular location. "A good buy for this location may not be the same for another. It differs from location to location. For instance, a RM5,000 [price] adjustment could be a good buy in areas of high demand," said Lee.
"Request data or information from estate agents or conduct your own research of the market for the past 12 months. Be clear on what you want… speak with the professionals, make peace with your decision and be ready to commit. Do it with data and logic," stressed Lee.
He also advised homebuyers to establish a trusting relationship with the professionals such as lawyers and real estate agents to make informed decisions. "Go to them for the fiduciary services. Do not do this alone. With their experience and foresight, they are a critical part in your journey [of buying a property]," he said.
On the other hand, Lee mentioned that the notion of catching the market when it has bottomed out is a myth. "You can only find [the bottom] when the market has trend upwards. Hence, make a call and you will be in a better position in perhaps five to 10 years, when the market will eventually find its footing," he said.
Meanwhile, Malaysian Muslim Real Estate Consultants Association (PEHAM) president Ishak Ismail added that young graduates especially, should brush up on their knowledge of the property market.
"To buy a property, you need to have information – to know about the laws and how to obtain the right deals. And there are many registered agents around who would be willing to help. Engage and learn from them," said Ishak, adding that one must also understand his or her present financial situation before making decisions.
Nevertheless, Ishak noted that this is the ideal time to purchase property – be it in the primary or secondary market – due to incentives such as the Home Ownership Campaign (HOC) and low interest rates for example.
He also encouraged homebuyers to consider and learn about the auction market for there could be good deals as well.
Echoing similar sentiments, Zerin Properties CEO Previndran Singhe said with the low cost of entry, this is a great time to consider buying a property.
Previndran added that if it is for investment purposes, look at the demand and supply. If it is for own stay, consider your lifestyle needs and wants, he said.
"Don't be shy to ask questions. Leverage on services provided by the professionals. With the low interest rates and other incentives, the timing is perfect, make that call. If you have the money, I'd say, go for it," said Previndran.
Get the latest news @ www.EdgeProp.my
Subscribe to our Telegram channel for the latest stories and updates