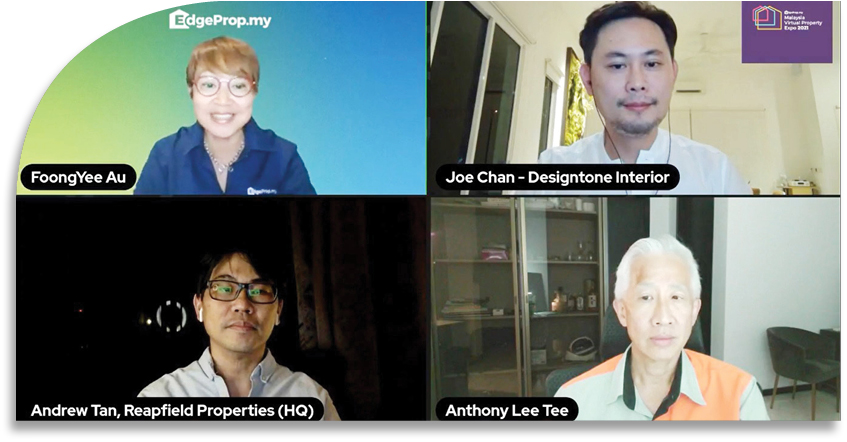 Renovation works can be a daunting journey, especially for first-time homebuyers, as the outcome may impact not only your finances but the value of your property. So what are the safer routes to take and the danger zones to steer clear from?
Here is an excerpt (edited for clarity) of the perspectives of Design Tone Interior Practice managing director Joe Chan Wan Hoe, managing director of Architect Centre and accredited building inspector and trainer Anthony Lee Tee and Reapfield Properties HQ real estate negotiator Andrew Tan, as shared in the fourth and final episode of the EdgeProp Malaysia Virtual Property Expo 2021 webinar series.
EdgeProp: Malaysians tend to renovate their new homes. What is this fixation about?
Lee: The homes that we generally buy only have the basic finishes and utilities. For example, the kitchen might only come with a sink and a tap. Therefore, these homes are not ready for occupation. So, I think from the outset, most homeowners buying into new properties will have to do some level of renovations.
Read also
Costly interior design mistakes you must avoid!

What we've seen as well is that they don't have enough space, so some of them even have to do extensions, not just interior work.
Chan: Like what Anthony (Lee) has mentioned, there are a lot of things that you need to put in to make the property a liveable space. Some of the houses, when you take vacant possession, you only see piping for the air-conditioners (AC) but no AC units. It's not a liveable space yet. There are a lot of things you need to put in to make it a liveable space. That's why nowadays it's very common for people to renovate their houses straightaway after getting their keys. It's a common market trend in Malaysia.
Tan: In my experience handling mainly sub-sales in Desa ParkCity (Kuala Lumpur) and landed properties, typically the houses that are about five- to six-years-old all the way to 15-years-old would typically entail renovation works. Less than 20% of the houses that I transacted are untouched from renovation. Whether for own stay or renting, some level of renovation would typically be needed.
EdgeProp: Do you think people renovate with an objective in mind or are they just trying to keep up with the Joneses?
Chan: There are many reasons they want to renovate their homes. Of course, we have noticed from our clients that it has become a trend where they see their friends do renovations, and then the clients also want to jump on the bandwagon.
Previously, I think, in the olden days, they would just move in their furniture with no customisation. Now, everything has to be curated. Even so, ideas can be obtained easily through social media and the internet while showcasing your house has become a trendy thing as well.
Overspending on renovation works
Edgeprop: Are there cases where people overspend on renovations?
Chan: The cost of renovation, depending on how extensive the work is, can easily be between RM20,000 to RM300,000 just for a 1,000 sq ft condo unit. It's very common for people to spend a baseline of 25% to 30% of the property purchase price on renovations. Sometimes, you would be surprised, there are people who buy RM500,000 to RM600,000 properties and they willingly spend RM100,000 just for renovation works to create a heavenly home. In my opinion, it is not commensurate with the property that you buy.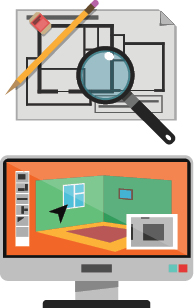 Tan: Most of the properties in Desa ParkCity are strata developments, so the owners could only focus on interior works such as replacing floorings with solid wood and fitting out the kitchen.
In some cases, there are owners who have overdone the renovation works, which makes it hard for me to resell the property for them in three to five years down the line because of the high renovation cost. [For instance], I have a client who spent RM1 million on a solid marble floor for a RM3 million house. Six months later, they told me that the house was not right for them and they wanted to sell the house. However, the renovation cost was added to the property asking price, thus making it hard to sell. They are stuck because the property is two to three cycles ahead of its pricing. So, these are the kinds of risks you face when you spend too much on renovations.
Aesthetics over safety?
EdgeProp: What are the renovation or interior design practices that cause you concern?
Lee: A lot of times when buyers buy properties already equipped with fairly good quality finishes, they rip off these finishes and cover them up with other things, which I find very puzzling.
Another thing I am concerned about is when they make certain renovations, they may not understand that some of the building services like wiring, gas connections and certain building structures are there to protect them. Yet, they hack down these things. And when they do the wiring on the interior work, the wiring is done by substandard wiring people because the carpenter may come in to do his work and he will also be doing the wiring, just because anyone is an electrician when he or she has a test pen. So, I think that we have a lot of safety issues here.
Your home is where you sleep and do your daily activities. So, it is extremely important that you engage and consult the right professionals or engineers and architects. Don't just listen to everything your contractor tells you to do. Do background checks on your contractors as well.
Chan: We have also seen some ridiculous trends where they (property owners) would take out the necessary fixtures and fittings and hide them because they deem them "ugly". So, it comes down to whether you have appointed a reliable contractor because it is very important.
EdgeProp: How important is this safety issue with your client, Andrew (Tan)? Do they ask questions pertaining to safety issues?
Tan: Generally, the buyers are quite sophisticated especially among expats where their standards are a bit higher.
Therefore, we usually would hire a building inspector to survey things that are latent like seepage, structural and hairline cracks, and also the general condition of the house. And when my clients do some renovations to their properties, I would advise them to get a certification from engineers and architects that indicate how the renovation has been done because having the certification will assure them their safety and also answer questions from future buyers or tenants.
Unfortunately, for most of my local clients, feng shui requirements seem to be more important than the actual house.
EdgeProp: There are a lot of renovation and interior materials that are hazardous. Your comments?
Lee: Materials that are often used in interior works are plywood. This plywood is mostly used as panels and they are glued together using solvent glue. Yet, many are not aware that plywood contains a lot of formaldehyde as it is to prevent growth of bacteria, fungus and mould. Therefore, plywood itself is a huge problem because it affects indoor air quality. The glue itself has a lot of volatile organic compounds (VOC). A lot of fabric is used in renovation too, and we have found that fabric which is fire-retardant is also toxic.
Another unseen danger is in liquid nanocoating, which can be found on floor tiles to prevent stains. From our inspection, this liquid nanocoating can absorb into your skin as you walk on it and it is unknown what the long-term effects of nanocoating are.
With most of the interior work taking place on the walls, ceilings and floors, when getting paint, it is most important that the paint you choose needs to be one that has low or zero VOC. These are some areas that we should take care of.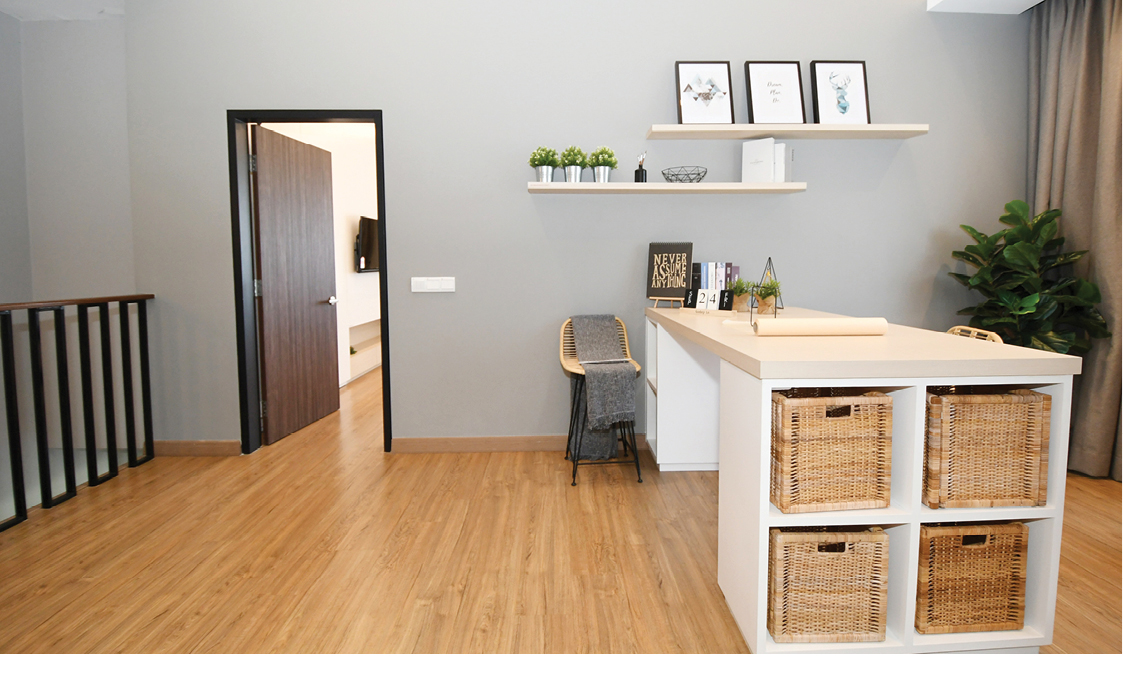 EdgeProp: Besides VOC, what are other hidden dangers that one doesn't always see when walking into a place that has been done up?
Lee: For a large segment of the market in the landed properties, which are able to renovate the back of the house, you will find many of these owners will get contractors first before getting consultants such as architects or engineers.
From statistics that I have seen, in Subang Jaya alone, there are 30,000 illegal renovations in landed properties that have been renovated with no plans. The unseen danger here is the structure where many of them don't even have a proper structure engineer to do the extension.
Trend and taste
EdgeProp: With taste being individualistic, how do you advise your client on the design of his or her property?
Chan: If you are renting it out, we would always advise clients to be on the safe side, in a sense that you don't follow the trend, as long as it is pleasing to the general public. Muji-style and wood colour palette would be the safest style. You may not necessarily like it but you don't hate it.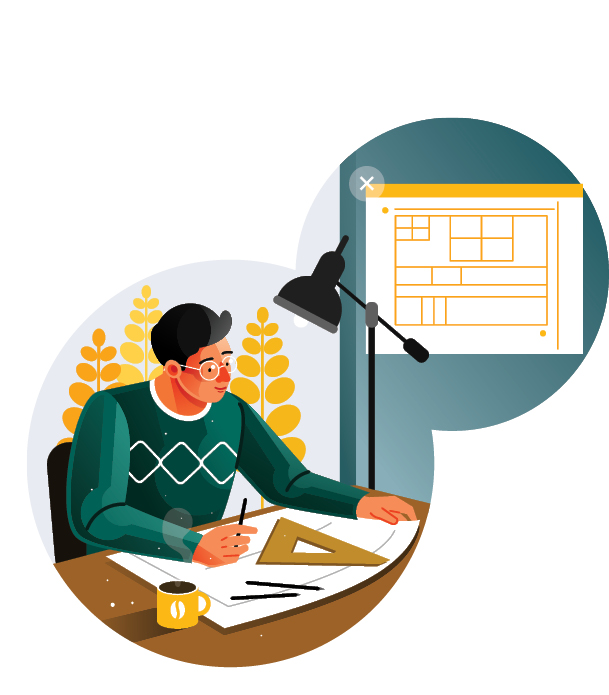 If you don't know what colour to choose, choose the safest choice which is light grey as it matches with anything. While for walls, choose something off white, cream or lily – neutral colours.
For own-stay, following the trend would be the biggest mistake as the trend comes and goes. Rather, do what you like. I had a client who renovated his property with Scandinavian style because it was the trend. In the end, he didn't like the light wood and spent more money to repaint the furniture to dark wood. My advice for own-stay – don't follow the trend, follow your heart.
I think it should reflect your own personality. It doesn't have to complement everything in the house. It's ok if your sofa doesn't match your table. It's more important that the design is a reflection of your personality. That's why it's a home, not a house.
Tan: Ask the agents to take a look at the houses. Learn what not to do. Speak to designers and get their opinions. For rental units, go neutral to be safe. All these can avert unnecessary expenses. Keep it simple, essentially.
EdgeProp: What is the latest trend now?
Chan: Firstly, retail and residentials in my opinion are adopting a homogeneous, seamless or rather a bit of a minimalist approach. For instance, where the floors blend to the walls and then the ceilings.
Secondly, I would say there is also some sort of sustainability influence in terms of raw materials incorporated into the design of houses.
So yes, there are two extremes -- the homogenous and the tropical or sustainability influenced approach.
But as I said, don't follow the trend. Follow your liking. An example was a project I did as requested by a client when concrete flooring was trendy back then. In the end, he hated it so much as it reminded him of his 'kampung' days -- it felt cheap.
Meanwhile, for retail, this rule is an exception. It's best to follow trends as the sector usually undergoes a 'refreshment' every two to three years.
EdgeProp: Based on your experience, how costly can fickle-mindedness be?
Chan: Normally, fickle-minded clients cost us a lot of time as we have to keep producing design proposals according to their fancies. So, from our side, it's mostly time-consuming. But on the contractor's side, it would cost them financially because if the materials have been put there and then removed, there would be extra costs.
Tan: I have a pay-it-forward programme where I would usually ask permission from one of my top clients who have renovated their homes beautifully if we could visit and get some ideas on what my current clients could do to their homes, just to get a feel of the place. With that, I think it helps them to visualise the space as well. So, mistakes won't happen that often because my clients already know what they want before the renovation starts.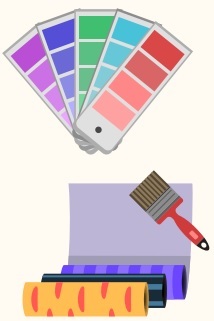 Keeping track of budget
EdgeProp: Once the renovation starts, one thing might lead to another. How do you manage the budget without letting clients go overboard with the renovation?
Chan: For new buyers, invest in a good contractor, a good interior designer and don't get too excited.
We will come up with a budget for most projects or we work out roughly the expenses needed to do the project. Whatever additional or new item that is not within the budget, we will continue to update the client so that they are aware. We have come across a situation before where we get the blame from the client for not highlighting it to them.
Lee: Don't overspend on renovating your property. You can always do it again and improve as you go. Be very disciplined and be certain of the budget.
This story first appeared in the EdgeProp.my E-weekly on Oct 15, 2021. You can access back issues here.
Get the latest news @ www.EdgeProp.my
Subscribe to our Telegram channel for the latest stories and updates