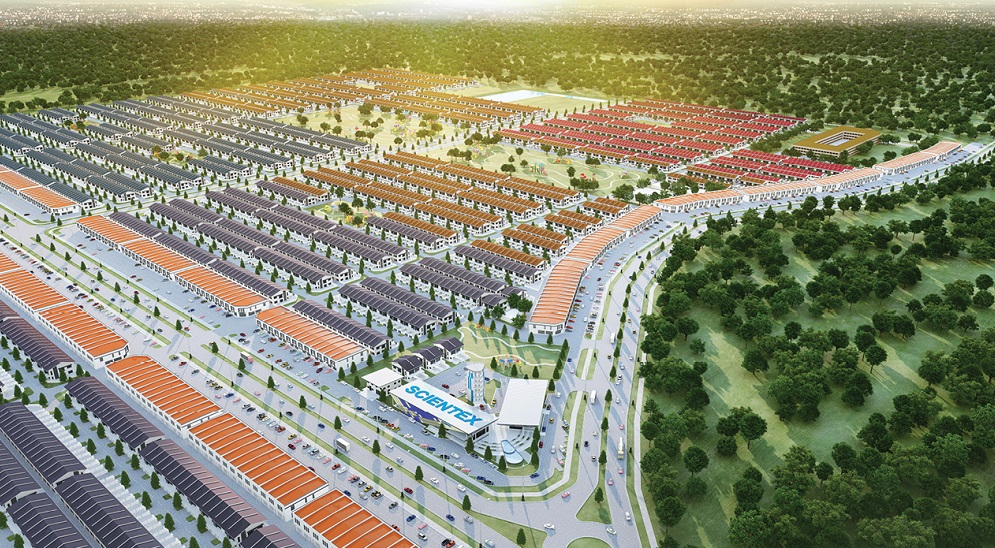 The numbers speak for themselves – a year-on-year 20.4% increase in revenue to RM1.16 billion, as well as a 16.2% increase in profit before tax to RM347 million in its financial year 2021 (FY2021) ended July 31, 2021. A couple of things make this an outstanding record – Scientex Bhd's property division chalked up these figures against a tumultuous market climate hampered by the Covid-19 pandemic, and it is better known as a plastic manufacturing company rather than a property developer.
Read also
Scientex's unwavering mission to provide homes for the masses is still on the right track
Under the low profile though, Scientex has actually started as a local developer in Johor for more than 10 years. It has then expanded its property footprint to other states in Malaysia since 2016. Today, Scientex has its stamp in the Klang Valley, Melaka, Perak, Penang and Kedah.
Focusing largely on affordable landed homes, the division has successfully completed 3,900 houses, a hundred units away from its full year target of 4,000 units.
"In Scientex, our definition of 'completion' is with CCC (Certificate of Completion and Compliance). So, we have built all 4,000 houses actually, but the last 100 units are pending CCC as there are some issues with the utility approval during the Covid-19 time – the authority inspection has been interrupted," Scientex property division chief operating officer Datuk Alex Khaw Giet Thye explains to EdgeProp.my.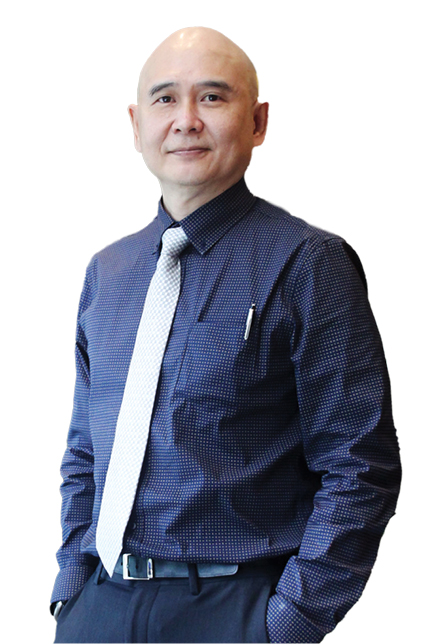 "But yes, looking at our financial performance, I would say Scientex (the property division) has not been affected by Covid-19. In fact, we are still growing and progressing quite well," Khaw says with a smile.
Quick counter-steps
Back on March 18, 2020, when Malaysia entered into the first Movement Control Order (MCO) and all the non-essential businesses were halted for almost three months, Scientex's property division was no exception. However, thanks to the group's manufacturing division, which contributes 70% of the group's revenue, the property division quickly sorted out their counter steps, leading to a smooth operation thereafter.
"Our (manufacturing) plant has a lot of foreign workers. We cannot afford to stop work for too long, hence the team reacted very quickly on everything – find out how to apply for operation approval letter, understand the standard operating procedures (SOPs) and how to get all the workers vaccinated. That provided a very good guidance for the property development team and helped save a lot of time and hassles," Khaw recalls.
In fact, Scientex's construction sites were among the few in town that did not face any serious virus outbreak and stop-work order throughout all the MCOs in the past 18 months.
"Our construction sites were often visited by the government officials for researching and studying purposes during the MCOs. At first, we were quite concerned – why always us? Later, we were told that according to CIDB (Construction Industry Development Board), we were the only site that was still allowed and fit to continue work (during MCO) as the nearby sites were all stopped for different reasons," Khaw shares.
It did not mean that there was no Covid-19 infection in Scientex's construction sites, but the team has been handling it cautiously and professionally to minimise the damage. For instance, the team acts immediately when a worker is tested positive for Covid-19 by relocating the patient and the close contacts to the designated onsite centralised labour quarters (CLQ) for quarantine while the site and the rest of the quarters will be disinfected thoroughly as per the government SOPs before work resumes.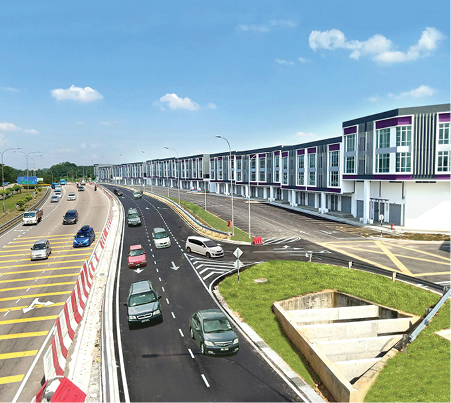 "I think we did quite well so far (in managing the construction sites and the safety of workers). We have not had a cluster or an outbreak in any of our construction sites. This is why our all of our projects' progress has not been affected by the pandemic, although we did experience some minor delay due to the shortage of building materials recently," Khaw says.
Hampering factors
While Khaw is not too worried about the rising building material costs, which he deems only temporary, his concerns are more on the supply of building materials and labour force.
"Not all building material prices are rising. Cement price, for example, is maintaining and sometimes even going cheaper. The price of steel bar is rocketing, which accounts for less than 5% of our building cost. Therefore, I'm not overly concerned on the price movement.
"What worries me is the supply. We do not have a project delayed due to stop-work orders during MCOs or lack of labour force like what others are facing, but we do have some delays due to insufficient building material supply," he notes.
"My major concern now is the labour force. Though we have our construction team and foreign labour, with the international border opening up, my workers may want to go back to their home country after being stuck here for almost two years. Anyway, I believe as the government is allowing them to go back, it should allow them to come in too, so we should be able to manage that with the help of Industrialised Building System (IBS), which we have adopted for many years," Khaw points out.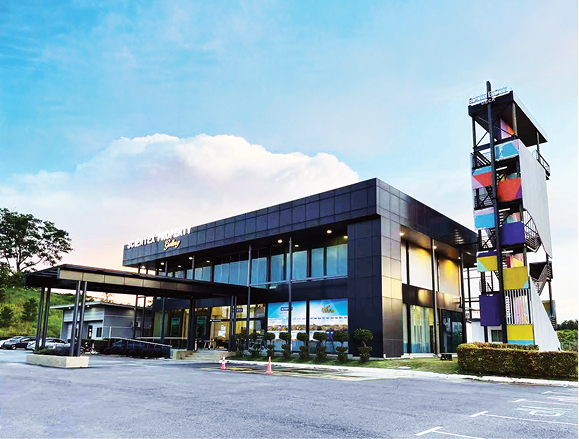 Commenting on its sales and marketing performance, Khaw says Scientex properties have been well received due to the attractive pricing, quality and good locations, which is reflected in its encouraging financial results in the past few years.
"Our projects are not for speculation. Our target buyer is the homebuyer. We never want to build a ghost town named after Scientex. However, we are having problems in selling the affordable home scheme project.
"When a project is built under the state government affordable home scheme, it means that it is only for certain groups of people to apply and the selling is fixed. However, there is a mismatch of the qualification between the government and banks. While the government only opens them up for people with household incomes of RM5,000, the banks reject the loan applications as the disposable incomes are not enough for the house instalments.
"The mismatch of qualification is real and it comes back to haunt the developer. We can't move because it is a fixed price and designed for the group of buyers only. When the property cannot sell, it hurts the reputation of the developer and the holding cost is on us," Khaw shares.
When asked for a suggestion on the issue, Khaw laments that it is a long-standing issue and every state has it own set of affordable housing scheme policy and there is no one-size-fits-all.
"As a builder with 20 years' experience in the country, we have different issues in different states. When problems arise, we tackle them one by one. This is why we set up our SBU (small business unit) in every state with an experienced local team to solve problems and ensure projects go smoothly," he concludes.
Formula to keep prices affordable
Having a construction arm makes Scientex more resourceful than the others during the pandemic as it does not need to worry about shortage of work force.
"We have our own construction arm, which only undertakes Scientex's work orders. We do not take outside jobs as we want to keep the purpose of this team clear – to support the in-house projects to achieve better quality and cost efficiency. Therefore, we are able to continue providing properties at affordable pricing.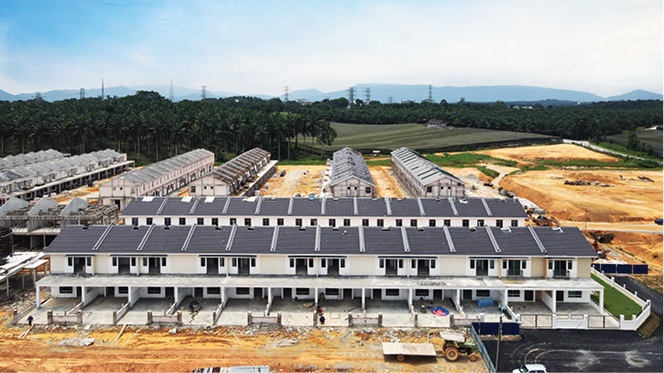 "If the construction arm took an outside job and faced some cashflow problem for whatever reason, it would not only jeopardise the construction arm itself, but also the property division team," he explains.
Besides having its own construction arm, Scientex also adopts the IBS, acquire big plots of land for better price deals, as well as keep the product design simple and practical to lower the overall building cost in order to provide products that the masses can afford.
"Scientex has always wanted to be the builder that provides shelters the mass market can afford. We do not design our projects this way because of the [Covid-19] crisis. We design our projects to respond to the demands of the B40 group. No matter what time, not just the pandemic, a house is essential. We hope to help more Malaysians own a house," Khaw envisions.
In 2018, Scientex announced it would build 50,000 houses at affordable prices throughout Malaysia by 2028 to help more Malaysians become house owners. The target remains unchanged today even under the current challenging market circumstances.
As at Oct 25, 2021, the group has successfully completed 25,300 affordable landed houses, all priced RM500,000 and below.
"We have about another 24,000 to go. If we average it out, in seven years (until 2028), we need to deliver about 3,000 houses every year, which we are quite comfortable with, as currently, we are delivering 4,000 to 5,000 houses every year," Khaw notes.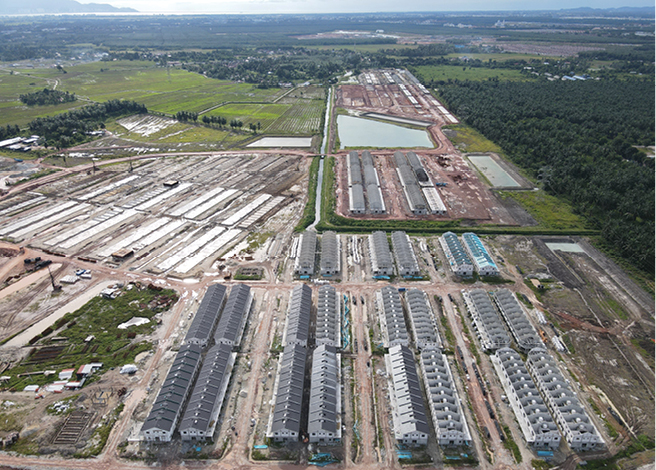 Across the border
"We have about 7,450 acres of landbank throughout Malaysia, and about 2,300 acres have been developed. This (financial) year, we are going to develop another 500 acres to 600 acres of land. We are very comfortable with our current landbank position and gearing ratio, which is 0.3% now.
"Having said that, we will not say no to any good landbank, especially if it can be turned to a good affordable housing project. In fact, in the past 18 months, we have acquired 3,700 acres of land in the central region, northern part of Malaysia, Melaka and Johor Bahru," Khaw shares.
He adds that the No 1 box to tick when buying a parcel is whether it can be a potential affordable housing development.
"Our people are well trained. The first thing we see when we receive a landbank proposal is whether it's a doable affordable project location. Though 90% of our projects are in the affordable range, we do not compromise on the location. Who wants to stay in the middle of nowhere just because the house is cheap?
"Yes, it is a challenge to build affordable landed properties in a good location, but to me, the satisfaction comes from turning a piece of bare land into a development that many middle-income groups could afford and make it their home sweet home," Khaw shares.
In FY2022, Scientex is ready to launch more projects in the central region, Sungai Petani in Kedah, Seremban in Negeri Sembilan, Jasin in Melaka and Johor.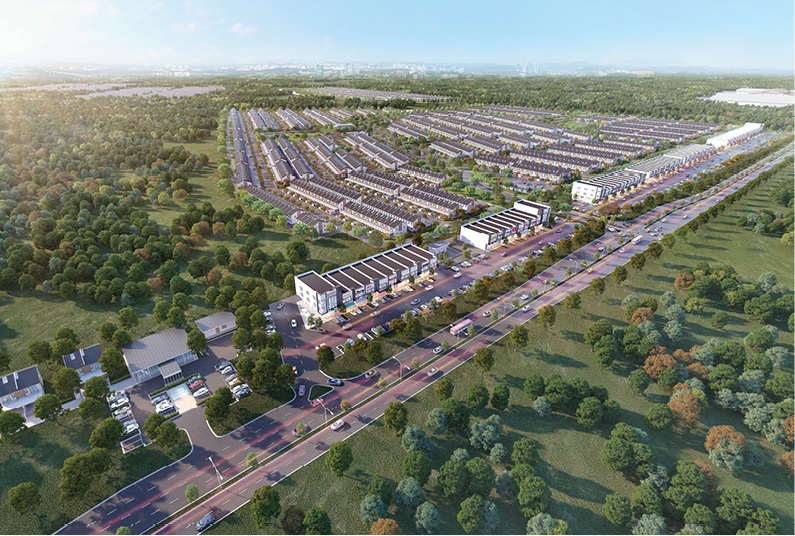 "We are looking to launch RM2 billion in GDV (gross development value) in FY2022 and have set a target to achieve RM1.5 billion sales this year. We are looking to roll out some 7,000 houses, where 90% of them are priced below RM500,000," he reveals.
Moving forward, Khaw says the company will continue focus on the local property market.
"We do not have plans to go overseas because it requires a good understanding of the local markets regulations there. It will be a whole different scene and we are not ready for that yet, but over the sea to Sabah and Sarawak, that is something that we are planning for the next two to three years," he says.
Asked about high-rises, Khaw says Scientex does not discount moving into it for the future, but currently, its thrust remains in affordable landed homes.
This story first appeared in the EdgeProp.my E-weekly on Oct 29, 2021. You can access back issues here.
Get the latest news @ www.EdgeProp.my
Subscribe to our Telegram channel for the latest stories and updates