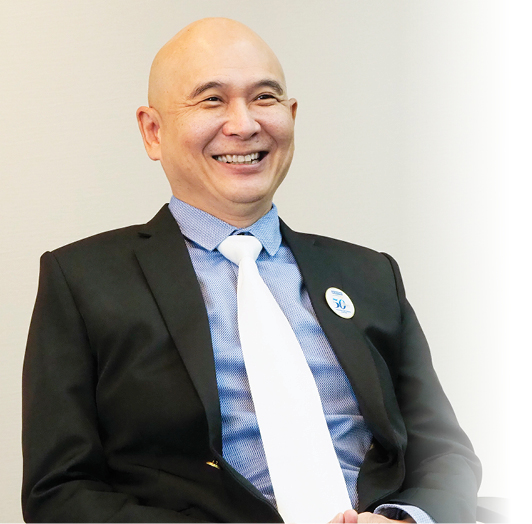 To still ring up healthy numbers against a depressing market is definitely not by chance. Doing what it does best all along – building affordable landed houses – Scientex Bhd property division chief operating officer Datuk Alex Khaw Giet Thye, in an exclusive interview (excerpt edited for clarity) with EdgeProp.my, shares how the plastic packaging manufacturer cum developer's quick response to market changes has proven that its unwavering mission to provide homes for the masses is on the right track.
Read also
Proving no-frills the way to go

EdgeProp: How has Scientex's property division performed since Covid-19 hit almost two years ago?
Khaw: Looking at our financial results of the past three years, we achieved RM890 million revenue in FY2019 (financial year ended July 31), RM967 million in FY2020 and RM1.16 billion in FY2021. They showed we are not affected at all financially.
In fact, since the Covid-19 outbreak in our country and the first lockdown in March 18, 2020, we have been affected like everyone else, but thanks to the group's diversified business model, where our (plastic packaging) manufacturing business reacted very quickly to everything – find out how to apply for operation approval letter, understand the standard operating procedures (SOPs) and how to get all the workers vaccinated, etc. That provided a very good guidance for the property development team. That helped us save a lot of time and hassles.
Now almost 100% of our workers are vaccinated, including all our foreign workers. Our construction works have been progressing quite well after the three-month lockdown last year.
As for the marketing, our team has adapted to the change fast. We have learnt about digital marketing and have kept evolving. Now we have virtual tours and digital ads through social media platforms. We try to catch up with the trend by doing many innovative campaigns and posts in Tik Tok and XiaoHongShu (a China version of Instagram). Every month we have 70 to 80 posts in social media to attract eyes and build up our brand name.
EdgeProp: What are your targets this year? Is the worst over?
Khaw: Yes, we believe the worst is over. I truly believe that as we settle into the endemic phase, which is probably by this year-end, everything will be better.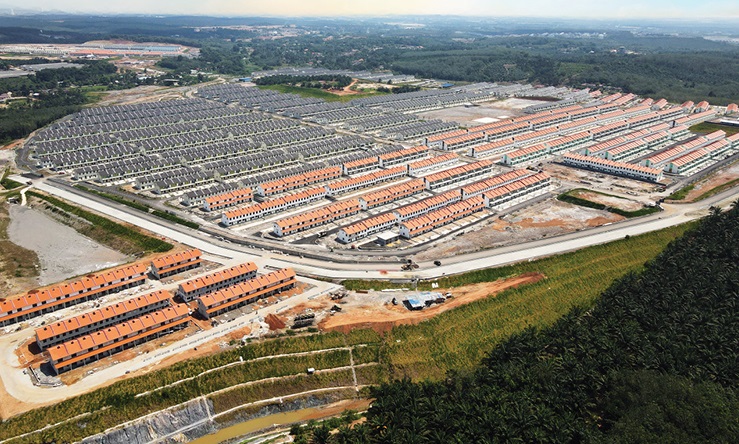 In this financial year, we are looking to launch RM2 billion GDV (gross development value) of projects and set a target of achieving RM1.5 billion sales this year. We are looking to roll out some 7,000 houses, where 90% of them are priced below RM500,000.
This year is going to be an exciting year for Scientex because we are ready to launch more projects in more places. Besides the central region of Selangor, we are rolling out our first project in Sungai Petani, Kedah. We are also launching a big project in Jasin, Melaka some time end of this year. We also have something planned for Johor, hoping by the time Singapore and Malaysia border reopens, it will boost the local property market.
We are also going to Seremban (Negeri Sembilan) this year. It is an up-and-coming location suitable for affordable landed property, which is our expertise, that attracts local buyers as well as those from the Klang Valley region. Seremban has always been an attractive market, so when the land proposal came to us recently, we decided to go ahead.
EdgeProp: Are you looking at expanding your landbank locally? Are you exploring opportunities abroad?
Khaw: In the past 18 months, we have acquired 3,700 acres of land in the central region, northern part of Malaysia, Melaka and Johor Bahru. We have about 7,450 acres of land nationwide now.
Actually, acquiring land aggressively was not something planned, but as the international border closed, we got to "shop" around for landbank though we have enough to build for the next few years. There are some land parcels which are difficult to say no to, plus our gearing ratio is only at 0.3%, so we can do the acquisition if it is good potential land.
However, we do not have plans to go overseas because it requires a good understanding of the local market and regulations there. It will be a whole different scene and we are not ready for that yet, but over the sea to Sabah and Sarawak, that is something that we are planning for the next two to three years. However, nothing is concrete yet.
EdgeProp: Any plans to spin off the property division?
Khaw: Not at the moment. We are happy with what we are now. Both (businesses) are our focus, there is no favourite son here, both are equally important.
Currently, the property division is contributing 30% of the group revenue, but this is not something planned. What we have planned is to grow the two businesses at the same time. Hopefully one day we can achieve the 50-50 ratio. But this is not cast in stone. We also do not have a timeline for that. When the time is right, we will buy land, or we will consider M&A (merger and acquisition). One thing sure is we are always on the lookout for business growth opportunities.
EdgeProp: What are your challenges, moving forward?
Khaw: We have our own construction arm, so in the past 18 months, we have not encountered worker shortage problem. We also follow all the SOPs and obtain all necessary approvals for construction sites. We do not have cluster or outbreak in any of our construction sites so far. This is why all our projects' progress has not been affected by the pandemic, although we did experience some minor delay due to the shortage of building material recently.
My major concern now is the labour force. As the international border opens up, my workers may want to go back to their home country after being stuck here for almost two years. Anyway, I believe as the government allows them to go back, it should allow them to come in too, so we should be able to manage that with the help of IBS (industrialised building system), which we have adopted for many years.
We have adopted IBS for the past 15 years. However, it is not fully IBS. We use steel moulds on site to control the quality consistency and time. It does not require a skilled worker and anyone can be trained to handle that work.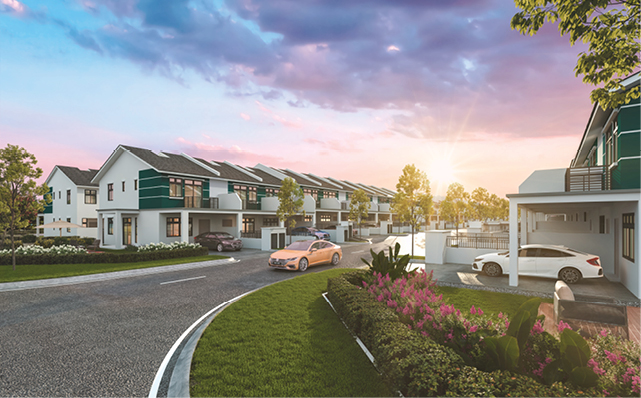 Another concern is the building material supply. I know that many have been complaining about the rising prices, but not all building material prices are rising. Cement price, for example, is maintaining and sometimes even going cheaper. The rocketing price is on steel bars, which only accounts for less than 5% of our building cost. Anyway, we believe all these ups and downs of prices are just temporary. If you recall, the oil price plunged to negative last year, but it is on the rise right now.
What worries me is actually the building material supply. We do not have a project delay due to stop-work orders in MCOs (movement control orders) or lack of labour force like what others are facing, but we do have some delays due to not having enough building material supply. Hopefully when the factories all resume to 100% production, they will be able to catch up on the market demand soon.
EdgeProp: As a developer, how does Scientex wish to be known as?
Khaw: I know many have rushed to build affordable houses because it is a trend now, but Scientex has always been building affordable homes since day one when we started from Johor. We have always been known as an affordable landed home builder and we intend to carry on this market position because we believe a roof above the head is essential no matter in good times or bad times. We didn't go into this market segment because of the current market crisis, but because we have held this core value since day one.
Our team members are all in line with the core value, so when a land proposal comes in, the first thing they look at is the entry price and location, whether it can be a doable affordable housing project or not.
In every project we have built, 80% to 90% of the land is reserved for the affordable product range, which aims for genuine homebuyers, not speculators. The remaining land will be developed into either commercial to support the community, or slightly bigger houses such as semidees or clusters that target multi-generation homebuyers.
In 2018, we set a target to build 50,000 houses at an affordable price range throughout Malaysia by 2028 to help more Malaysians become house owners. The target remains unchanged today.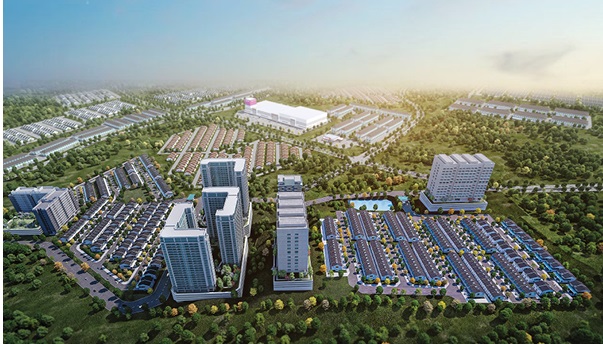 As at today (Oct 25, 2021), the group has successfully completed 25,300 affordable houses, which means we have about another 24,000 to go. If we average it out over seven years (until 2028), we need to deliver about 3,000 houses every year, which we are quite comfortable with, as currently, we are delivering 4,000 to 5,000 houses every year.
EdgeProp: How do you maintain your margin while keeping your landed properties at affordable prices? What is your secret?
Khaw: The land price is key. Therefore, when we receive a land proposal, the first thing we look at is the land price. If it is too high, no point carrying on because the price will be reflected on our final selling price.
Our secret is practical layouts. I always joke with my people that we are a manufacturer of plastic packaging, as well as property. If you pay attention, you will find our project design, layout and built-up are quite similar, so we can build quite fast as the team and workers are familiar with the design. As a result, our projects are often completed ahead of schedule. Some developers use 24 months to complete a project, we only use 15 months. Of course, we are using IBS, so it helps to reduce time and cost too. We also acquire big pieces of land for better land price deal to bring down the cost.
This story first appeared in the EdgeProp.my E-weekly on Oct 29, 2021. You can access back issues here.
Get the latest news @ www.EdgeProp.my
Subscribe to our Telegram channel for the latest stories and updates