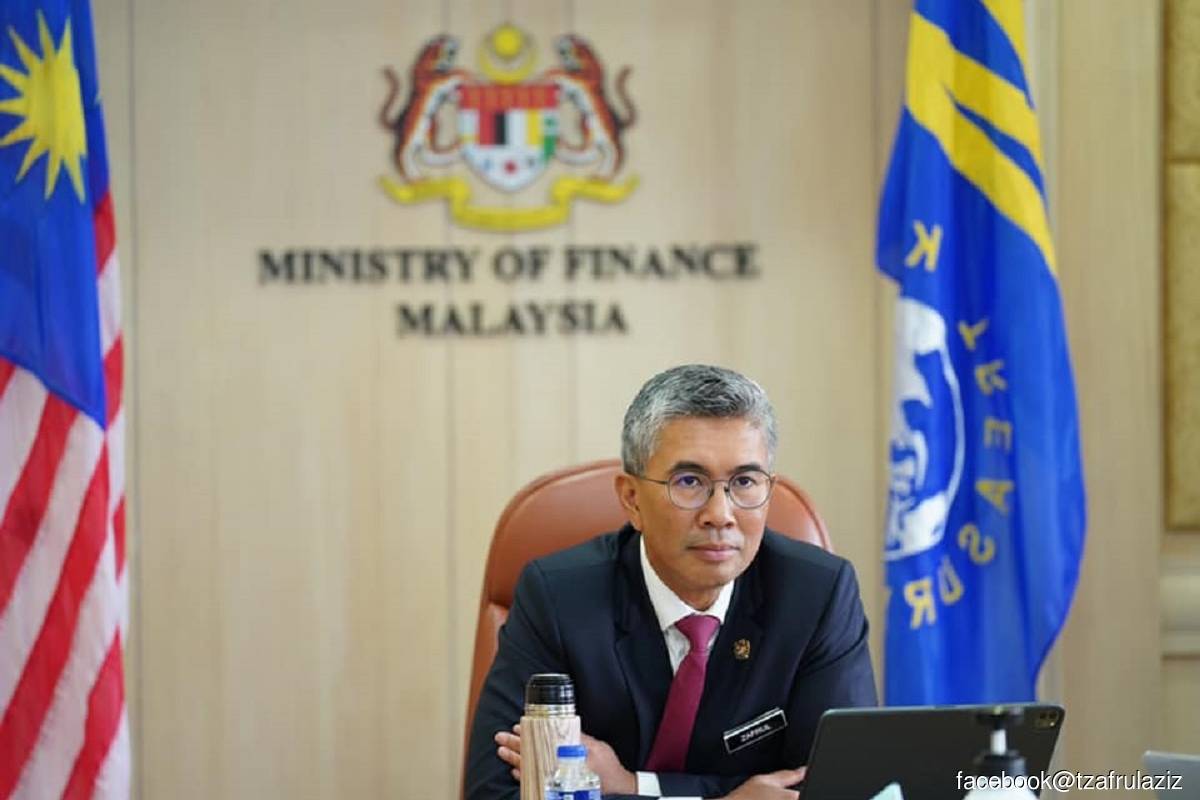 KUALA LUMPUR (Oct 29): Going by hints dropped by Prime Minister Datuk Seri Ismail Sabri Yaakob, Budget 2022 to be tabled at 4pm on Friday will not only be expansionary and sizeable, but also one that puts the need to quickly return lives and livelihoods back to pre-Covid-19 levels first before executing plans to pare down government debt and beef up tax collection.
Given that lawmakers had agreed to raise the ceiling for the special Covid-19 Fund to RM110 billion from RM65 billion, Budget 2022 can continue to deliver cash transfers and aid without the introduction of major new taxes such as windfall taxes or capital gains tax. The government's fiscal space also expanded with the raising of the statutory debt ceiling to 65% of GDP from 60%, until at least the end of 2022.
Cash transfers and financial support will be among "wow" factors, Ismail told the national news agency Bernama on Wednesday, describing Budget 2022 as "high impact" for the lower and middle-income group as well as micro, small and medium enterprises that require further assistance to regain their footing as most of Malaysia reopens for business as the country enters the endemic phase of Covid-19. And Malaysia's 1.6 million civil service, Sabri added, will not be forgotten in a Budget that is "from the people, by the people, for the people".
Finance Minister Tengku Datuk Seri Zafrul Abdul Aziz, who will be tabling Budget 2022, told journalists there is "no directive" for Budget 2022 to be a pre-election Budget even though the Melaka State election is set to take place on November 20. What's important, he said, is to ensure the country's recovery from Covid-19.
Zafrul, who jokingly offered to bring up slides on new tax measures to be tabled on Friday evening when asked for hints at a briefing in Putrajaya on Thursday morning, admitted that government finances are tight.
Without going into specifics, he reiterated the need to revamp the country's tax system, but added that capturing the "right timing" is also important when introducing new taxes, be it a broad-based consumption tax like the goods and services tax (GST) or even capital gains tax or windfall taxes that are deemed targeted at the rich.
One type of tax that is unlikely to face much public resistance would be the expansion of sugar tax to include premix sugar products, a measure to bolster health awareness and reduce non-communicable diseases like obesity and diabetes, which was mentioned in the recently tabled 12th Malaysia Plan (12MP).
Given the need to ensure economic recovery, Budget 2022 is expected to beat Budget 2021 in size. To do so, Budget 2022 will need to be bigger than the RM322.54 billion headline number when it was tabled last November, the country's biggest to date.
Economists expect Malaysia to project 2022 GDP growth at around 5% to 6%, rebounding from 3% to 4% this year. Fiscal deficit is expected to be around 6% to 6.5% of GDP next year, an improvement from 6.5% to 7% this year.
Get the latest news @ www.EdgeProp.my
Subscribe to our Telegram channel for the latest stories and updates