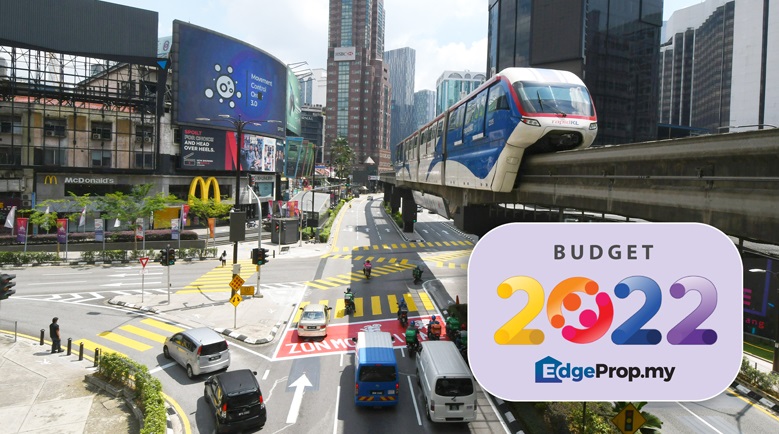 In another few hours, the long awaited Budget 2022 will be announced by the Finance Minister Datuk Seri Tengku Zafrul Aziz. It is anticipated that the soon-to-be unveiled budget will have a multiplier effect in facilitating the country to the recovery path in the post-pandemic era.
Earlier this year, The Ministry of Finance (MoF) invited the public to give their suggestions for Budget 2022 by publishing four public consultation papers (PCPs).
The purpose was to seek the public feedback for the improvement of government procurement policy, improvement of cash assistance programmes, review of tax incentives and drafting of the Fiscal Responsibility Act, which aims to improve governance, transparency and accountability of the country's fiscal management.
Tengku Zafrul has earlier said the theme of the Budget would be #FamilyMalaysia, a budget that aims to be the pulse of the country's economic recovery as well as highlighting the values of inclusiveness, togetherness and thanksgiving to ensure that no one is left behind.
According to him, Budget 2022 will be formulated with the objective of protecting and driving recovery of lives and livelihoods for the people, rebuild resilience of the economy and catalyse socio-economic reforms.
Meanwhile, Prime Minister Datuk Seri Ismail Sabri Yaakob also emphasised that civil servants will not be left out and the focus of the budget will also be very much on job creations.
"Malaysian families in urban and rural areas facing the challenges of the rising cost of living amid Covid-19 will not be left behind," he stressed in one of the media interviews.
What can we expect for the property sector then?
Property associations remain hopeful that Budget 2022 will lighten the load and bring some relief to the dire situation brought about by Covid-19 since a year and a half ago.
Already, several organisations including The Real Estate and Housing Developers' Association Malaysia (REHDA) and The Malaysian chapter of Federation Internationale des Administrateurs de Bien-Conselis Immobiliers (Fiabci) are hoping for a reduction in the cost of business. REHDA is also looking forward to the standardisation of guidelines so that development costs remain sustainable.
Meanwhile, Master Builders Association Malaysia (MBAM) has also suggested to allow projects to start soon and expediting the tender process.
A hot topic in recent months was the imposing of stricter criteria for the Malaysia My Second Home (MM2H) programme which has received backlash from many parties.
To recap, some of the revised conditions include the requirement for applicants to reside in Malaysia for a minimum cumulative 90 days in a year, an offshore income of at least RM40,000 a month compared to RM10,000 previously.
While the programme has commenced earlier this month since the government decided to suspend the scheme abruptly in Aug 2020, there have been numerous calls for the criteria to be relooked before the situation becomes too dire for MM2H to be saved.
Lastly, the golden question. Will the Home Ownership Campaign and loan moratorium be further extended? We will find out quite soon. Stay tuned with EdgeProp.my to find out more about #Budget2022
Get the latest news @ www.EdgeProp.my
Subscribe to our Telegram channel for the latest stories and updates