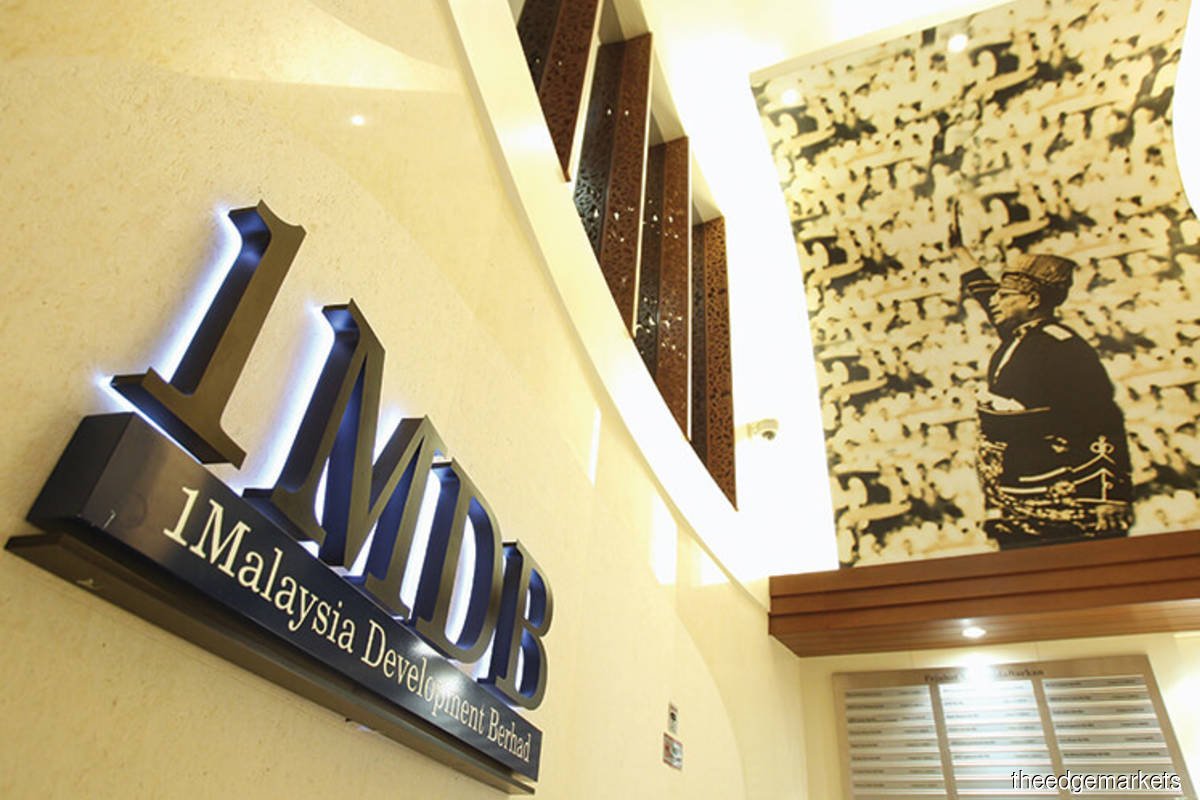 KUALA LUMPUR (Nov 8): The Malaysian government has successfully recovered almost half of the more than RM31 million worth of assets it had seized or froze from 18 different persons in relation to 1Malaysia Development Bhd (1MDB).
High Court judge Mohamed Zaini Mazlan on Monday had partially allowed the forfeiture of select assets of nine respondents named in the suit, namely respondents three, six, nine, 10, 11, 12, 16, 17 and 18.
The third respondent Riza Shahriz Abdul Aziz — Datuk Seri Najib Razak's stepson — had consented to the forfeiture, which was recorded on May 19, 2020.
"The items forfeited were RM537,000, £2,700 and Sri Lankan Rupee 2.87 million," Justice Zaini added.
Additionally, the judge allowed the forfeiture of respondents six, nine, 10, 11 and 12 — Mohd Kyizzad Mesran, Yayasan Rakyat 1Malaysia, Yayasan Semesta, Yayasan Mustika Kasih and Rembulan Kembara Sdn Bhd respectively — as they failed to contest the application.
"The properties sought to be forfeited are 40 handbags and the monies (collective RM7,010,213.20) in the bank accounts of these respondents.
"None of these respondents have made any appearance or filed an affidavit to oppose the applicant's application. The allegations against them are deemed to be admitted as they have not been contested.
"The applicant's application for forfeiture in respect of their properties are therefore allowed," he added.
Justice Zaini also ruled that the assets of former 1MDB officers Kee Kok Tham, Tan Vern Tact and Geh Choh Hun — respondents 16, 17 and 18 — amounting to RM8,277,273.60 in various bank accounts are also to be forfeited as they had absconded from Malaysia since April 2018.
"The authorities, including Interpol, were not able to trace their whereabouts, and there are no records of them returning to Malaysia.
"I have considered the uncontroverted averments in the applicant's affidavit pertaining to these respondents and am satisfied on a balance of probabilities that these respondents have absconded and that the unrebutted evidence would warrant their conviction.
"The applicant's application to forfeit the properties belonging to these respondents are therefore allowed," he said.
Meanwhile, the government failed to forfeit the assets of the other respondents named in the application, namely Najib, his wife Datin Seri Rosmah Mansor, the pair's children and others named in the forfeiture application.
The assets the government had seized included 263 branded handbags, cash in various denominations including some RM725,000, Jho Low's mother Puan Sri Goh Gaik Ewe's bungalow in Penang, and 27 Nissan vehicles, all said to be worth in excess of RM31 million.
Get the latest news @ www.EdgeProp.my
Subscribe to our Telegram channel for the latest stories and updates