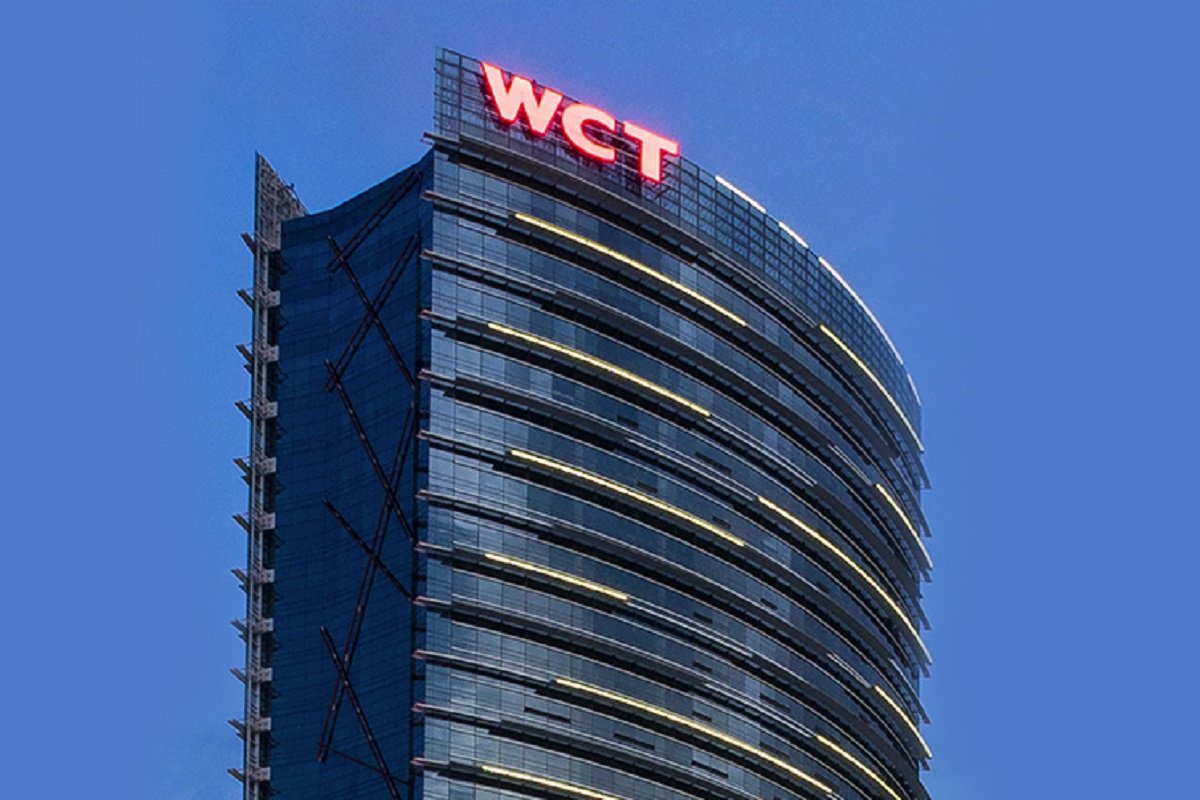 KUALA LUMPUR (Nov 26): WCT Holdings Bhd slipped into the red for its third quarter ended Sept 30, 2021 (3QFY21) as it booked a net loss of RM35.23 million from a net profit of RM1.84 million a year ago.
It posted a loss per share of 2.49 sen against an earnings per share of 0.13 sen in 3QFY20.
This marked the third time the group incurred losses in the last two years, with the first being a net loss of RM17,000 it recorded for the January-March (1Q) quarter of FY20 just before the lockdown measures imposed in March, and the second time being a net loss of RM227.67 million for the October-December quarter (4Q) of FY20 due to further lockdowns and share of additional losses of a joint venture arising from an unfavourable final arbitral award.
The construction and engineering group's quarterly revenue managed to grow by 6.68% to RM451.72 million in 3QFY21 from RM423.44 million a year ago, its bourse filing said.
No dividend was declared for the current quarter.
WCT said its engineering and construction segment, which contributed 83% to the group's entire revenue, posted revenue and operating profit of RM945 million and RM99 million respectively, higher than the RM804 million and RM41 million recorded previously.
It said that the reversal of accrual on the unfavourable arbitral award amounting to RM49 million as a result of lower final settlement of the award and downward revision of margin was the reason behind the segment's performance.
Meanwhile, WCT's property development segment, which contributed 8% to the group's entire revenue, booked a higher revenue and operating profit of RM270 million and RM85 million, up from RM230 million and RM64 million respectively. The group said it was due to the sale of undeveloped lands during the quarter.
Its property investment and management division, which contributed 9% to the group's entire revenue, however, registered lower revenue and operating profit of RM117 million and RM57 million against RM128 million and RM57 million previously. The group said the segment suffered from business disruption from the pandemic and lockdown measures imposed by the government.
On a quarterly basis, the group also sank into the red from a net profit of RM16.12 million in 2QFY21 due to revisions in project margins, coupled with a conversion levy of inventory properties. However, revenue crept up 3.69% from RM435.62 million.
For its cumulative nine months ended Sept 30, 2021 (9MFY21), WCT booked RM46.29 million in net profit, up five-fold from RM9.24 million a year ago, as revenue grew 11% to RM1.33 billion from RM1.16 billion in 9MFY20. Correspondingly, earnings per share for 9MFY21 grew to 3.29 sen from 0.66 sen in 9MFY20.
On its prospects for FY21, WCT said its engineering and construction division will continue to focus on project execution, whilst pursuing new opportunities and jobs to replenish its order book.
It added that its property development, investment and management divisions expect the high vaccination rate in Malaysia under the National Covid-19 Immunisation Programme to stimulate demand for its property development and launches.
The group also anticipates the easing of travel restrictions, renewed consumer confidence and pent-up consumer demand to revitalise its five retail malls, particularly the airport malls, hotels and business aviation services.
Get the latest news @ www.EdgeProp.my
Subscribe to our Telegram channel for the latest stories and updates