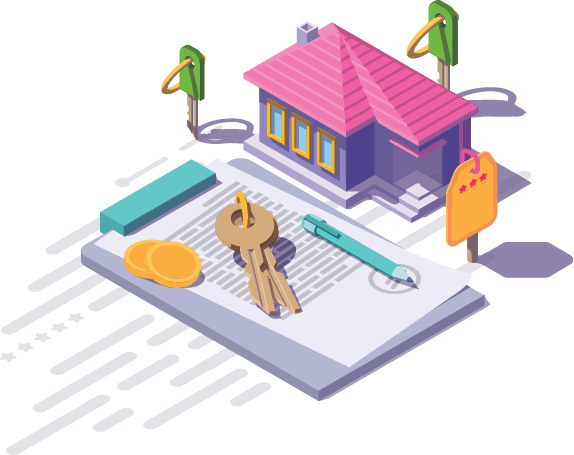 What is a cash-out refinance?
A cash-out refinance is a mortgage refinancing option where you replace your existing mortgage loan with a new loan that has an even larger amount. Through this refinancing option, borrowers will have access to a lump sum of money, excluding moving cost, for them to use according to their goals.
You may wonder how much can borrowers get through cash-out refinancing?
First thing first, only when your home has enough equity could you opt for a cash-out refinance. Additionally, you could only withdraw the average amount of equity based on the banks' limit and your Debt Servicing Ratio (DSR).
For example, provided by Loanstreet:
If your home value is now worth RM 1 million and you have RM400,000 left to pay for your mortgage. Your home equity now stands at RM600,000. If your bank is generous enough to do a cash-out refinance for up to 90% of your mortgage loan, that means it would be RM900,000.
Yet, you would not still get a RM500,000 payout as there is a 2% to 3% incurred of the total loan value due to the moving costs.
Things you should think about before opting for cash-out refinancing
Now that you have owned a property for several years, you might think about revisiting your mortgage loan to see whether you are eligible to do some refinancing for an extra cash-out.
Here are some things to check out before considering cash-out refinancing:
Know your home loan's lock-in period
It is not advisable for you to terminate your mortgage loan prematurely as it could result in exit penalties. These penalties could go from 2% to 3% of the initial loan amount.
Here's an example, according to Loanstreet: With a mortgage of RM500,000, the penalty fee incurred would be RM17,500 (3.5%).
Therefore, know your home loan's lock-in period to avoid terminating your loan earlier to evade getting penalised.
Make sure you have a healthy credit score
Before you decide to cash-out, you should first check your credit score. Your financial health will affect your ability for refinancing as it requires you to submit an entirely new loan application.
Therefore, you need to focus on improving your credit score and debt-to-income ratio to acquire the best rate and ultimately get your loan request approved.
Understanding the refinancing cost
Refinancing is a similar to the homebuying process, where you are expected to pay the moving costs which include the valuation fees, legal fees, disbursement and stamp duty.
Therefore before deciding on the cash-out refinance option, it's important for you to understand the total cost of it because sometimes the fees may not even be worth it compared to your original loan. Aforementioned, you should expect around 2% to 3% of your refinancing amount.
Why cash-out refinancing?
According to Loanstreet, the reasons why most homeowners opt for cash-out refinancing are due to home renovations, investment purposes and for their children's education among others.
Home renovations can cost a lot. It could even burn your pocket, and building up savings for it is likewise. Instead of relying on credit cards and personal loans, a cash-out refinancing may be another solution you could choose for your home improvement.
For investment purposes, a cash-out refinancing could offer you capital towards building your retirement savings, purchase an investment property or for business needs. However, it is only worth it if the investment returns are higher than the loan interest rate.
It's no secret that funding for tertiary education is an expensive business. Therefore, another option to pay for your child's education is by tapping into your home equity but only if the refinance rate is lower than the rate for the student loan or personal loan.
Ready to apply for cash-out refinance on your existing mortgage loan?
While you already have your own lender with your current home loan, you could still browse through other lenders so that you can find the best option that will enable you to save the most money. Get at least three quotes, make the comparison and choose which lender will suit your financial needs.
Get an indicative market price and check your loan eligibility: https://www.edgeprop.my/home-loan-report
Get the latest news @ www.EdgeProp.my
Subscribe to our Telegram channel for the latest stories and updates
Like our content? Check out
Narratives
– where we curate stories based on topics to keep you well and broadly informed about Malaysian real estate.
Looking for property? Check out
Location Scan
, where we summarize all available options and facts you need in a few clicks. We have updated the tool to include MRT3 stations too.
Curious how much you can borrow? Use
LoanCheck
to get your maximum loan eligibility from various banks, or
LoanReport
to get a FREE CTOS/CCRIS credit report.