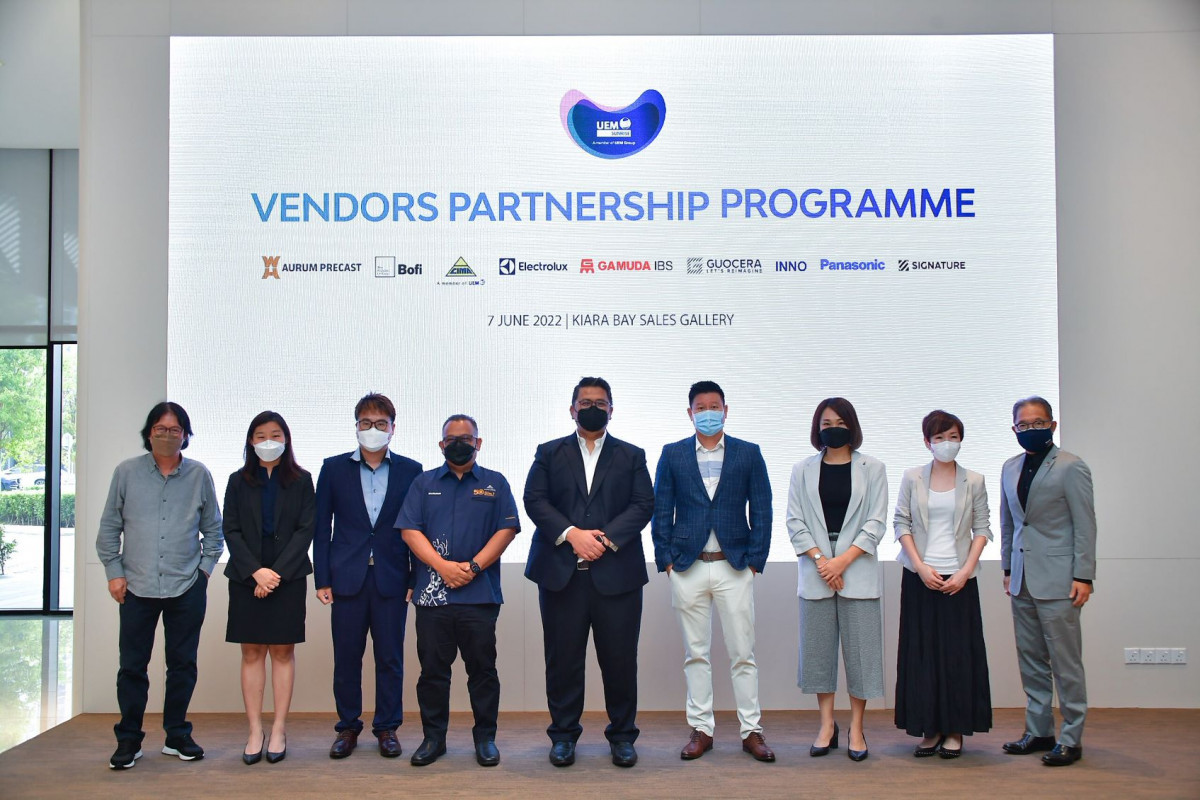 KUALA LUMPUR (June 7): In a Memorandum of Understanding, UEM Sunrise Bhd has partnered with nine local companies for its Vendors Partnership Programme.
The partnership seeks to explore ways to address the rising cost of building materials as well as leverage existing platforms in areas of marketing, branding and innovation, said the developer in a media statement today.
The nine vendors are Guocera Sdn Bhd, Bofi (Malaysia) Sdn Bhd, Innocera Marketing Sdn Bhd, Electrolux Malaysia Sdn Bhd, Cement Industries of Malaysia Bhd (CIMA), Panasonic Malaysia Sdn Bhd, Signature Cabinet Sdn Bhd, Aurum Precast Sdn Bhd and Gamuda IBS Sdn Bhd.
Additionally, this programme enables them to explore products and services to "enhance design development to align with the UEM Sunrise's aspirations including its ESG goals and cost savings – forming closer cooperation that would identify business opportunities leading to cost-saving benefits."

"Our partnership programme allows us to collaborate closely with our partners in the long run and we look forward to achieving these synergies as part of managing the risk of price influctuations and supply and demand uncertainties.
"We hope by building such a relationship; we would be able to manage our cost structure better and deliver the right values to our customers", said UEM Sunrise Chief Executive Officer Sufian Abdullah, adding that UEM Sunrise will continue to monitor and fine-tune its pricing strategy based on several key cost elements aside from the prices of building materials.
He is also optimistic that the long-term partnership programme with its vendors will help address these rising costs in the market.