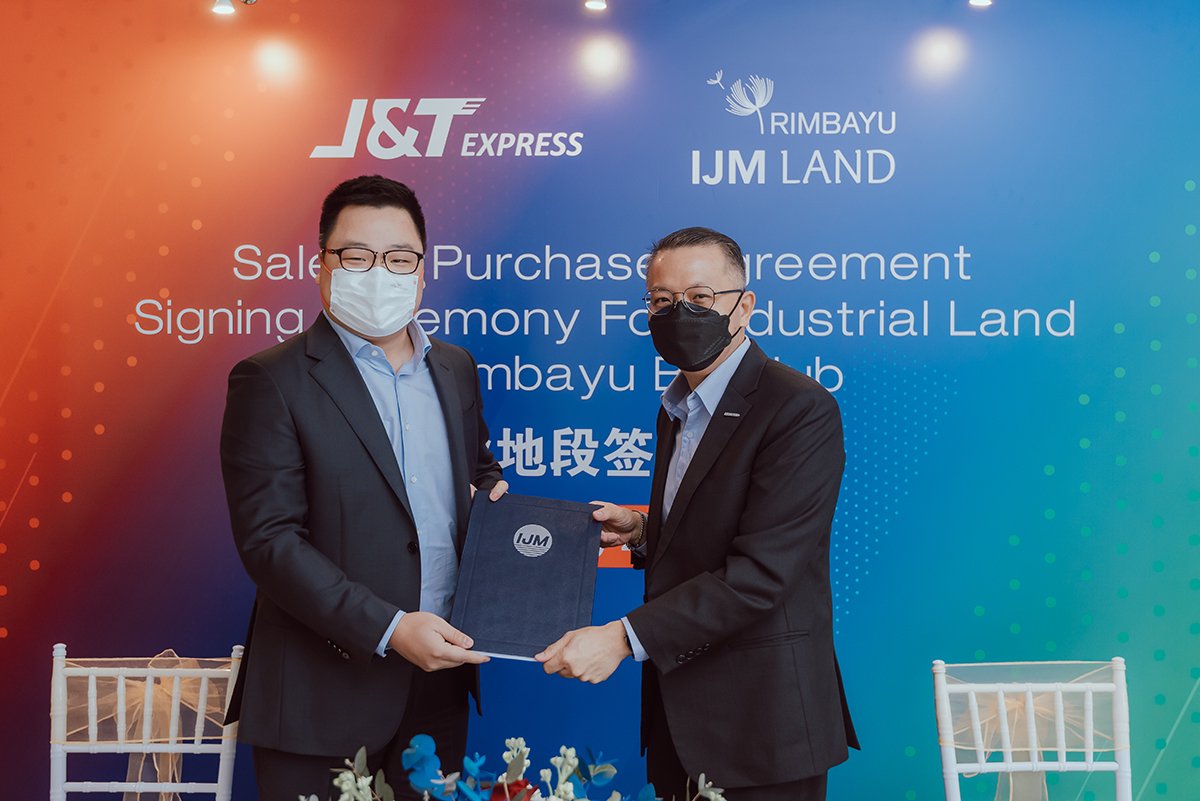 PETALING JAYA (June 8): Indonesia-based logistic firm J&T Express announced that it has acquired 30 acres of land in Bandar Rimbayu, Selangor for RM600 million.
In a statement, group vice president of J&T Express Charles Hou said that J&T Express aims to strengthen its position in Southeast Asia.
"As a global integrated logistics service provider, J&T Express is committed to providing customers with more efficient and convenient services. It remains our emphasis to strengthen our leadership position in Southeast Asia through expanding our presence in existing markets."
Located only 30km away from Port Klang, the logistics firm intends to utilise the land by building an integrated logistics centre for express distribution, logistics, transportation and warehousing to meet J&T Express' growing business needs in the country.
"The new facility will be fitted with our advanced technology, which will enable us to better tap on our existing networks to meet the growing demands of the burgeoning e-commerce industry in Southeast Asia," Hou added.
Additionally, J&T Express Malaysia CEO Roy Zeng believes that Bandar Rimbayu has the potential for future development.
"We hope to drive the development of the local economy, provide jobs for the community, and play an active role in the development of the local logistics industry and the long-term development of the community."
J&T Express was founded in 2015. It has localised express networks in twelve countries including China, Indonesia, Vietnam, Malaysia, Thailand, the Philippines, Cambodia, Singapore, Saudi Arabia, United Arab Emirates and Brazil, serving over two billion people.