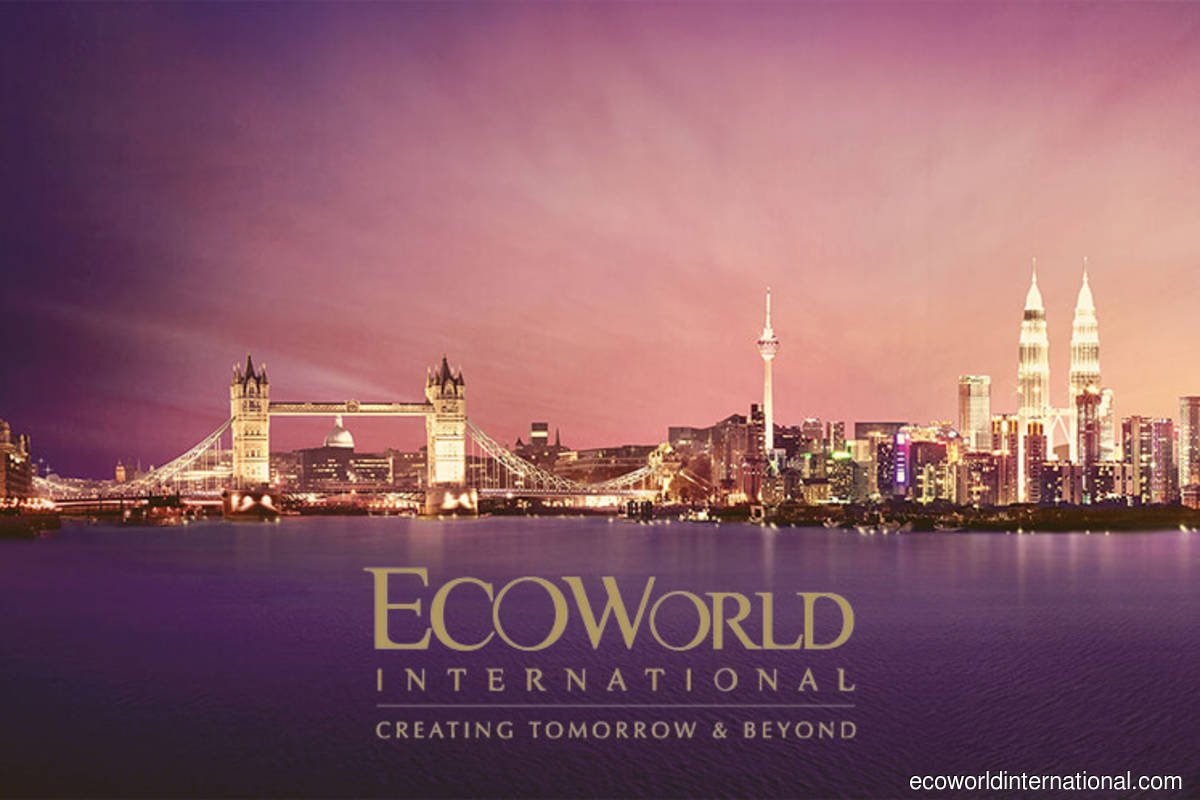 KUALA LUMPUR (June 16): Eco World International Bhd's (EWI) total sales plus reserves as at May 31, 2022 (seven months) stood at RM1.533 billion – an increase of 52% compared to the RM1.012 billion recorded in the same period last year.
Hence, the developer is on track to achieve its sales target of RM2 billion for FY2022, it said in a statement highlighting its 2Q2022 results yesterday.
Embassy Gardens and London City Island continue to be the biggest contributors to sales and reservations, generating RM549 million and RM304 million respectively, said EWI.
"The strong start EWI experienced in 1Q2022 has continued into 2Q2022. Our London City Island and Embassy Gardens projects continue to lead sales performance and we have also seen a good uptick in demand for our Australian projects in 2Q2022," said EWI president and CEO Datuk Teow Leong Seng.
He explained that since 4Q2021, EWI's strategy has been to focus on monetisation of completed stocks at the EW-Ballymore and Australian projects; and selectively evaluate new opportunities for growth with a view towards eventually reinvesting the sizeable cash reserves EWI will be generating from the sales of its current projects.
EW-Ballymore, the Group's first joint-venture in the UK, has fully paid down its bank loans in April 2022 and was able to commence its maiden repayment of shareholder loans to EWI in May 2022.
"Our monetisation strategy has progressed well, enabling us to repay all the project development loans for our Australian projects as well as all the bank borrowings of our EW-Ballymore joint-venture. At the Group level, we have also begun receiving some repayment of our shareholders' advances from EW-Ballymore," Teow said.
"However, despite the resurgence in demand, we have seen over the last seven months, selling prices for properties have not increased at quite the same pace as yet," he added, citing inflationary concerns and rising interest rates, compounded by geopolitical tensions as causes.
Despite that, Teow noted that rents in London have been going up, particularly at EW-Ballymore projects due to their prime location, transport accessibility and excellent liveability.
"Such rental growth augurs well for an eventual price recovery which should help us to achieve better overall returns from the sale of our completed properties for the benefit of our shareholders," he continued.
Teow highlighted that EW-Ballymore currently has about £400 million (RM2.14 billion) worth of completed properties which are readily monetisable given the sustained interest received on all three projects within the portfolio.
Meanwhile, given the present market conditions and that EW-Ballymore projects are nearing completion, the board has taken a prudent stand to recognise an impairment of RM36 million on its investment in the EW-Ballymore portfolio based on current estimated selling prices for the remaining completed stock.
This contributed to the loss before tax of RM66.53 million in 2Q2022, compared to a profit before tax of RM18.52 million reported for 2Q2021. The former is also due to fewer handover of properties sold to customers in the current quarter as the majority of units sold had been handed over in the last financial year.
Gross and net gearing levels of the Group remain low at 0.30 times and 0.23 times respectively.
"Once the remaining completed properties in our EW-Ballymore portfolio as well as our Australian projects are sold, EWI will have substantial cash reserves to be deployed.
"We intend to set aside a portion of the cash generated for reinvestment in new projects for our future growth. For the balance, we are targeting to repatriate it from the UK and Australia for distribution to our shareholders within the next one to two years," Teow said.