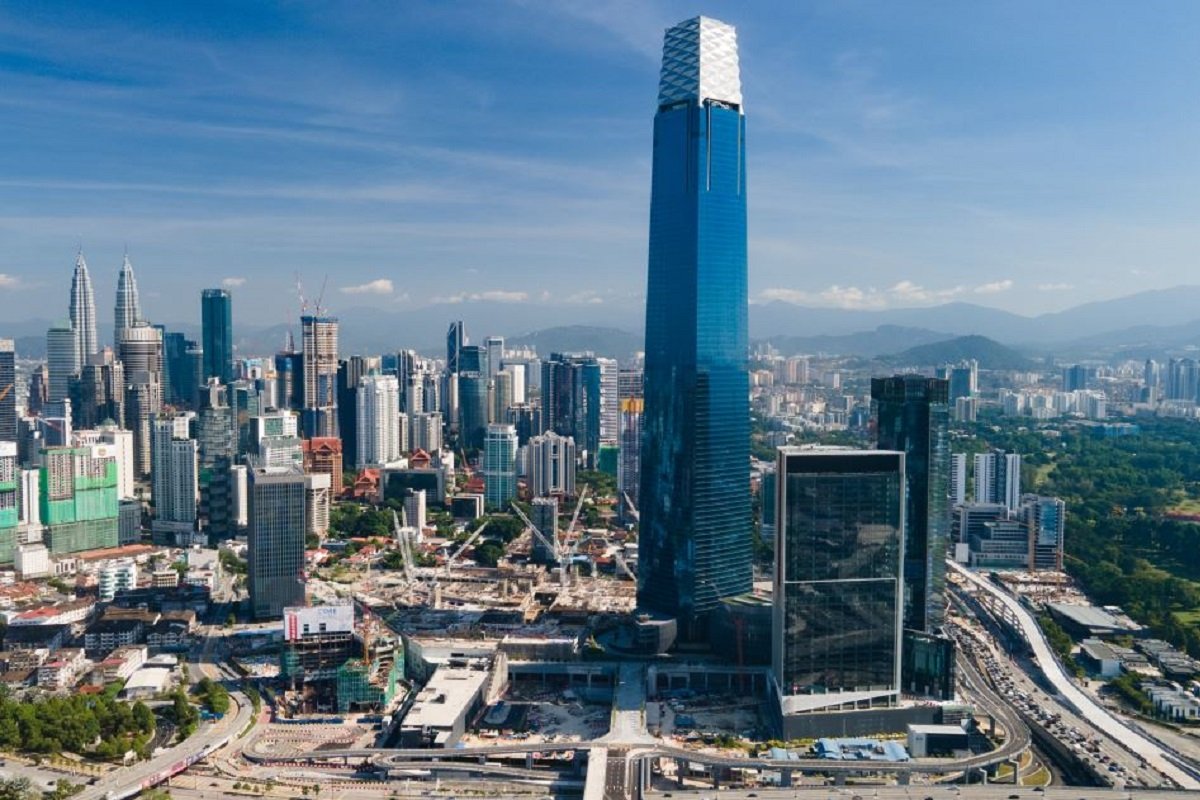 PETALING JAYA (June 28): Lendlease and Mulia Group have entered into a partnership on the retail podium at The Exchange 106 in Tun Razak Exchange (TRX).
Comprising 106 floors, The Exchange 106 is one of the tallest buildings in Asia, of which 90% is office space. In operation since December 2019, The Exchange 106 is the corporate address to almost 20 multinational corporations occupying in excess of 700,000 sq ft of office space. This equates to a workforce of more than 6,000 people.
Meanwhile, the retail podium forms Phase 1 of The Exchange TRX with approximately 70 units of retail over two levels.
"With 99% of the infrastructure completed, the opening of The Exchange 106 and Menara Prudential in 2019 as well as the opening of HSBC's new headquarters at Menara IQ and Affin Bank's new corporate headquarters this year, Phase 1 of The Exchange TRX will support this large office population," said Lendlease Malaysia project director and head of retail Mitchell Wilson of The Exchange TRX in a media statement on Tuesday (June 28).
He added that the retail podium partnership was undertaken via a joint venture between Lendlease and TRX City Sdn Bhd, and Mulia Property Development Sdn Bhd, the owner of The Exchange 106.
"We are privileged to partner Mulia Group for The Exchange 106 as this allows us to provide a seamless retail offering for the TRX Master Plan. Phase 1 will be focused on F&B (food and beverage) and service related offerings and, combined with The Exchange TRX, will create a total of over 1.5 million sq ft of retail space within the TRX Master Plan, forming Kuala Lumpur's new social heart with diverse entertainment and lifestyle offerings," he shared.
Meanwhile, Mulia Property Development chief executive officer Datuk Lai Weng Hoo said that the partnership that Mulia entered into with Lendlease and TRX City is emblematic of the TRX Community, leading the way with collaborations and cooperation within a business environment.
"The integration of The Exchange 106's retail podium and F&B components, with the brilliantly curated commercial and lifestyle components of The Exchange TRX and the master development of TRX, lends new meaning to the application of 'work, live, play'. Serving the working population of The Exchange 106 as well as its neighbours with conveniences and amenities at its doorstep is part of our commitment to our tenants and the community at large," Lai noted.