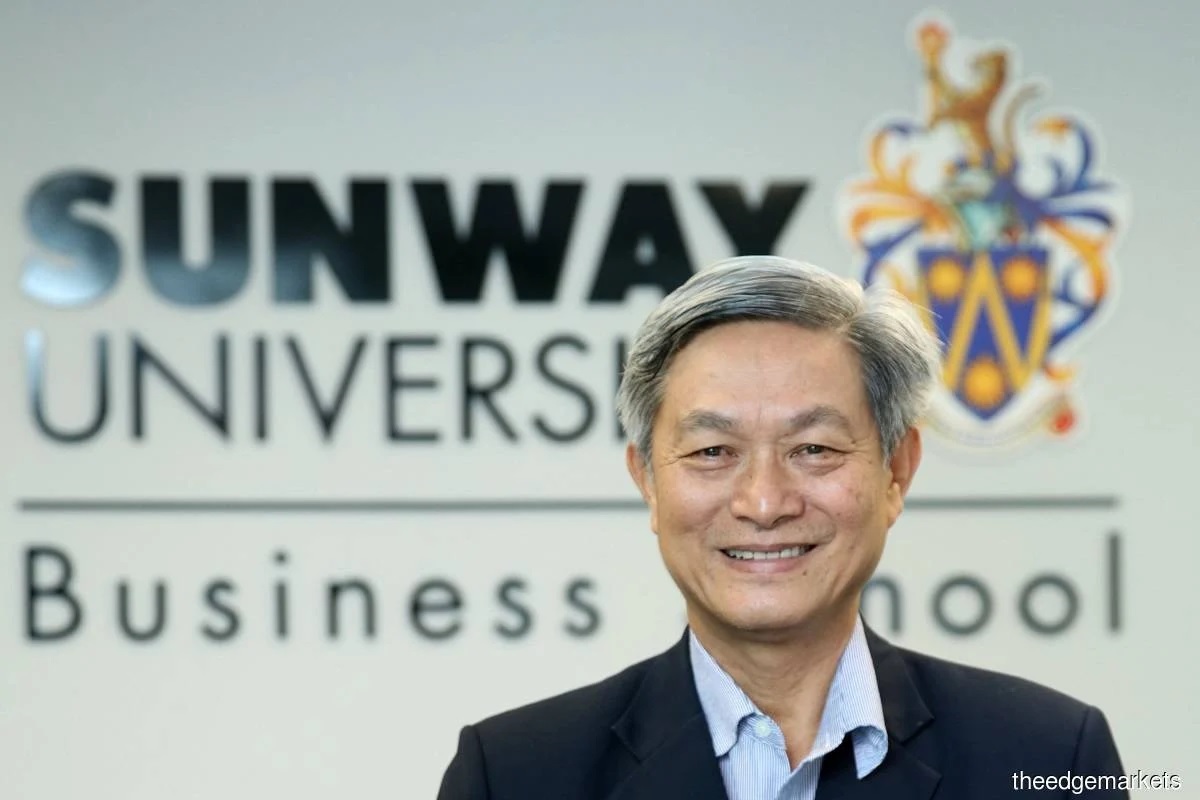 Dr Yeah Kim Leng: Consider their skills, networking and entrepreneurship so that the programme will be more impactful
PETALING JAYA (Aug 10): Putrajaya should review the new MM2H rules and look at beyond just income levels.
"The government should review the new MM2H rules and its criteria, to go beyond income levels, such as considering foreigners' skills, networking and entrepreneurship so that the programme will be more impactful," Sunway University economist Dr Yeah Kim Leng (pictured) told theSun in a report yesterday.
Yeah told the daily that the authorities should consider potential MM2H participants' overall contributions rather than just their incomes "as further withdrawals will only affect the country's economy, which has not fully recovered from the pandemic".
He explained that the decline in MM2H applicants is revealing that the programme is not successful in meeting its objectives and purposes.
Home Minister Datuk Seri Hamzah Zainuddin announced in Parliament last week that were 267 new applications received by the Immigration Department for the MM2H programme between Sept 16, 2021 and June this year, while 1,461 participants have decided to pull out of the programme between September 2021 and June.
"If this trend continues, the economy will be less dynamic because the country does not have an additional source of growth from foreigners who contribute to the domestic economy," Yeah told theSun.
He added that the new rule requiring participants to stay in Malaysia for at least 90 days per year will not benefit the local economy in any way.
"The motive of MM2H is to welcome foreigners to set up and develop their businesses, while allowing them to contribute to our economy. So, their contributions are more important than the number of days they live in Malaysia," he said.
Hamzah also said last week while revealing the latest figures that: "The Home Ministry would like to dismiss claims that the withdrawal was due to the new terms imposed as existing MM2H participants are not subjected to the new rules except for those pertaining to the duration for new pass, processing fee and pass fee of RM500, which is imposed on the participants once their existing pass expires."
Hamzah added that factors such as the inability to commit to the programme, personal reasons and the Covid-19 pandemic, which had impacted participants' financial situations, are some of the reasons for the withdrawals.
An industry player also told theSun that requiring MM2H participants to stay in Malaysia for 90 days is "impractical as it would affect their businesses".
"It is impossible for a wealthy businessman to spend 90 days in one country and stay away from his business. Moreover, these expatriates are not allowed to create a company bank account, so what do these investors or businessmen do during their 90 days in Malaysia?"