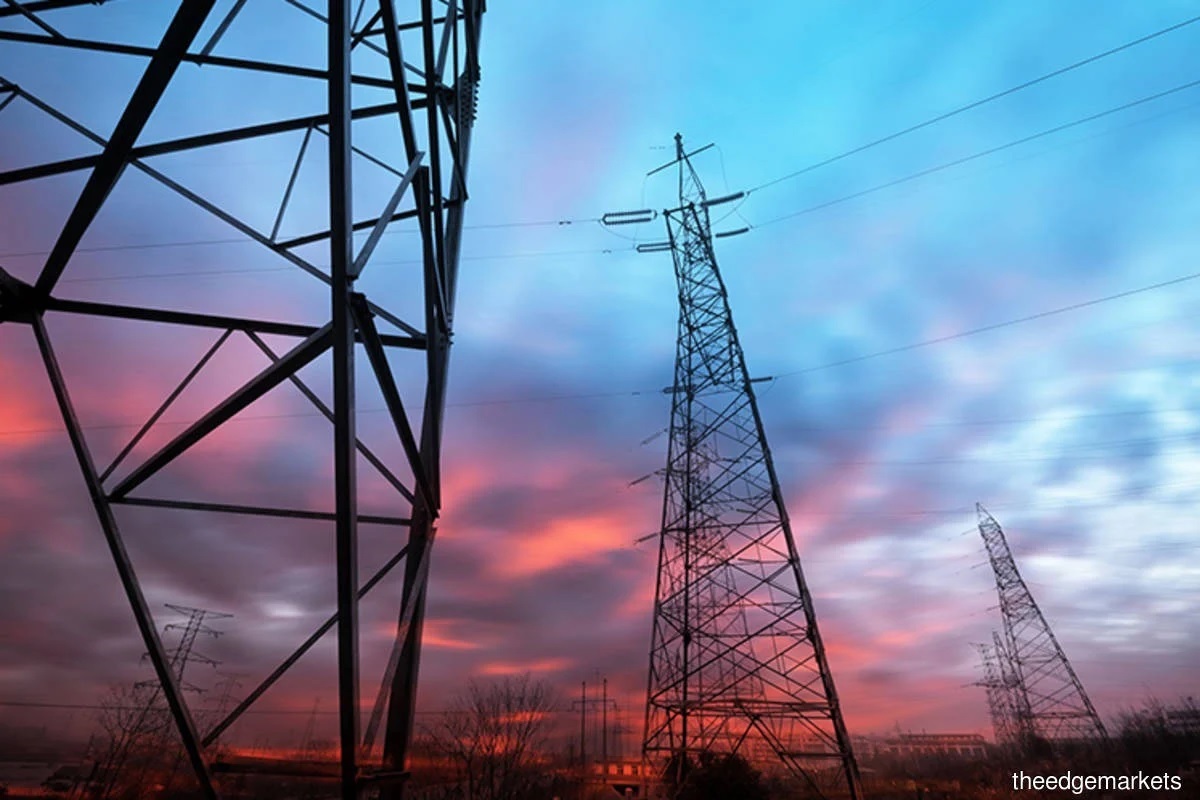 Prime Minister Datuk Seri Anwar Ibrahim said the government will not proceed with earlier suggestions to raise the blanket electricity tariff as it will burden the Malaysian public.
KUALA LUMPUR (Dec 14): Prime Minister Datuk Seri Anwar Ibrahim on Wednesday (Dec 14) indicated a potential increase in electricity tariffs on the horizon for multinational companies that export and no subsidy for selected profitable "giant" companies.
Speaking at a press conference, Anwar said the government will not proceed with earlier suggestions to raise the blanket electricity tariff as it will burden the Malaysian public.
This was as he acknowledged that the impact on government finances is "quite high" at an estimated RM30 billion per year "if nothing is done" moving forward.
"Earlier suggestion to increase the electricity tariff is not continued as this will burden the people," Anwar said.
"[Minister of Natural Resources, Environment and Climate Change] Nik Nazmi [Nik Ahmad] will make further announcement that if [higher tariffs] are imposed, it will only involve multinational exporters because the tariff is too low for them and [electricity] subsidy should not be provided to giant companies whose profits are high.
"However for the people and the SMEs (small and medium enterprises), they are not affected," he said.
Also to be excluded from higher tariffs are agriculture-related companies and food product manufacturers, Anwar added.
Rising electricity tariffs have become a common phenomenon globally as well as in the region, amid skyrocketing prices of coal and gas that fuel the power plants as economic demand returned post-pandemic while supply was constrained from under-investments and the Russia-Ukraine conflict.
Despite the global trend, Malaysia, bogged by political tussles in recent years, has seen ruling administrations keep electricity tariffs down in order to cap inflation and pacify the public amid rising prices.
Malaysia's electricity tariff in 2022 saw a surcharge of 3.7 sen per kilowatt hour (kWh) for non-domestic users, while maintaining a two sen rebate for domestic users.
This is despite analysts estimating the surcharge need to be at least 14 sen per kWh in the second half of 2022 (2H2022) to meet the rising fuel costs, and potentially higher in 1H2023.
The situation has weighed on government coffers and the balance sheet of national power company Tenaga Nasional Bhd.
In August, the government said it has allocated RM5.8 billion to subsidise the rising electricity costs, and provided guarantee for Tenaga's financing by up to RM6 billion.
In the third quarter ended Sept 30, 2022, Tenaga's receivables rose to a record RM22.2 billion, mostly from higher costs of generation fuel, which needs to be recouped from higher electricity tariffs in the future under the imbalance cost pass through mechanism.
The government is scheduled to announce the new tariff surcharge for 1H2023 before the end of this month.