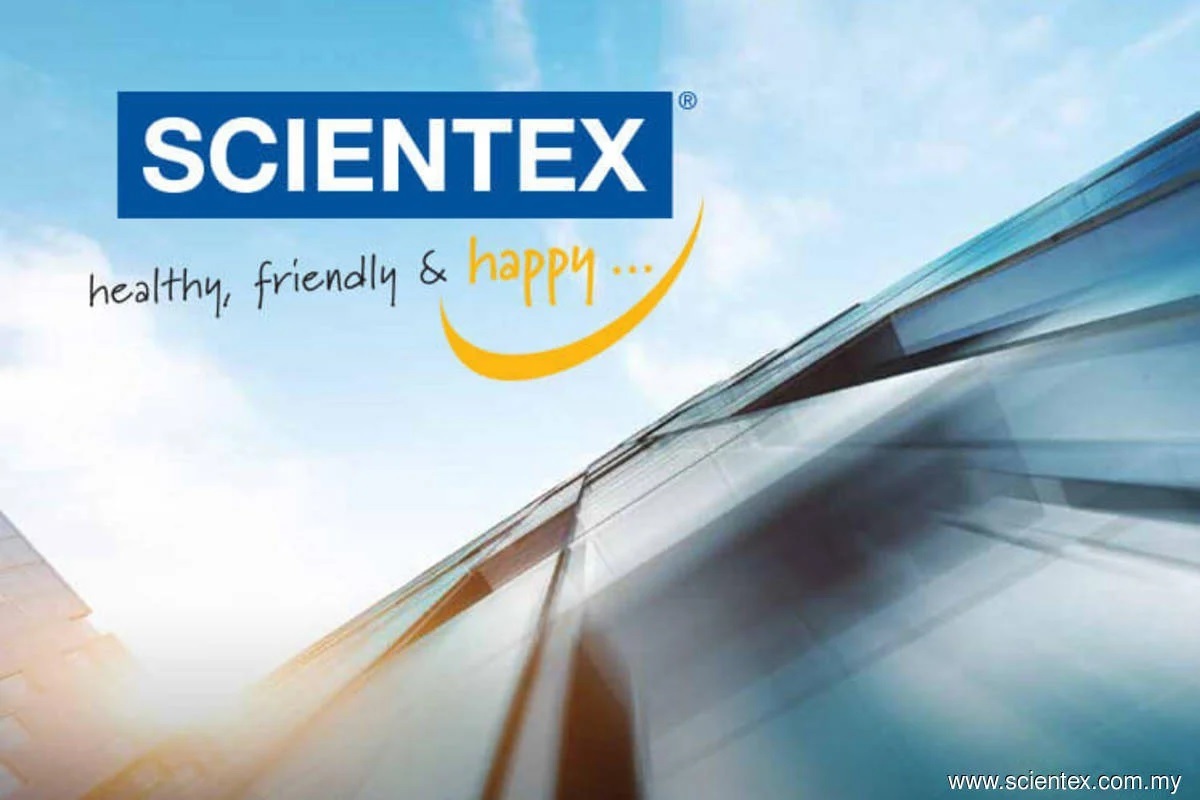 Scientex noted that its property business is seeing improvements in the authority approval process, which has expedited and contributed to better revenue recognition.
KUALA LUMPUR (March 15): Scientex Bhd posted a 13.5% year-on-year growth in net profit for the second quarter ended Jan 31, 2023 (2QFY2023), driven by improving sales and steady construction progress in the group's property development business.
Although the group's packaging segment recorded lower sales for 2QFY2023 as global buyers turned cautious amid volatile marketplace, the group was still able to slightly increase earnings for this division, thanks to a better product mix.
Net profit rose to RM106.29 million or 6.85 sen per share for 2QFY2023 from RM93.69 million or 6.04 sen per share a year ago, while revenue inched up 2.8% to RM978.39 million from RM952.00 million previously, said Scientex in a filing with Bursa Malaysia on Wednesday (March 15).
For the cumulative six-month period (1HFY2023), net profit climbed 8.6% to RM213.47 million from RM196.56 million in the previous corresponding period, while revenue rose 6.8% to RM2.01 billion from RM1.88 billion.
The group did not declare any dividend for the quarter.
Going forward, Scientex said the packaging division will continue to be weighed down by a myriad of external forces affecting global demand, such as elevated cost pressures, geopolitical tensions and rising global interest rates which had impacted the industry.
"Global demand continues to be impacted as global sentiments wane in the light of rising uncertainties and elevated operating costs, including the recent electricity tariff hike by the government," Scientex said.
The group said it remains committed to improve cost management and strengthen operational efficiency, as part of its overall drive to lower operating costs and maintain global competitiveness.
Nonetheless, Scientex noted that its property business is seeing improvements in the authority approval process, which has expedited and contributed to better revenue recognition.
"With the newly elected government expected to ease the labour shortage within the industry, the group expects to see an easing of labour shortage and a pick-up in its constructional activities for this financial year, as demand for its affordable housing continues to remain relatively robust," it said.
Scientex said the latest pause in overnight policy rate (OPR) hike was a "welcome relief" as demand for its products may be affected if interest rate hikes continue unabated.
"At current levels, financing remains affordable, as seen in the robust demand for its products," it said.
In a statement on Wednesday, Scientex chief executive officer Lim Peng Jin said the property division is seeing strong take-up for the RM1.15 billion worth of affordable homes launched in 1HFY2023 across various states in Malaysia.
"We are also continuing efforts to enhance resource planning and optimisation to address rising operational costs, as well as greater adoption of Industrialised Building System in our projects.
"While witnessing robust demand for affordable homes in Malaysia, we are also exploring opportunities to expand into new markets in the Southeast Asia region, which can benefit from our building technology and experience in affordable homes to meet the demands of increasing populations," he said.
Shares of Scientex fell four sen or 1.1% to RM3.57 as at 2:36pm on Wednesday, giving it a market capitalisation of RM5.54 billion.