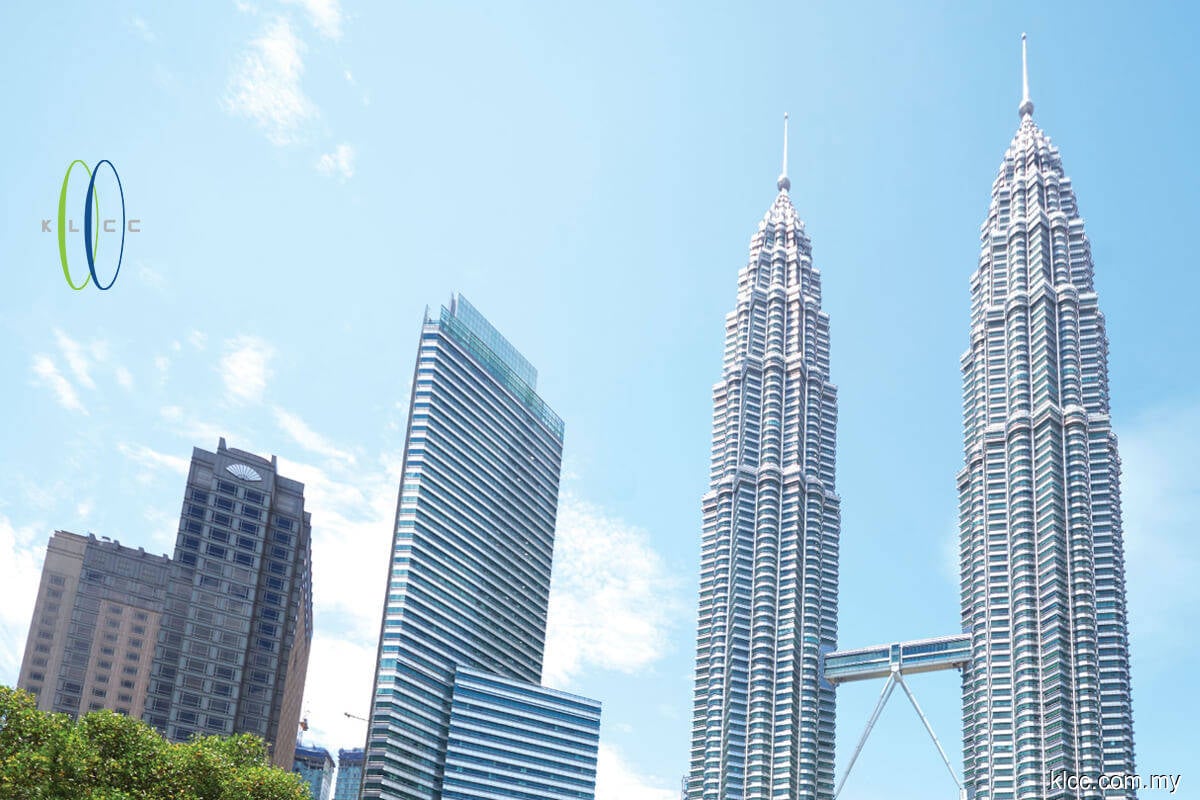 The group — comprising KLCCP and KLCC REIT — saw quarterly revenue grow 18.35% to RM380.74 million from RM321.71 million.
KUALA LUMPUR (May 30): KLCCP Stapled Group Bhd's net profit expanded 11.85% to RM180.56 million for the first quarter ended March 31, 2023 (1QFY2023) from RM161.45 million a year earlier, on improved performance across all business segments, particularly retail, hotel and management services.
The group — comprising KLCC Property Holdings Bhd (KLCCP) and KLCC Real Estate Investment Trust (KLCC REIT) — saw quarterly revenue grow 18.35% to RM380.74 million from RM321.71 million.
It declared a dividend of 8.5 sen per stapled security, compared with eight sen a year earlier.
The group's retail segment (represented by Suria KLCC and the retail podium of Menara 3 Petronas) posted an increase in profit before tax of RM20 million on the back of revenue of RM129.8 million, driven by robust tenant sales and increase in customer counts at the mall, KLCCP Stapled said in a statement.
Meanwhile, its hotel segment (represented by Mandarin Oriental Hotel) saw revenue rising to RM46.1 million from RM20 million in 1QFY2022, further narrowing the loss for the segment to RM2.3 million. This is driven by significant improvement in occupancy and pent up demand from high-yielding rooms, robust corporate demand and a resurgence of international meetings, incentives, conference & exhibitions (MICE) events.
The management services segment — comprising the facilities management and the car parking management services — saw a revenue increase of 21.3% to RM77.4 million while profit before tax increased 13.2% to RM19.2 million, mainly due to the continuous improvement in car parking income and the ongoing reinstatement works for the "Workplace for Tomorrow" and higher interest income.
On prospects, KLCCP Stapled said it is cautious with the rising cost of living and inflationary pressure which may impact the consumers' spending pattern and cost of business.
"Overall, the group's performance is expected to remain stable backed by the long-term leases and triple net lease agreement in the office segment," said the group.