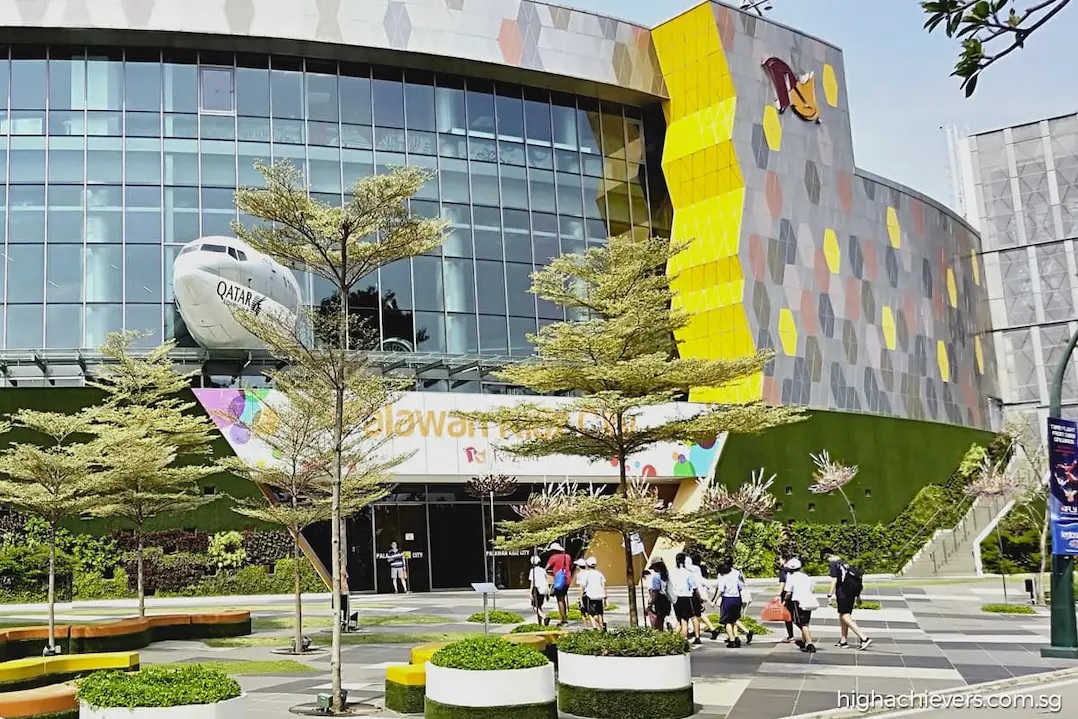 KidZania Singapore, which opened in July 2016 on Sentosa Island, Singapore, closed its doors permanently in 2020, hit by the Covid-19 pandemic.
KUALA LUMPUR (June 16): Khazanah Nasional Bhd and Boustead Holdings Bhd have offloaded the assets of discontinued indoor family attraction KidZania Singapore to Singapore-listed Sim Leisure Group Ltd for S$110,000 (RM380,000), after fulfilling the requisite conditions of the deal.
KidZania Singapore, which opened in July 2016 on Sentosa Island, Singapore, closed its doors permanently in 2020, hit by the Covid-19 pandemic.
In a filing with the Singapore Exchange on Monday (June 12), theme park developer and operator Sim Leisure, known for its Escape nature-themed parks, said it had also secured an agreement with Sentosa Development Corp -- owner of the premises where the discontinued KidZania Singapore operates -- to lease the space.
Sim Leisure added that securing a lease on the premises was a requisite condition set under the conditional asset sale agreement it inked with financially distressed Rakan Riang Pte Ltd in June 2020 for the purchase of all KidZania Singapore's non-movable assets. Rakan Riang, the joint venture company behind KidZania Singapore, is 80%-owned by Khazanah's leisure and tourism arm Destination Resorts & Hotels Sdn Bhd (DRH) (formerly known as Themed Attractions Resorts & Hotels Sdn Bhd), while the remaining 20% is held by Boustead's wholly owned subsidiary Boustead Curve Sdn Bhd.
The other two requisite conditions of the asset purchase — entering an agreement for the KidZania brand with licensors Kidzania SA de CV and KidZania de Mexico SA de CV, as well as obtaining their consent for the KidZania Singapore asset purchase — were fulfilled in August last year.
The KidZania Singapore asset purchase will be undertaken by Sim Leisure's newly incorporated wholly owned subsidiary Kids Edutainment Pte Ltd.
Sim Leisure noted that the KidZania Singapore asset sale agreement was entered between the group and Rakan Riang during Rakan Riang's liquidation in September 2020, after Rakan Riang via its liquidators issued the limited tender for the KidZania concept at the KidZania Singapore facility.
It was reported that Rakan Riang owed S$53.4 million to more than 1,000 parties including businesses and government agencies in Singapore, S$50 million of which were listed as claims by DRH.
In a statement issued late evening on Friday (June 16), Khazanah said despite best efforts by Rakan Riang to achieve a stable financial position for KidZania, the pandemic and economic effects that followed had dampened ticket sales and affected commercial partners which impacted its overall financial performance.
"This led to a voluntary winding up and the appointment of a liquidator on June 11, 2020, to recover and liquidate all the assets of Rakan Riang and to distribute the proceeds of sale to all creditors. Sim Leisure, the new operator of KidZania, purchased all non-movable assets from the liquidator and proceeded to negotiate a franchise licence with KidZania Mexico.
"The decision by Sim Leisure to restart KidZania in Singapore as per their announcement dated June 12, 2023 is unrelated to DRH or any of our subsidiaries, as Rakan Riang's operation licence was terminated in June 2020," it added.
Sim Leisure to revive KidZania Singapore
Sim Leisure said the acquisition will enable the group to take over, refurbish and revive the KidZania Singapore facility to operate as a KidZania educational and entertainment concept.
"The facility revitalisation is targeted to be fully completed within six months from the time of obtaining vacant possession of the KidZania Singapore facility," the group said, adding it anticipates a slated reopening in the first quarter of 2024.
Sim Leisure expects KidZania Singapore's operations to contribute positively to the performance of the group.
The move is an extension of its existing KidZania Malaysia operations in Malaysia. In December 2020, Sim Leisure had acquired an 80% stake in Rakan Riang Sdn Bhd — KidZania Malaysia licensee — for RM3.8 million from DRH.
Sim Leisure shares closed up S$0.015 or 4.84% at S$0.32 on Friday, giving it a market capitalisation of S$53.74 million.