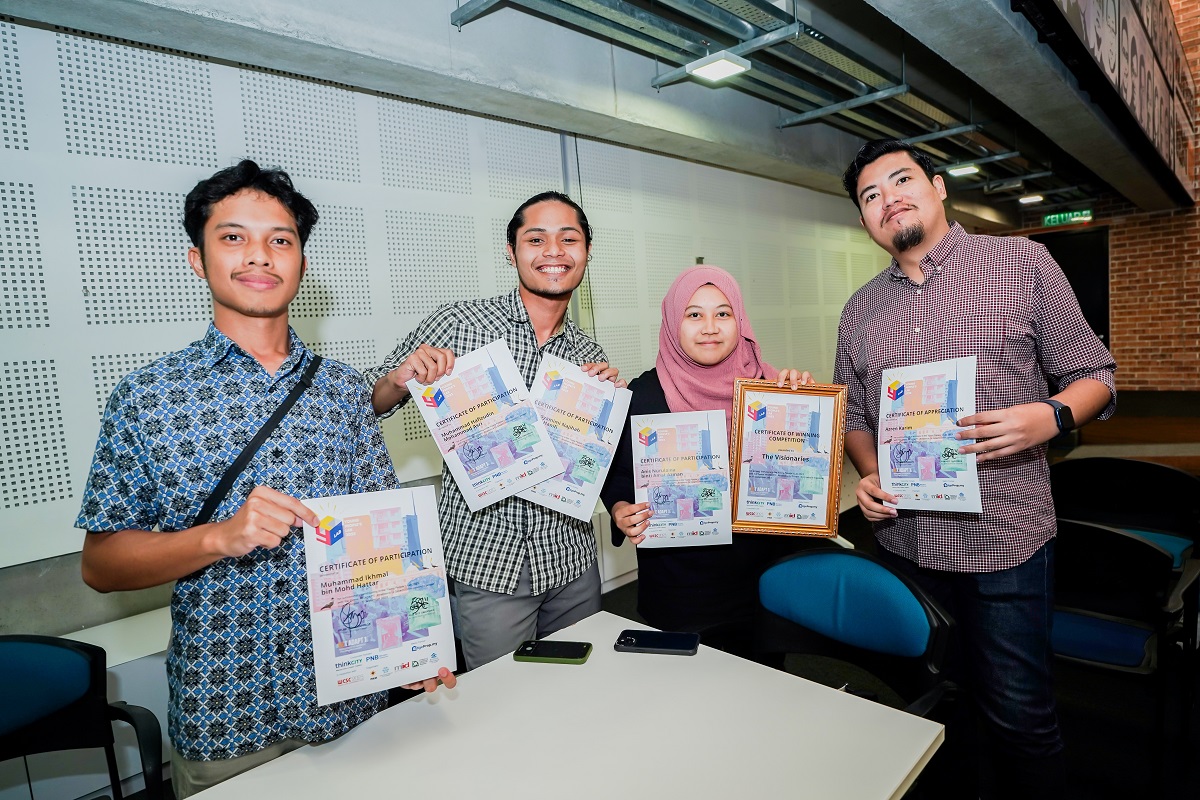 Winning team will showcase their ideas at the International World Class Sustainable Cities (WCSC) Conference this month.
KUALA LUMPUR (Sept 20): After a gruelling three weeks, the Young People's Lab (YPLab) 2023 finally crowned The Visionaries as its winning team, who will get to showcase their ideas at the International World Class Sustainable Cities (WCSC) Conference this month.
The programme featured six teams who proposed physical and non-physical creative solutions that would benefit the community in creating resilience to the changes in their environment. The areas covered were divided into two zones: Zone A, which included the Kampung Attap area, and Zone B, which encompassed Jalan Hang Tuah and Kenanga.
Read also:
Rejuvenating and enhancing the resilience of Kuala Lumpur from the perspectives of YPLab 2023 judges
These teams presented their ideas during the Pitch Day event on Sunday (Sept 17) at the PAM Centre to a panel of jurors comprising PNB Merdeka Ventures (PNBMV) vice-president of communication Liza Karim, Think City associate of Urban Mechanics Tan Yi Jing, Ar Mustapha Kamal Zulkarnain from Fellow Pertubuhan Akitek Malaysia (FPAM), Malaysian Institute of Planners (MIP) honorary secretary TPr Juwairiyah Ho Abdullah, and Institute of Landscape Architects Malaysia (ILAM) council member Asst Prof Lar Dr Jasasikin Ab Sani.
"This year, I think we have a kind of resilience-oriented participation, and the reason for this is that we have very good and proactive participants, which coincidentally connected to our topic which is 'RE [Adapt], Resilience to Growth – from people to people'," said YPLAB 2023 Convener from PAM, Wan Siti Hajar Omar in her welcoming address.
Solutions that moved the judges
Implementable down-to-earth solutions from the winning team, The Visionaries, made the judges excited and speechless.
Their proposal includes building an iconic bridge to connect the River of Life, Pasar Seni and Merdeka 118 to Kampung Attap, refurbishing half of Sam Mansion as a boutique hotel with a commercial area at its base, and creating entertainment programs for community engagement, all to further enhance the resilience of Zone A.
Juwairiyah felt that "it was good that the team was able to interpret the strengths of the Zone A area to make it alive, so that it will be connected to the surroundings".
"Kudos to you for wanting to have that iconic bridge. We really want to have something that connects to everything, without knocking anything down. The idea is something I feel passionate about," commented Liza.
Mustapha stated that the team made him "smile from left to right". He was happy that they managed to connect Zone A to those three areas with the iconic bridge.
The Visionaries taken by surprise with unexpected win
Speaking to EdgeProp.my after the event, The Visionaries team members Anis Nurulaina Amat Azman, 26; Muhammad Ikhmal Mohd Hattar, 24; and Muhammad Hafizuddin Mohammad Asri, 24; were very surprised, yet elated that their proposal had won the first place.
"The four weeks happened very quickly and our weekly progress was not that convincing. But we just did our best and never expected to win," said Ikhmal, the group leader.
"When the judges commented on our presentation and used the term 'speechless' for it, it was unexpected because we were not trying to be winners," added Anis.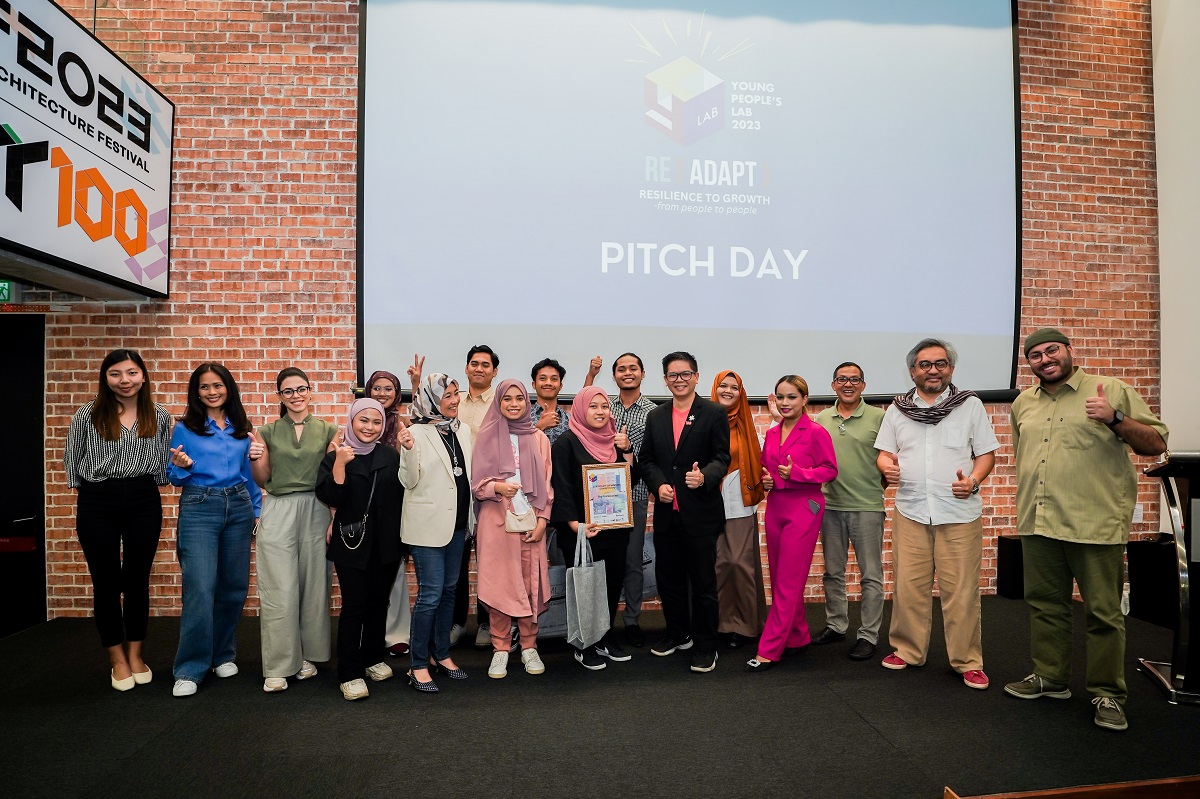 When asked what set them apart from the other submissions, Hafizuddin mentioned that "not only did they look inside the site, but they looked at and cared for the surrounding areas too".
"We mostly use whatever that's available in Zone A. We then implement whatever that's lacking like the iconic bridge. So our idea is to basically integrate everything. In the future, if they build that bridge, they can use it all the way to Merdeka 118," revealed Ikhmal.
Winning tips for urban design success
For Ikhmal, his advice is to "make it simple and not overdo it". What's important is that the participants have to go to the site and meet the people there. Besides thinking out of the box, Hafizuddin also warned future participants not to be too optimistic about one issue and try to look beyond the surface.
As for Anis, she told future participants to have a better understanding of the community – to engage with them and enhance their surroundings with activities.
YPLab is an intervention workshop conducted by a group of young professionals
with different backgrounds from the Malaysian Institute of Planners (MIP), Institute of Landscape Architects Malaysia (ILAM), Real Estate and Housing Developers' Association Malaysia (REHDA), Malaysian Institute of Interior Designers (MIID) and Malaysian Institute of Architects (PAM), who are the primary organisers for this year's event.
PNBMV and Think City, a strategic urban policy adviser, are the supporting partners in the YPLab initiative this year, and EdgeProp.my is the media partner.
Looking to buy a home? Sign up for EdgeProp START and get exclusive rewards and vouchers for ANY home purchase in Malaysia (primary or subsale)!