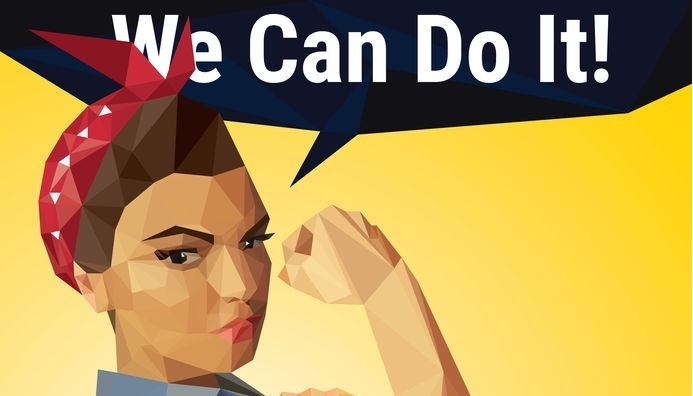 If you are a woman embarking on your maiden homebuying journey, here is a checklist to help you start out from a firm financial foundation nevertheless.
While women have come a long way in shattering the proverbial glass ceiling, achieving pay parity with their male counterparts is still a work in progress. The Department of Statistics Malaysia's report on Salaries and Wages 2021 indicated an 8% variance in monthly wages earned.
When such inequalities persist, it not only devalues women's contributions and demotivates their participation in the labour force, but also lowers their purchasing power and input to the nation's gross domestic product.
But that's not keeping women from purchasing their own homes. With United Nations' Sustainable Development Goals, coupled by the "Developing Malaysia Madani", pushing gender equality and equity, perhaps change is on the horizon.
Meanwhile, if you are a woman embarking on your maiden homebuying journey, here is a checklist to help you start out from a firm financial foundation nevertheless.
Know your net worth
As a woman on a single income, you need to convince the bank of your net worth in order to qualify for the loan. At the same time, you need to ensure your liquid assets are enough to let you live a reasonable lifestyle.
Build a spreadsheet to track your assets and liabilities. Factor in your assets, which include your cash in bank, pension fund and stock portfolio or investments if you have any. Next, list down your liabilities – credit cards, personal loans or car loans. Your net worth is your assets minus your liabilities.
Have a savings plan
Now that you know your net worth, take a quick look at your lifestyle to determine how much you can afford for your property purchase.
List down all the essential expenditures such as food, clothing, transportation, healthcare, utilities, household items, communications, recreation and so on. Are you spending too much on luxuries? Can you cut down on your daily gourmet coffee or monthly spa appointments? Keep track of your expenses and ensure you are within a reasonable limit without depriving yourself of a good life. The trick is to achieve a balance between spending and saving.
Besides that, keep two other essential funds in mind when budgeting for your first property – emergency and retirement. Always ensure you have an emergency fund of at least three to six months' worth of monthly expenses so you don't have to draw down on your investment in times of need.
It is also wise to set aside money for growth through different investment routes such as fixed deposits, unit trusts and stocks, bonds, money market, real estate investment trusts (REIT) or others as part of your retirement funds.
Find the right property
Once you have established your affordability, you are in a better position to determine the type of property you wish to purchase – strata or landed. Both categories present their own set of options. Are you buying for investment purposes or own-stay? As a single woman, safety and security would be your utmost priority in property selection if it's the latter.
EdgeProp.my is a comprehensive online source to browse available properties, suitable locations based on your affordability and preference, rental yield potential, property trends and insights, and sales data in targeted areas. When researching the market, keep the following pointers in mind:
1. Identifying suitable locations with growth potential
2. Understanding property types and sizes
3. Comparing similar properties to ensure you get the best value for your money
3. Considering the impact of upcoming projects in the area, such as infrastructure, commercial centres, etc
4. Engaging a reputable real estate agent to find suitable properties
Prepare upfront costs
When purchasing a property, upfront costs are not only the 10-20% down payment (the differential sum). Other major costs involved are stamp duties and legal fees for the sale and purchase agreement, loan agreement and memorandum of transfer.
Read: Beginner's guide on journeying towards your #HomeGoal fund
Update your credit score
Having the income and convincing the banks that you are not a credit risk are two very different things. As a borrower with a single income, your salary, savings and credit history does all the talking. So, make sure you clean up your credit history so you'll look like a responsible client to lenders.
Read: Cracking the credit code: Tips for building a strong credit score
Shop around for financing options and incentives
When it comes to financing, shop around for the best mortgage and evaluate lenders that align with your needs or goals. Banks have come up with innovative schemes such as the AFFIN Home Step Fast/i loan, which offers lower repayment commitments for the first five years.
You may also want to explore government schemes and incentives such as MyHome, PR1MA and Housing Credit Guarantee Scheme (SJKP). The Employee Provident Fund (EPF) also allows withdrawals from Account 2 to meet housing financing needs.
Read: Read this before you start shopping for home loans
Signing up on EdgeProp START also gives you added benefits when you buy any home – both from the primary and secondary markets. You will enjoy rewards worth up to RM18,888 and also stand a chance to win a set of JBL Bar 1300 speakers worth RM7,999. Take the chance now before the campaign ends on Dec 31.