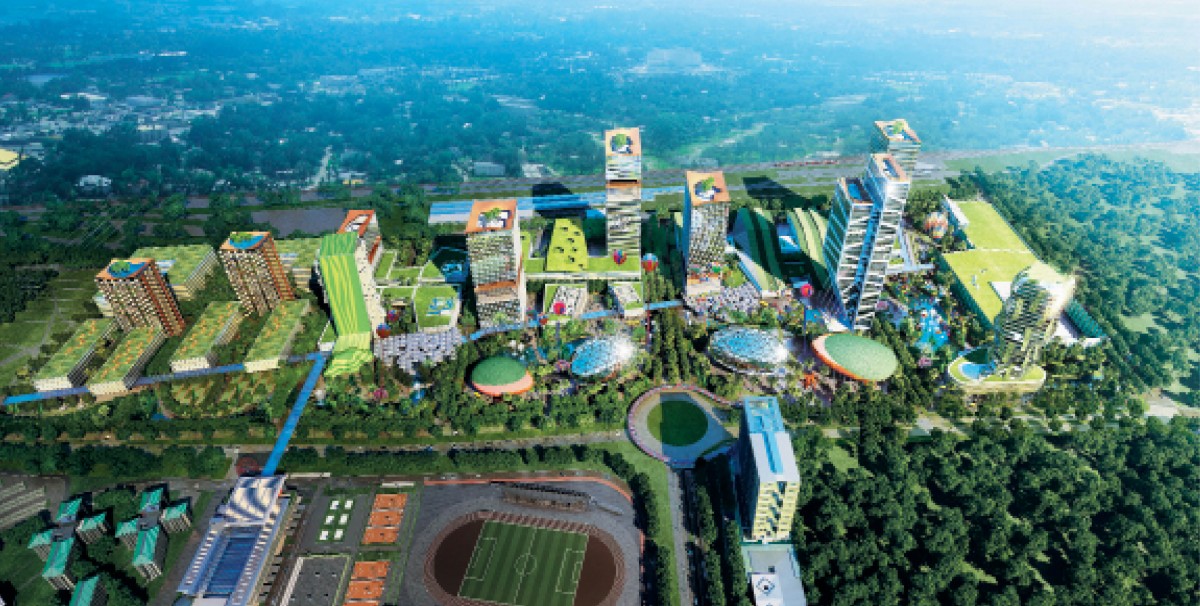 FOR Sunsuria Bhd, developing the freehold, 525-acre Sunsuria City in Salak Tinggi has been a journey of faith. The core of the township, which has a gross development value (GDV) of RM10 billion, is the 150-acre Xiamen University Malaysia, China's first overseas campus. The rest of the township will grow around the university.
Most developers look for catalysts for their existing landbank but Sunsuria did the opposite. It found its catalyst — Xiamen University — first, after former housing and local government minister Tan Sri Ong Ka Ting and former deputy higher education minister Datuk Hou Kok Chung had proposed to the university in 2011 to open a campus in Malaysia, before even getting the land on which to build it.
Both Ong and Hou were visiting lecturers at Xiamen University.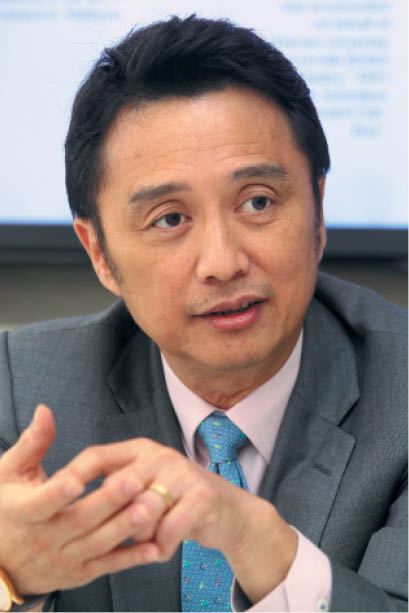 Xiamen University
For Sunsuria executive chairman Datuk Ter Leong Yap, education has been the core of his life — his parents and his wife were schoolteachers.
"Many of my family members are in the education line," he tells City & Country. "In my family, we have at least 30 teachers and headmasters. At the corporate level, in terms of CSR [corporate social responsibility], we spend mostly on education and donation. I am also on the boards of a few schools in Malaysia."
When Xiamen University was invited to set up a campus here, Ter and the team planned one in the Klang Valley to "quickly start off the university". However, after visiting the university in China to estimate its capacity and size, the team realised their mistake.
"Initially, we thought as Sunsuria had some land and since we were not very ambitious then, we could build a city campus in a 10-storey building," Ter recalls. "However, Xiamen University would be the first to step out of the republic. If they did it, they could not be just another university that expanded abroad. They needed to make a great impact and have the vision to build one of the best universities in the region and eventually elevate its ranking globally."
The "headache" came when Xiamen University requested 150 to 160 acres for the campus here with Greater Kuala Lumpur as the preferred location, he says, adding that it was especially tough for Sunsuria, which was not a township developer.
The developer was still a non-listed entity at the time. In 2014, Ter became a major shareholder of wooden and fire-rated door maker Malaysia Aica Bhd, and subsequently turned it into a property company, renaming it Sunsuria. Before the acquisition of Malaysia Aica, though, he had been involved in the property industry from 1989, developing residential, commercial and industrial projects in the Klang Valley.
The fact that Xiamen University was a non-profit educational institution was also a concern for the developer. Any surplus funds would have to be channelled into research, expansion and student scholarships.
"It sounded like an uphill task, a mission impossible. It meant a lot of commitment because it would be hard to bring in funds. The Chinese wanted a built-up of four million sq ft and the initial cost alone went beyond RM1 billion. But I always believe in determination and perseverance. We just needed to think of different ways to go about it," Ter says.
Sunsuria then embarked on looking for a large piece of land for the university, exploring Semenyih, Melaka, Johor and Bangi. Then it saw the 525-acre tract in Salak Tinggi, and thus began the story of Sunsuria City.
Previously called Suria Serenia, the project started as a joint venture between Sime Darby Property Bhd and Sunsuria under Sime Darby Sunsuria Development Sdn Bhd. Last year, though, Sunsuria bought up the shares it did not already own in the JV company.
"When we saw the land, we knew it was right for our purpose. It was within Greater KL, the MSC, and connected by two highways [Maju Expressway and North-South Expressway Central Link] and an ERL station [Salak Tinggi stop]," Ter says.
"At the time, Xiamen University did not have any company, so I formed one for Xiamen University Malaysia and paid the down payment for the 150 acres. The company — XMU Jiageng Education Development Sdn Bhd — was owned by me and Simon Kwan (director of sales and marketing at Sunsuria)."
Now, the company is owned by Xiamen University.
Funds and donations for Xiamen University Malaysia began to pour in and the earthworks for the university began in 2013. Part of Phase 1, comprising a block of the student activity centre and a block of the student hostels, was completed last year. When fully completed by early next year, Phase 1 will boast a total of three million sq ft for 5,000 students. The development of the rest of the tract will depend on future needs. The university will eventually cater for 10,000 to 20,000 students.
The campus saw its first intake of 187 students in February and its second intake of 300 in April. Together with a third intake in September, Xiamen University Malaysia is expected to have about 1,400 students, of whom 500 will be from China.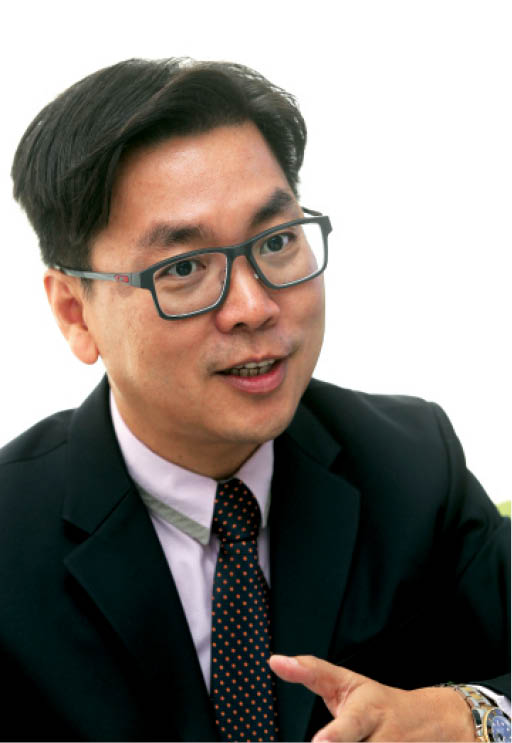 Sunsuria City
Besides the university, the masterplan of Sunsuria City includes a transit-oriented development with a shopping mall, hotel, serviced apartments and a corporate office tower; a component called Provence Village that offers a mainly Korean-French experience; high-rise and landed homes; as well as a mix of commercial properties.
Next to Provence Village will be the much-anticipated, 40-acre Kuala Lumpur International Outlet, which will be undertaken by Horizon Outlet Shoppes Sdn Bhd — a JV between Horizon Group Properties and property and construction firm Mainstay Holdings Sdn Bhd.
Ter envisions a smart and sustainable-living concept for the township, which would advocate walking, cycling and public transport. The developer is looking to obtain Green Building Index certification for the township. "We want to make the area interesting, so we will give it some storyline, landscape and knowledge elements. We want residents and visitors to feel it is a place of knowledge, as can be seen from the naming of the various projects."
For example, commercial project Jasper Square, which was launched in February, is named after Jasper Johns, an artist who is well known for a form of expressionism that is based on maps and flags and is distinctive and colourful with a touch of minimalism. Street mall Bell Avenue, which was launched in December last year, is named after Alexander Graham Bell, the man who invented the telephone.
As part of the naming strategy, statues and stories of different famous personalities will be displayed within the township, Ter adds. Other activities have also been planned to attract tourists to Sunsuria City. "When you walk around the place, you have something to see and knowledge to acquire. We are also promoting the arts, so we might get street artists to design certain corners of the township. The first batch of students will also have their names engraved on a path, giving them a sense of belonging."
According to Kwan, the RM161 million Jasper Square is 55% booked and has seen 30% of converted sales. Sitting on 8.53 acres, this project offers 86 two and three-storey shopoffices priced from RM1.5 million. Bell Avenue is fully booked and has enjoyed 80% of converted sales. With a GDV of RM170 million, it covers 7.4 acres and comprises 78 retail units with built-ups that start at 2,282 sq ft.
"It is the soft components that we have brought into Sunsuria City that are helping sell the units, such as the university and the Korean joint venture," Kwan remarks. "Retailers will know what to expect when they come in. A good example is that 40 of Bell Avenue's 70 units have been acquired by the retailers themselves."
Last month, Sunsuria announced a 60:40 joint-venture collaboration with Welcome Global Co Ltd, a wholly-owned subsidiary of Ever Rich Land Co Ltd, to develop an 8.48-acre Korean-themed development in Sunsuria City that will house a boutique hotel, wedding house, serviced apartments, cultural heritage retail shops and a themed garden.

Future launches
Sunsuria's newly appointed CEO Koong Wai Seng says the developer will launch the township's first residential project, called The Olive, in September. Covering 17.8 acres, the project will offer 663 apartments (built-up: 818 sq ft) in three blocks. With a GDV of RM273 million, the units will be priced from RM383,999.
The project is named after Ceferí Olivé, an award-winning Spanish watercolour painter.
Koong says there will be more residential launches from early next year, which will include SoHos, serviced apartments, condominiums and landed homes. Together, there will be more than 2,000 units.
"There will also be a central park that will be accessible to the public as well. For the residential properties, we are targeting a mix of locals — mainly upgraders from the surrounding areas such as Dengkil — and investors," he adds.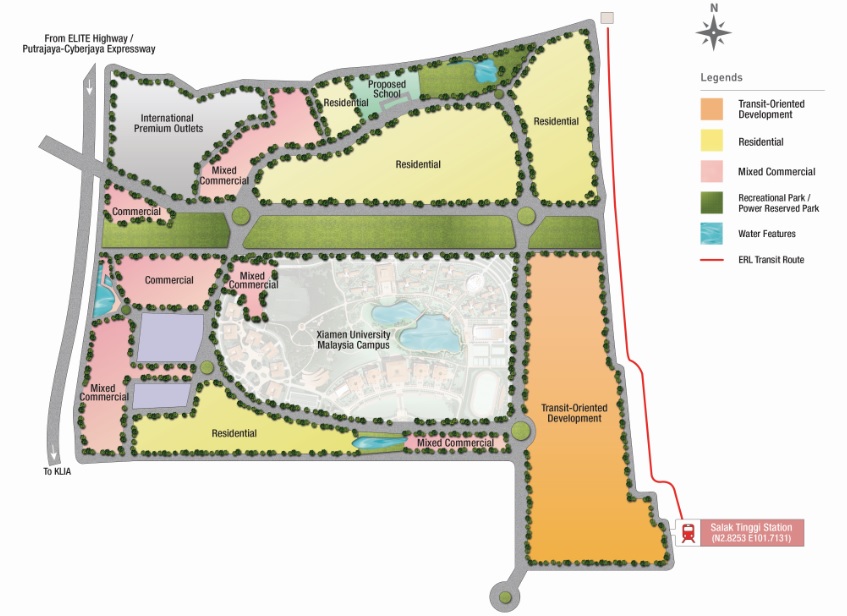 This article first appeared in City & Country, a pullout of The Edge Malaysia Weekly, on June 13, 2016. Subscribe here for your personal copy.