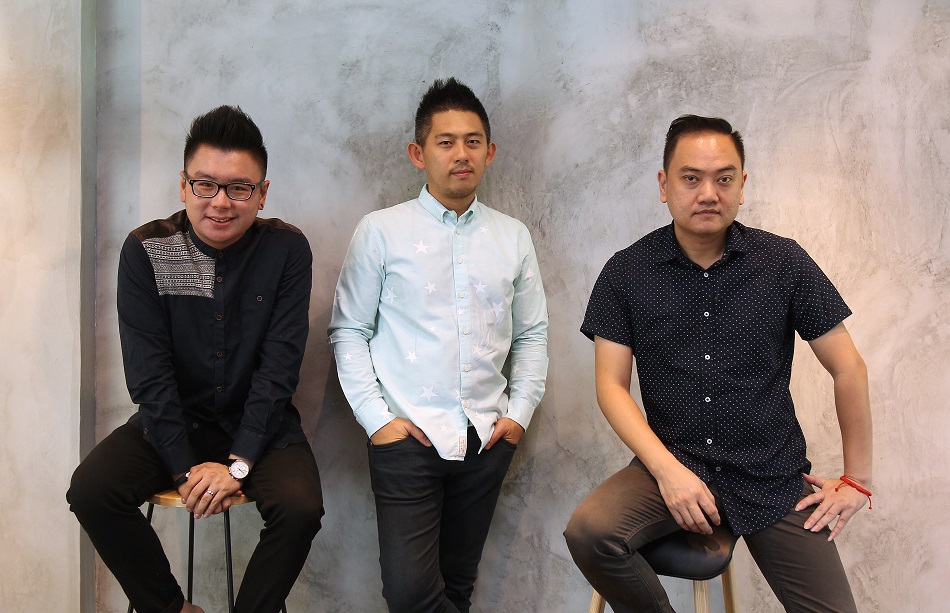 A NEED for change propelled Nick Fong and Alex Lee to strike out on their own in 2008 with their interior design firm, Nu Infinity. Having met professionally, Fong, an architecture graduate, and Lee, an interior design graduate, had worked at various firms. While their aesthetic visions differed, they were united in their dissatisfaction with where the interior design industry was headed.
Lee explains, "The direction of interior design in Malaysia was going towards interior decoration, to the extent where clients would say, 'You shouldn't charge so high because I could be an interior designer myself. I could take designs from magazines and just get my carpenter to copy them.' We wanted to start something that would have a holistic approach to interior design and educate people on true interior design."
Fong adds, "Back then, interior design was not a hit yet — in recent years, we've seen a boom. We thought there was a lot of room to do something as it wasn't saturated yet. We thought there was a huge opportunity and at the same time, we understood that doing interior design was not just design. It's very business-oriented as well. It's about making it work within a certain budget, and how you make a profit out of it, and at the same time, brand yourselves."
The generous marriage of warm timber and other natural materials with the latest trends defines Nu Infinity's style. As is the dialogue between the client and the two designers, whose individual strengths are complementary. "Nick is a more by-the-book type of person, and he has the knowledge when it comes to architecture. He looks at aesthetic value, practicality and accessibility. On my end, it would be more daring, young and bold — I'm all about trying something different."
Two years into the business, they brought in a third director — Leslie Cheng, an experienced interior designer, who took on the role of project manager. In addition to managing the work on-site, he is the go-to person for information on new materials and mechanisms on the market and the best places to source for them. He also advises on the technical aspects and feasibility of projects.
Nu Infinity's style is always evolving and improving. Fong says, "Some companies come to a point where when they find something that is sellable, they just stick to it for the next five years. For us, we want to keep improving our design and also our cost effectiveness, and to be able to run the site in the shortest time possible. We don't want to be stuck with one thing; we want to make sure our style can be versatile."
A look at Nu Infinity's portfolio shows just how versatile they can be — there are minimalist, pure and simple interiors, but there are also opulent, bold and striking ones. Says Fong, "We have some very modest designs, and then we've got those with a wow factor. Sometimes, it's not up to us to pick as well. It's whether the opportunities present themselves. Whatever the case, our company makes sure that every project is portfolio-worthy. We hope to always be relevant. We don't want to be dated."
But, of course, it's not just about how good the design looks. "I think our main strength is — rather than just giving you a design that looks good aesthetically — we give you solutions. We get to know you and your lifestyle and then apply that to the design," says Lee.
Adds Fong, "It always starts with space planning and solving issues. The first meet-up with clients is very important — you have to ask the correct questions to get answers that will help with the design. Otherwise, it's too random or open-ended."
The devil, they say, is in the detail, and Nu Infinity prides itself in getting the nitty-gritties right. "We even go to the extent of asking clients if they are left- or right-handed, and if someone is very tall, what his shoe size is so that his shoes will fit into the shoe cabinet properly ... That's how you customise a home," says Lee.
Nu Infinity's portfolio is largely made up of homes but they hope to augment the retail and office spaces section. "Hopefully, in the years to come, we can explore more office spaces, as well as commercial and retail. We also hope to do more showhouses for developers — this is where we can apply new concepts and explore new things," says Fong.  


Modern restoration
This 30-year-old residence in Jalan Gasing, Petaling Jaya, got a complete facelift, bringing it resolutely into the present. The house now sports a modern look with a clean palette — muted white and beige provide the perfect foil for grey and dark wood elements.



Opulent vision
In this DC Residency condominium in Kuala Lumpur, the contemporary and luxurious theme is expressed in a clever mix of materials, like white marble and dark stone, and softened with wooden built-ins, accents of greenery and plush rugs and furnishings. Meanwhile, geometric metal-cage lighting are interesting conversation pieces.



New Zen
New life has been injected into this 30-year-old house in Taman Tun Dr Ismail, Kuala Lumpur. The decidedly comfortable and zen-like dwelling sports a soothing light wood and soft grey décor.



Sleek move
This bachelor pad in Surian Residences, Petaling Jaya, is a study in contrasts — dark furniture and accents are pitted against a white and ashen canvas. A wall mural of London's Big Ben and the Palace of Westminster serves as a striking feature while mirrors in the dining area help to make the space look larger.
This article first appeared in the June + July 2016 issue of Haven, which comes complimentary with The Edge Malaysia Weekly. Subscribe here for your personal copy.