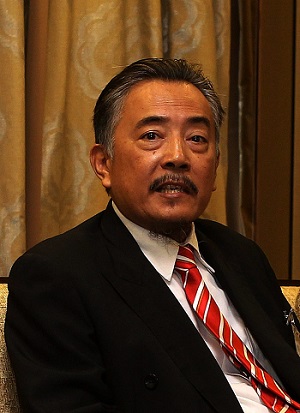 PETALING JAYA (July 27): The outlook for the property market in the second half of 2016 (2H2016) is expected to remain subdued, said Valuation and Property Services Department director-general Datuk Faizan Abdul Rahman at the Malaysian Property Summit Mid-Year Review 2016 today.
"The overall market activity is expected to tone down, with the residential sub-sector continuing to dominate the market segment, with affordable housing taking the limelight," he added, while presenting his topic "Overview of the Malaysian Property Market".
The summit is organised by the Association of Valuers, Property Managers, Estate Agents and Property Consultants in the Private Sector Malaysia (PEPS). TheEdgeProperty.com and The Edge Malaysia are the media partners of this event.
"The government continues to provide housing initiatives such as the PR1MA where houses are sold at 20% below market price, and under the Syarikat Perumahan Negara Bhd (SPNB) where 10,000 units of Rumah Mesra Rakyat will be built with a subsidy of RM20,000 for each house which are all part of the House Ownership Programmes announced in the Budget 2016. It is anticipated that there will be a price correction and slow growth in the House Price Index to continue further," he said.
"Other than that, the recently revised overnight policy rate (OPR) by the central bank is expected to improve the property market sentiments where the possibility of a reduction in interest rates will definitely help home buyers who are applying for and paying their loans," he said.
"This [reduction of OPR] is definitely a positive move for the property segment," he said.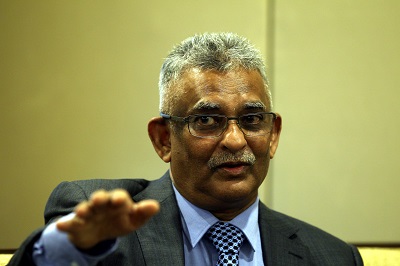 Speaking to reporters at the press conference, PEPS organising chairman Elvin Fernandez noted that the residential market will not be so easily shaken as there are still plenty of genuine buyers in the sector.
"The small amount of speculators will not likely impact the property market that much and cause a drop in residential property prices as there are still many genuine homebuyers in the market," he said.
Meanwhile, Faizan said the retail market is likely to moderate as cautious consumer sentiment lingers in light of the increasing cost of living, while the office sub-sector is expected to plateau.
"Given the ample supply of office space, the authorities are definitely cautious in approving new projects," he said.
Faizan noted that the property sector will be able to endure this challenging period with adjustments and corrections expected from both the demand and supply side.
"Although there is a moderation in the property market, the slowdown is still manageable," he added.
Not sure how much you will have to pay a month for your home? Check out our mortgage calculator here.