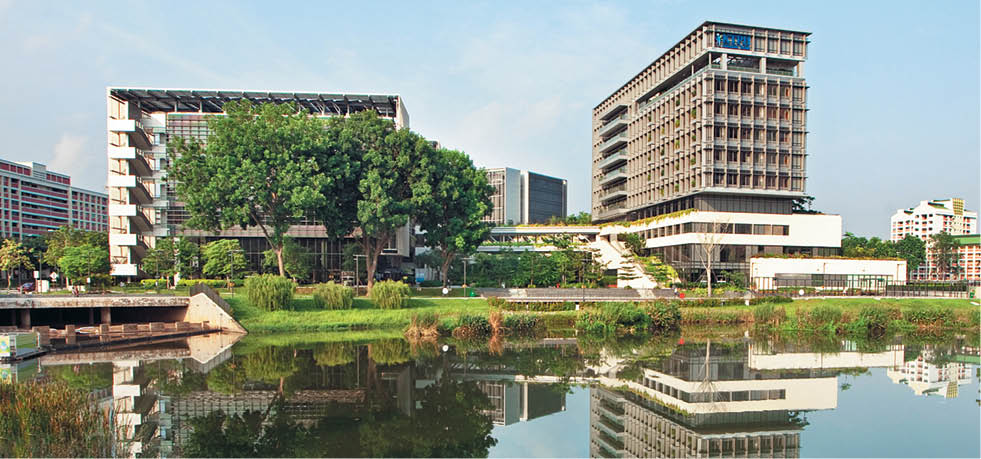 WHAT do hospitals of the future look like? Drawing from his experience of designing the award-winning Khoo Teck Puat Hospital (KTPH) in Yishun, Singapore, Jerry Ong, senior vice-president of architecture of the healthcare division at Singapore-based CPG Consultants, envisions hospitals as "centres of wellness for everyone" instead of "repair shops to treat sick patients".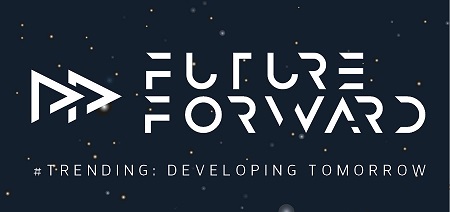 He credits this vision to Group CEO of Alexandra Health System, Liak Teng Lit, who worked closely with Ong for the KTPH project.
"What we propose is a total environment of wellness in hospitals, integrating the design with nature for the benefit of all — not just patients," says Ong.
With the rising prevalence of chronic diseases, hospitals should have a larger purpose of educating people to live healthy lifestyles, incentivising them to eat healthier, and having the right environment and facilities to encourage them to exercise, he adds.
Ong had only been a practising architect for two years with zero experience in designing hospitals when he was tasked with the design of KTPH in 2005.

"Alexandra Hospital had partnered with the Singapore Ministry of Health to organise an international design competition for the project. My boss wanted someone with a fresh take on hospitals to participate," he recalls.
With its "hospital in a garden" concept, KTPH has many notable green features, such as a rooftop community urban garden run by volunteers, gardened terraces and a central pond landscape area that is open to the public.
Energy-saving features such as wall-mounted fins to channel wind flow into the building, window sunshades to redirect natural light, and a solar thermal system to produce hot water for the hospital's needs — provide up to 70% of the floor area with natural ventilation, savings in energy costs by as much as 50%, and increased energy efficiency by up to 30%.
Completed in 2010, KTPH was awarded the Building and Construction Authority (BCA) Green Mark Platinum Award, the highest rating under Singapore's Green Mark programme. KTPH is also the first hospital to win the BCA Universal Design Gold Award for urban design.
While being recognised for their work with KTPH does help convince many clients that the "designing for wellness" concept is executable and realistic, it is not always an easy-sell, according to Ong.
The challenge is in changing people's mindsets, as not everyone sees the value of integrating nature into the hospital design. Sustainable or green features are seen as unnecessary frills by some clients who would rather invest in medical equipment or interior design, he says.
For example, the design of Ng Teng Fong General Hospital in Jurong East, Singapore involved "giving every patient a window" — a move that required constructing a fan-shaped layout for the hospital wards. While this feature gives patients more access to greenery and natural sunlight, it also resulted in a 5% increase in cost and area usage, says Ong.
"Energy efficiency can be quantified but not everyone can put a dollar value to 'patient recovery' or having a window view in a patient's room. Intangible value is hard to quantify in ROI — you have to experience it for yourself to understand it," he says.
At the end of the day, a successful project involves finding out what works for the client and having clear communication from the get-go, Ong says.
Moving forward, the biggest challenges facing hospital designs involve addressing concerns of security and infectious diseases control, with the rise of terrorism and disease outbreaks globally.
"The healthcare industry is not immune to external forces. Terrorism and infectious diseases are becoming serious concerns among our clients, so we are reviewing hospitals' security provisions against potential terrorist threats to ensure that hospitals are prepared," he says.
This story first appeared in TheEdgeProperty.com pullout on Oct 7, 2016, which comes with The Edge Financial Daily every Friday. Download TheEdgeProperty.com pullout here for free.