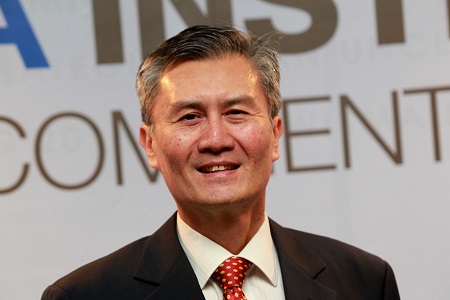 KELANA JAYA (Nov 2): Housing prices could only come down to the affordable level if all stakeholders were willing to work together to bring down the development cost, said Rehda (Real Estate and Housing Developers' Association) Institute chairman Datuk Jeffrey Ng Tiong Lip.
Ng said price will not reach the desired level if land cost, compliance cost and development cost remained the same as the non-affordable housing segment.
"To encourage developers to build more affordable homes, all the stakeholders, such as the government, local authorities and financial institutions, need to work together by lowering the cost and bring down prices," he told reporters during Rehda Institute's Budget Commentary 2017 today.
The one-day event discussed the impact of the Budget 2017 on the real estate, construction and property development sectors.
Ng said compared with the 1970s and 1980s, land costs have doubled or tripled in some areas. Compliance cost has also increased over the years. All these have direct impact on house prices, Ng said.
He added that rising infrastructure requirements have also impacted the net sellable areas of property developers, making the business environment even more challenging for developers.
To further reflect actual market conditions, Ng disclosed that Rehda Institute will work with Rehda Malaysia to conduct a research on the development of affordable homes next year.
Meanwhile, he also lauds Urban Wellbeing, Housing and Local Government Minister Tan Sri Noh Omar's call to all state governments to synchronise efforts in bringing down housing prices nationwide, including reducing land premiums and development charges.
"There are misconceptions that property developers are earning high profit margins. This might be true back in the 70s to 90s but rising land, development and compliance costs are hurting developers' margins [now]," said Ng.
"Back in 1970s to 1990s, I would say the profit margin was between 20% and 35%. But after 2010, the profit margin has been getting thinner. Developers are struggling to get a profit margin between 10% and 20%," he explained.