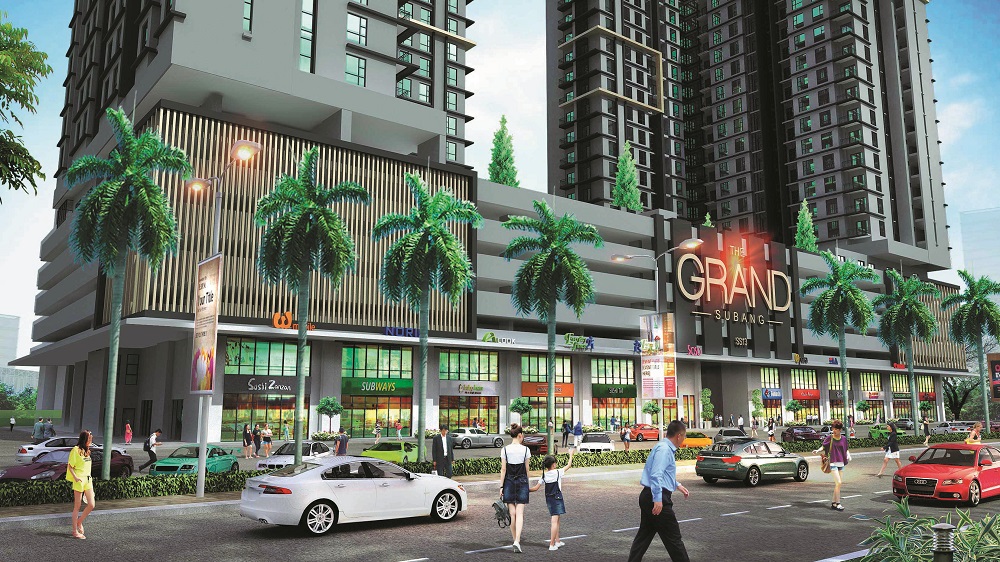 PETALING JAYA (Nov 11): Mediaraya Sdn Bhd, the property division of food and beverage operator Cinta Subang Development Sdn Bhd, is planning to launch a Small-office Flexible-office (SoFo) development called The Grand Subang @ SS13 by early next month.
Located on a 2.46-acre site in Subang Jaya, Selangor, The Grand Subang is a freehold development with a gross development value of RM286 million, Mediaraya property development general manager Mark Choo told City & Country.
The project, which is expected to be completed in the fourth quarter of 2019, will comprise two 22-storey towers with 578 units and 995 parking bays. With built-ups of 520 to 883 sq ft, the prices of the units start at RM380,000.
Choo said the project is targeting first-time investors and young entrepreneurs and families living in Subang and Sunway.
Due to the large population in these areas, Mediaraya expects the project to sell well as it has attracted over 4,000 registrants so far.
"Initially, we wanted to launch the first phase in the middle of this month. However, many parties wanted to book their units immediately. Hence, the management decided to allow some bookings in the first week of September. So far, 245 of 289 units in the first tower have been booked," he said.
Going forward, Mediaraya plans to demolish Asia Café in SS15 to develop a Small-office Home-office (SoHo) project on the two-acre site it owns.
"Asia Café was set up in 2003 and the building is a bit weathered. Initially, we planned to retrofit it, but after considering the changing trend and the warm weather, we felt that it is best to redevelop it to fit the market segment… plus air conditioning," said Choo.
The yet-to-be-named SoHo development, which will comprise two blocks with a total of 483 units, is scheduled to be launched by end-2017. However, according to Choo, it will depend on market conditions.
Apart from the land parcels in Subang Jaya, Mediaraya owns 14 acres in Kuala Selangor. "We intend to build 250 terraced houses and low-cost units on the Kuala Selangor parcel," he noted.
This is an excerpt of the report in the Nov 14, 2016 issue of City & Country, the property pullout of The Edge Malaysia. Subscribe here for your personal copy.