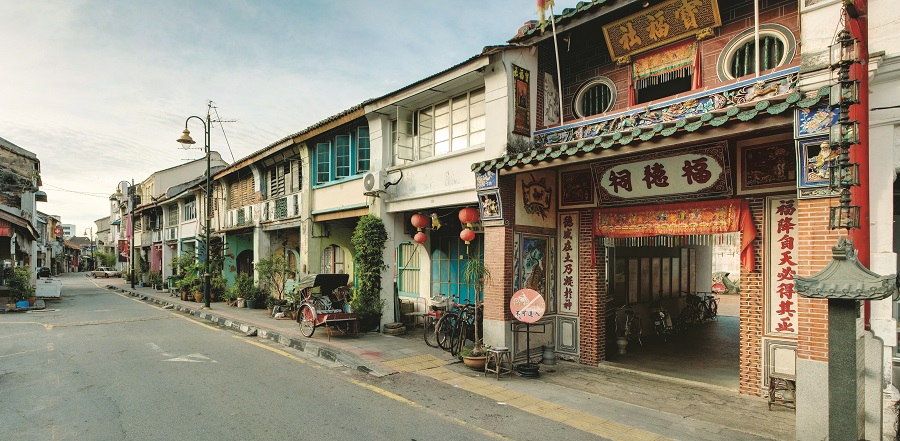 A mix of British, Indian, Chinese and Islamic influences, heritage sites and pre-war shophouses in Penang were a consequence of the socio-economic changes that followed the establishment of the Straits Settlement by the British. Despite rapid development over the years, the Penang government has managed to preserve these buildings.
Today, the pre-war shop houses on the island are highly viable, especially for owner-occupiers looking to transform these properties into tourism-based businesses, boutique hotels and restaurants, says property services firm Raine & Horne International Zaki + Partners Sdn Bhd's senior partner Michael Geh.
The demand for heritage sites and pre-war shophouses has remained steady throughout the years, especially since George Town was accorded the status of World Heritage Site in 2008.
Considering their beauty and history, these buildings are relatively affordable, with prices ranging from RM800,000 to RM1.5 million, depending on their state of repair.
Rents for these buildings start at RM1,500 for smaller units and up to RM4,500 and RM5,000 for more spacious properties. Rental yields are around 5% and 6%, and are said to be constantly improving.
While the prospect of owning or renting a heritage property may seem enticing, there are many complexities to be mindful of.
Although there is good appreciation in capital value, the cost of refurbishment of these types of properties is rather steep (from RM100,000 to RM500,000), especially with its maintenance cost.
There are also some restrictions and guidelines for site and building restoration by the George Town World Heritage Incorporated. Apart from their design, the history of these buildings are also crucial for those interested in purchasing or renting.
Still, the overall prospects for heritage properties in Penang are relatively good as restoration and conservation efforts are expected to become more widespread.
Are you now inspired to buy property in George Town?
Read more about Penang heritage properties in the Oct 5, 2015 issue of City & Country, the property pullout of The Edge Malaysia business weekly. Subscribe here for your personal copy.