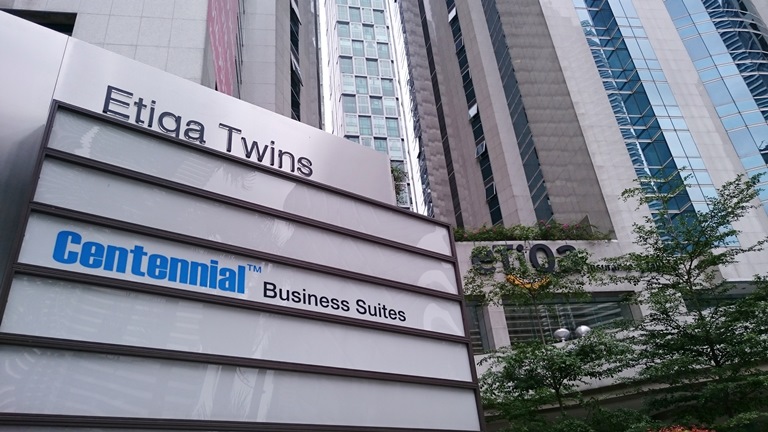 PETALING JAYA (May 25): Singapore-based Centennial Business Suites Pte Ltd aims to open a second serviced office next year in the KL city centre, said Centennial Business Suites KL centre manager Camy Chow.
"We are currently still deciding on where the exact location for our next serviced office will be," she told TheEdgeProperty.com via email.
According to Chow, the weaker business landscape will see many opportunities arising for companies that are well capitalised and ready for expansion in KL.
"Business acquisition opportunities which were not available before will start to become available as companies start to realign their business focus and sell off businesses which they have shifted focus from. Our outlook is that these mergers and acquisitions will likely be on an increasing trend for the next two years," she said.
"Kuala Lumpur will be a key beneficiary as many assets have started to look a lot cheaper due to the very attractive ringgit exchange rate in recent months. We are targeting to be the project office for these takeover companies who would usually send in a team from overseas to do business feasibility studies," she added.
Currently, Centennial has a serviced office at Etiqa Tower in KL, three offices in Singapore and one in Jakarta.
Centennial is also set to open another office in Shaw House, Singapore next month.
"The new office in Shaw City will have 160 workstations and occupy 6,500 sq ft in a megamall that comes with a cinema, supermarket, food court and is connected to the Orchard Road Mass Rapid Transit (MRT) station," she said.
"In addition to that, our Suntec City office, which currently caters to 120 workstations, will have 190 workstations after our expansion," she added.
Meanwhile, Chow commented that the average occupancy rate in Etiqa Tower is 75% with the client base largely from Europe. The remaining tenants are from Asean countries and large Malaysian international companies that are involved in mergers and acquisitions and global projects.
"Whereas in Singapore, our average occupancy rate now is about 65% after the expansion as compared to 90% previously. However, we are confident that within a 12-month period, we can achieve 90% occupancy rate in all centres [in Singapore] which is our track record in managing business centres for 20 years running," she said.
On future expansion plans, Chow noted that Centennial will focus on in-country expansion within Kuala Lumpur, Malaysia; Jakarta, Indonesia; and Singapore for now.
"We prefer to focus on our key familiar areas than on expanding our regional footprint. There are still many untapped opportunities in these three countries and we would like to focus on that," she said.
Do not ask the taxi driver about the value of your home. Click here at The Edge Reference Price to find out.