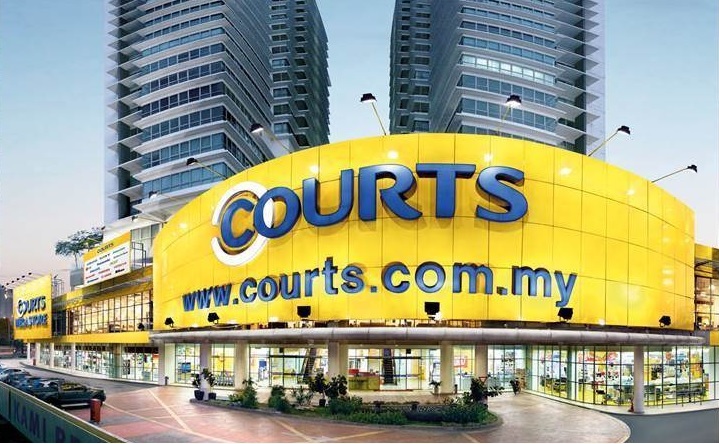 PETALING JAYA (June 3): Home electronics and furniture retailer Courts Malaysia will launch its first "next-generation store" in Malaysia at the Courts Megastore in Sri Damansara tomorrow, said the company in a press statement.
Courts Asia Ltd group chief operating officer and Courts Malaysia acting CEO Tim Luce said the next-generation store will offer an array of new retail features to enhance the shopping experience of its customers.
"Working in collaboration with an international design-led retail agency, the store boasts a number of retail firsts that allow for a more intuitive and immersive retail experience that puts the customer at the forefront," he said.
For starters, these next-generation stores will provide a clean and contemporary interior design and efficient use of vertical space for products' display, making it easier for consumers to navigate the products.
Luce noted that the display space will use the "universal tables" modular display system, which can enhance display space flexibility and magnetic panels for in-store poster displays.
"These initiatives could increase staff productivity and allow the shop floor team to deliver attentive service to the customers," he added.
In addition, the next generation store will also launch a dedicated service beacon to offer end-to-end solutions to customers, such as installation, maintenance and repair service.
Meanwhile, Courts Malaysia aims to open at least six new stores in its current financial year ending March 2017, bringing the total number of stores in Malaysia to 70.
However, Luce did not disclose details of the locations of these planned stores.
"We have expanded our store footprint by opening four new stores in the last financial year ended March 2016. We have also refurbished seven stores, one of which was Courts Setapak, with an internal and external makeover," he explained.
The four new stores are Courts Senawang in Negeri Sembilan, Courts Kulai in Johor, Courts Gong Badak in Terengganu and Courts Taman Universiti in Johor.
Interested in property investments in Sri Damansara after reading this article? Click here to check out the properties there.