KUALA LUMPUR (Jan 20): The current property market slowdown will be positive in the long-term as it is reining in the rapid price increases, cooling the market and reducing speculation, said Henry Butcher (M) Sdn Bhd COO Tang Chee Meng (pictured, right).
However, Tang added that the authorities should monitor the market situation and work closely with the industry to ensure stability and long-term sustainability.
"This year will be a testing time for speculators who have invested in the projects which will be completed soon, especially those projects with Developer Interest Bearing Schemes (DIBS), as they would now need to service their loans amidst a competitive secondary market and rental environment," he said.
Tang was speaking at the 9th Malaysian Property Summit (9MPS 2016). The event is organised by the Association of Valuers, Property Managers, Estate Agents and Property Consultants in the private sector (PEPS). The Edge Malaysia and TheEdgeProperty.com are media partners of the event.
Commenting on the performance of non-landed residential properties, he anticipated that their demand will be weaker than landed properties owing to tight lending guidelines. Prices in the high-rise residential segment will soften but will not dip significantly as there is no panic selling in the market.
According to data from the Department of Statistics, Malaysian home ownership levels remained low at 74.5% and home ownership in Kuala Lumpur stands at 50.8%. Tang said this indicates that market demand remains strong but affordability is an issue.
"Market activity this year is likely to be focused on the mid-priced segment, such as around RM500,000 and below. More developers will refocus on building affordable homes but a small number of developers will concentrate on niche top-end projects," he added.
In the first nine months in 2015, the number of newly launched residential properties has dropped 17% to 51,426 units compared with the same period in 2014.
In Selangor, there were 12,472 newly launched residential properties, of which 43% were high-rise residential properties and 50% of the new units were priced above RM500,000.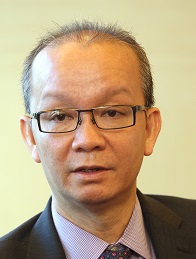 On landed property market performance, C H Williams Talhar & Wong Sdn Bhd managing director Foo Gee Jen (pictured, left) said easy accessibility through highways, such as LATAR and KESAS, has shifted landed development from the city to the fringe of the Klang Valley, as far as 30km to 40km away from Kuala Lumpur City Centre.
"The next growth areas will be Selangor Vision City, Nilai, Pajam, Semenyih, Kajang, Putrajaya, Cyberjaya, Rawang, Ijok, Kuang, Sungai Buloh and Kuala Selangor," he added.
Foo said that with the current market situation and a weakening economy, there will be less new launches and reduced market activity, as there are still ample supply.
According to him, for the first nine months of 2015, new launches of landed residential properties in the Klang Valley increased by 47% to 5,783 units from 3,926 units over the same period in 2014. The take-up rate for the newly launched landed residential properties in the first nine months stands at 41%.
"The landed residential sector is expected to see price stability with minimal growth. However, transaction activities may contract further," he added.
Foo noted that 2016 will be a good year for buyers as new launches may offer more perks to attract purchases. Property transactions in the secondary market are expected to increase as buyers who do not have the holding power will reduce their asking price to attract buyers.
Do not ask your BFF about the value of your home. Click here at The Edge Reference Price to find out.